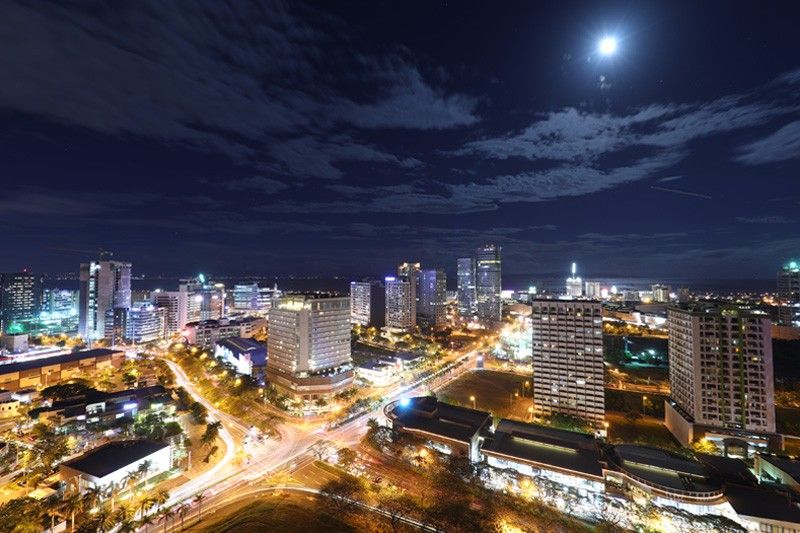 After more than 20 years, Filinvest City remains bullish as ever with its trajectory of positive growth.
Released
Filinvest City continues to transform the landscape of the south
(Philstar.com) - April 6, 2018 - 10:08am
MANILA, Philippines — The long commutes to and from work, excessive traffic congestion, insufficient infrastructure, and lack of greens — these are but some of the ills that have been plaguing urban living in recent years. These are also what pushed Filinvest City to carefully review and reassess its already impressive masterplan, utilizing only the best practices in urban planning.
The result: a balanced work-live-play environment that progressively transforms the landscape of the south.
Since the augmentation of its masterplan last year, Filinvest City, with AECOM of Singapore as consultant, has been bringing together a residential haven, a business central, a leisure destination, learning and education zones, and a medical and wellness hub — all set in a lush backdrop of nature.
This further bolsters its position as the premier garden central business district in the south.
Completed projects for green community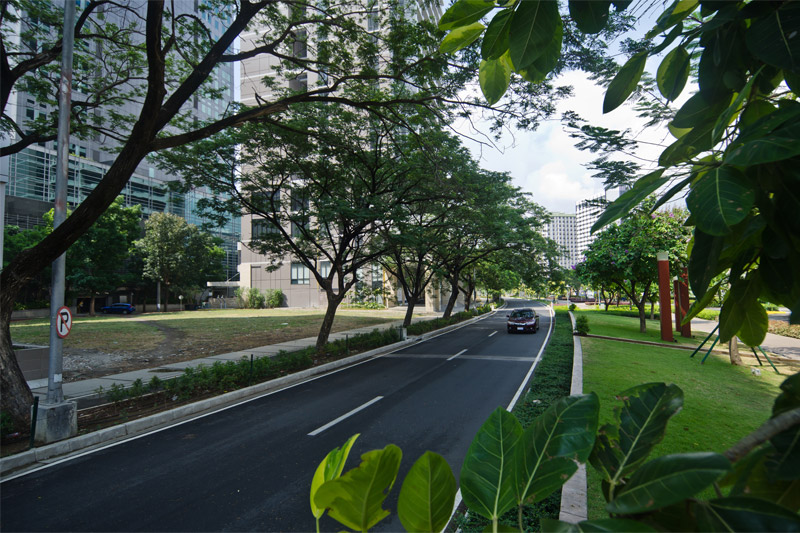 The tree-canopied road networks at Filinvest City. Released
Keeping in step with staying fit and healthy, the Filinvest City masterplan integrated eco-centric enhancements such as bike lanes and landscaped parks. At the heart of this change is the innovative "green belt" dubbed the Spectrum Linear Park. Spanning north to south of the property, this close to one-kilometer foliage-canopied walkway encourages outdoor and leisure activities.
Filinvest City proudly announces that the Spectrum Linear Parkis now complete, with residents and visitors alike enjoying its wonderful features.
Every Sunday from 5 a.m. to 10 a.m, runners, bikers, and families have been converging at Filinvest, Commerce, Parkway, and Corporate Avenues, where lanes are closed off to cars to form a square loop for all to enjoy.
At the 18.7-hectare Northgate Cyberzone, the largest district cooling system in the country that can serve 20 office buildings was completed.
This DCS plant is seen to reduce electricity consumption by 40 percent along with reduced emission of air pollution, greenhouse gases and ozone-depleting refrigerants. The DCS plant is a joint undertaking with French firm ENGIE, the first phase of which has been completed and inaugurated.
Continuous progress through events, partnerships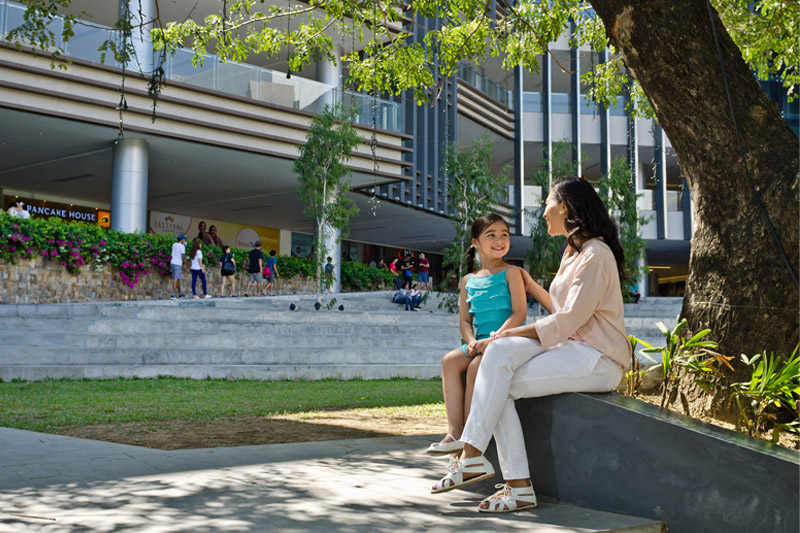 Filinvest City effectively fuses the needs of the people, nature and commerce. Released
Filinvest City also continues to play host to an array of notable events, drawing large crowds that cement its standing as an events venue of choice.
There's the Wanderland Music Festival that features the hottest musical performances, the challenging Filinvest City Endurance Weekend, the 7-11 Run, the amazing Filinvest City Christmas Lights Show, the Metro Manila Film Festival parade, just to name a few.
In the property development front, more construction projects and new developments both by Filinvest and top locators were noted.
The Festival Alabang saw the expansion of its leasable area to 150,000 additional square meters with the completion of an upscale new wing that is home to leading brands, as well as the four-level Landmark Supermarket and Department Store.In addition, more dining options are now being enjoyed with the new Festival Water Garden wing.
In 2017, Filinvest City also welcomed the Ascott Group of Singapore with their Somerset Alabang, their premier serviced residences brand.
Data from Colliers show that office capital and land values in Alabang has also enjoyed a steady and respectable growth rate of 9 percent and 15.4 percent respectively from 2012 to 2017, translating to a continuous and healthy return on investment that can rival or even surpass other major business districts.
Riding the growth momentum in the south
Driven by its vision to achieve a fully-integrated central business district that harmonizes modern conveniences with nature, Filinvest City remains bullish as ever as it rides this positive growth trajectory in the south.
They are aiming to get LEED Certification for Neighborhood Development for its enhanced masterplan—first in the Philippines.
Highlighting this commitment is the continuous expansion of the Spectrum Linear Park, an innovative "green spine" of tree-canopied walkways and landscaped pathways, lighted seating areas, and stimulating outdoor art installations. This year, sections B and C of the green spine have been opened to the public, further providing a perfect balance between city living and nature.
The construction of bike lanes for all streets continues in the first half of the year,Meanwhile, the construction of the Marian Chapel in Riverpark, Festival Alabang, the construction of a water treatment plant and the opening of Far Eastern University-Alabang are also excitedly awaited.
No doubt, all these developments and innovations are testaments that Filinvest City is a dynamic, future-ready community that effectively fuses the needs of the people, nature and commerce.
"Our investors, residents, and visitors are our main driving force as we work towards providing them a smarter, more sustainable business district," notes Don-don Mari Ubaldo, Filinvest Alabang Inc. senior vice president for townships.
"With our enhanced masterplan now coming to fruition, we hope to elevate the quality of life the people here in Filinvest City experience; be a model township where the best of both worlds can be enjoyed, where modernity and respecting nature are not mutually exclusive, but instead go hand in hand," Ubaldo said.