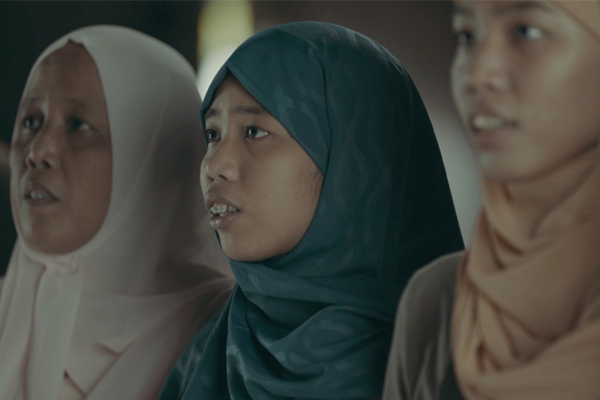 The online film features hijab-clad Christian women.
Online film unites Christians, Muslims to sing message of peace
(philstar.com) - January 2, 2018 - 11:45am
MANILA, Philippines — For billions around the world, Christmas is a time of love and good will. It is a time when families come together, reflecting on the year that's passed, while preparing for the one yet to come.
In the Philippines with 7,641 islands and a multitude of viewpoints and beliefs, the scenario is not as simple.
For this year's holiday season, the Brotherhood of Christian Businessmen and Professionals, National Women's Peace Table, and Kapisanan ng mga Brodkaster ng Pilipinas teamed with the nation's premier advertising agency, TBWASantiago Mangada Puno, to deliver a unique message of hope.
It comes in an online film featuring Maranao performers of different backgrounds and religious beliefs. Together they perform a rendition of "Oh Holy Night" in their native tongue. As they sing, a number of the performers are shown narrowly escaping execution in the hands of extremist rebels thanks to the extraordinary actions of Datu Norodin Alonto Lucman.
Through the heroic actions of Lucman and others like him, 64 Christian survivors were able to survive the traumatic events of May 2017 when militants attempted to lay siege to Marawi City.
Lifestyle Feature ( Article MRec ), pagematch: 1, sectionmatch:
Many of those survivors have joined with their Muslim brothers and sisters to share their thanks and hopes for unity through a timeless song of peace.
As our nation prepares for 2018, may Filipinos of all beliefs and walks of life be united in the dream of a day we need not live in fear, and when such messages will no longer be necessary.