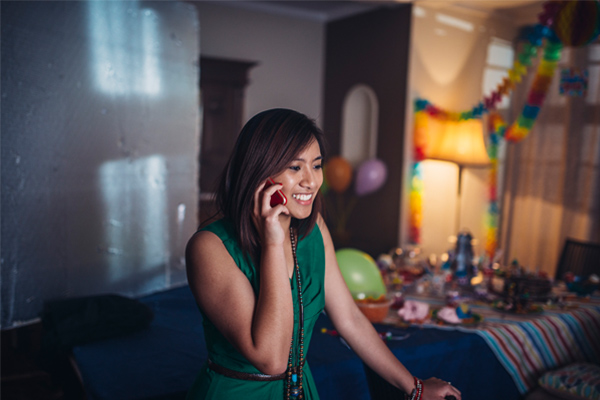 WorldRemit conducted a research, which revealed that switching to lower cost channels could mean thousands of Filipinos receiving an extra Christmas present this year. WorldRemit/Released
Saving up on money transfer can mean more gifts for Filipinos back home
(philstar.com) - December 30, 2017 - 11:37am
The high costs of sending money home may mean Filipinos back home are losing out on gifts from overseas Filipino workers — particularly during the holidays.
Each year over $31 billion is sent to the Philippines in remittances, with the final week before Christmas as the busiest time.
Online money transfer service WorldRemit conducted a research, which revealed that switching from traditional to new, lower cost channels could offer an extra present with each transfer for thousands of Filipinos this year. The savings were highest when sending from Canada to the Philippines – enough to buy a T-shirt back home.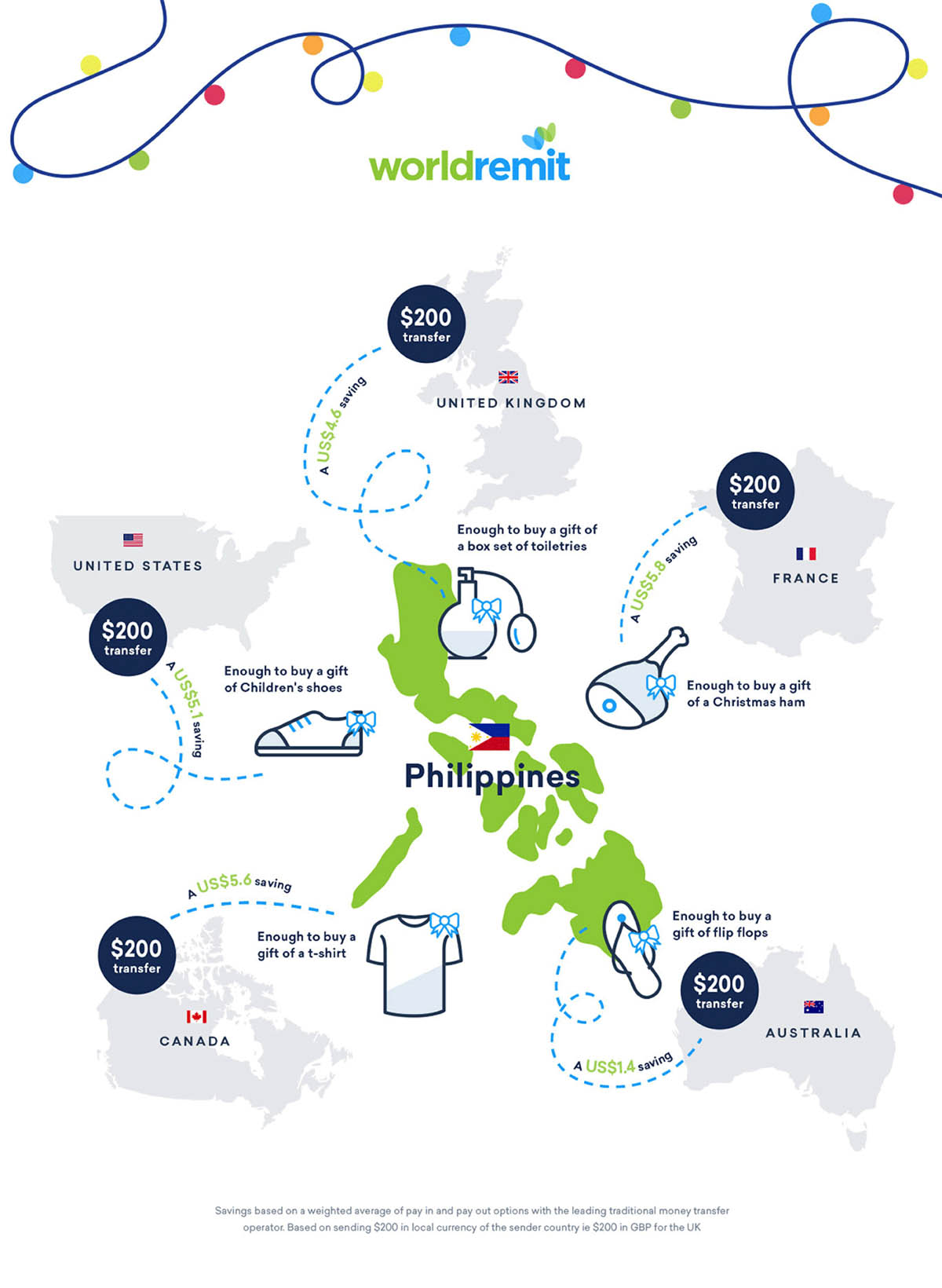 With many Filipinos in Canada earning around $6 to $10 an hour, this mean that OFWs have to work up another hour to cover the elevated costs of sending with traditional channels.
"It's important to consider that the cost of sending money goes far beyond the transactional cost. Traditional methods mean traveling to an agent to pay in money, taking time off work to do so knowing your family and friends receiving the money will have to do the same," said Ismail Ahmed, chief executive officer of WorldRemit.
"By sending money from one mobile to another instantly, we can save people not just money, but also time," he added.
Considering that it costs almost $3 (150) to get to Makati City from the suburbs of Manila — in addition to the travel time of over an hour — receiving cash can also bring high costs for the recipient.
WorldRemit data suggests that most of their customers send three to four transactions a month to the Philippines — meaning savings could even be greater. For example, the savings on travel and time alone could be enough to buy a Christmas ham.
"We see that being able to send money more frequently without paying high costs and wasting time brings families and friends closer together even when living hundreds of miles apart. So we hope we can give people more time with family and friends," Ahmed added.
To download the infographic, visit WorldRemit. For more information, go to www.worldremit.com/en/philippines.