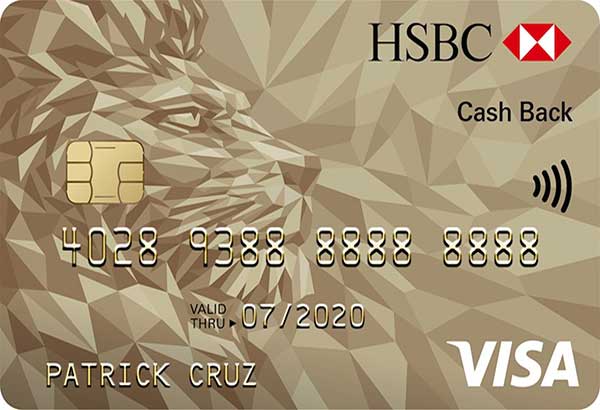 Get your cash back instantly: HSBC's Gold Visa Cash Back credit card
My new dining, shopping and travel companion
I'm such a travel junkie; my wanderlust is almost never satiated. Every time I'm stuck in traffic or have a free moment, I'm researching new hotels and dream destinations to add to my ever-growing bucket list. It often happens that we're still on a vacation and I'm already planning our next vacation — forever up to date on the latest airline sales and hotel promos. It completely frustrates my hubby and he's just learned to laugh about it.
I satisfy my travel cravings by dining out or shopping for exotic ingredients and cooking up ethnic dishes at home. I also love to hoard plates that go with the theme of my meals so I can have that total experience. As much as he enjoys our home-cooked flavorful meals, he can never understand my plate addiction, regularly joking that one day he'll throw a Russian party and ask guests to break all our plates since we have so many and I just keep on buying.
We all have our little pechés mignons or guilty pleasures, and wouldn't it be nice to feel a little less guilty about them? HSBC came out with just that. Introducing the HSBC Gold Visa Cash Back Credit Card, a dining, shopping and travel companion that gives you instant cash back. It's the ultimate cash-back card that gives the biggest rewards for doing the things you love most.
"Every year we think of a product that would address the evolving needs of our consumers," says Kris Werner, HSBC Philippines head of Retail Banking and Wealth Management. "It's no surprise they love to dine, shop and travel. At HSBC, we found a way that would cater to these needs and provide a more satisfying reward."
The HSBC Gold Visa Cash Back Credit Card offers 5 percent cash back on dining transactions, 0.5 percent cash back on all other transactions (shopping, traveling, etc.), no minimum spend required, automatic crediting of rebates every calendar month, a cash-back cap of P1,200 monthly, 3-percent fuel rebate at participating Caltex stations, and an acquisition incentive of the first meal free (worth up to P2,500).
Launched July 19 at Manila House, when I learned more about it, I thought it was a great product. One of the reasons is that my husband also always picks on me for never having any cash. I personally just find it so much easier to carry a small card around (especially in these tiny clutches we ladies like to use!). Using a card like this actually seems like you're carrying a permanent discount on your transactions — a great argument for me to use on my hubby!
HSBC is addressing the growing need and demand for a card that offers customers an immediate cash rebate through its latest product. The new HSBC Gold Visa Cash Back Credit Card allows HSBC to complete its product suite and remain competitive in the market by offering a relevant and simple rewards program in the form of a cash-back credit card.
It's a hassle-free solution for many people who can find the whole redemption of points and rewards process rather tedious. You simply spend and get money back ASAP. Now, how appealing is that?
* * *
To learn more, visit www.hsbc.com.ph/cashback for more details.