Alibaba's Jack Ma in Manila: Trade can unite
November 18, 2015 | 8:19pm
MANILA, Philippines — Speaking in Manila before hundreds of the world top businessmen, Jack Ma, the founder and chairman of successful Internet giant Alibaba, discussed the growth of the company and emphasized the value of the Internet and trade in today's business.
Alibaba, an e-commerce business based in China, provides consumer-to-consumer, business-to-consumer and business-to-business sales services via web portals.
"Trade is the best tool to make people understand each other. Trade is the best thing that make people unite. Trade is not about the exchange of products, but rather about the trade of culture, passion, innovation and culture," Ma said at the APEC CEO Summit held in Makati Shangrila Hotel on Wednesday.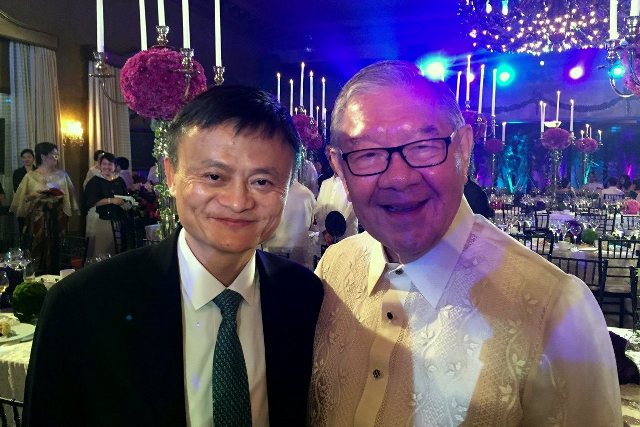 Jack Ma, founder and executive chairman of Alibaba Group, meets with House Speaker Feliciano "Sonny" Belmonte Jr. on the sidelines of the APEC meetings and events in Manila, Philippines.
He emphasized that trade is freedom and a human right. It should not be a tool to be used against each other.
Ma also mentioned that the big organizations, like the World Trade Organization, must set and create new policies that can encourage and help small and developed companies in order to be competitive.
For ma, rather than considering them as threats, companies provide jobs. Innovative and flexible, these companies have ideas which can be turned into reality. Bigger companies should lend help and provide support.
Companies must trust, believe, help and empower the youth of today for a productive future, he said.
Each generation evolves, from newspaper to radio to television, everyone now relies on technology and innovation. For such, customers in the Philippines can order items online from Argentina, Norway and countries in Africa.
Being an optimistic entrepreneur who also supports other organizations, Ma is hoping that in the next decades, the small companies of today will continue growing and next in front to speak in front someday and talk about their companies.
Jack Ma is a Chinese business magnate and philanthropist. He is the founder and executive chairman of Alibaba Group, a family of successful Internet-based businesses. In this video, he speaks before business leades at the APEC CEO Summit in Manila, Philippines on Wednesday, Nov. 18, 2015.