Aliw Theater reopens, fulfilling Lisa Macuja-Elizalde's 'phoenix' promise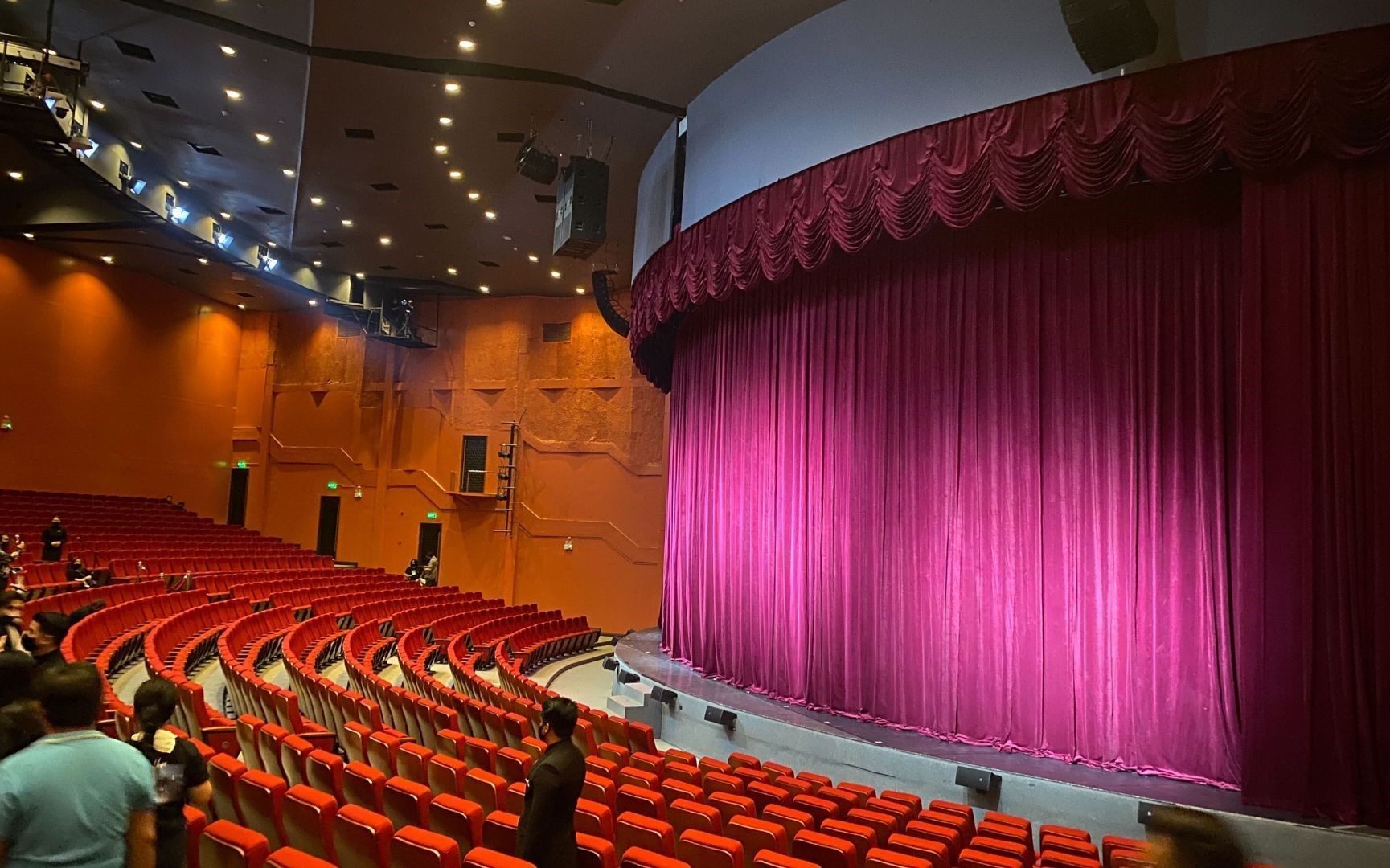 MANILA, Philippines — The Aliw Theater in Pasay City has finally reopened its doors, almost three years after a fire that destroyed a majority of the Star City complex where the theater is located.
Its reopening is a fulfillment of Ballet Manila's Artistic Director Lisa Macuja-Elizalde's vow that both the theater and the company she heads would one day "rise like a phoenix," almost literally given the mystic bird's fire origins.
Lisa was present at the theater's reopening with her husband Fred Elizalde, who had gifted the theater to the ballerina back in 2002, for a ribbon-cutting ceremony and a tour of the newly-named Elizalde Complex.
The complex no longer just houses the Aliw Theater but also multipurpose areas where clients will be able conduct all sorts of events like business meetings, conferences, exhibits, and rehearsals.
Primary among these is the Elizalde Hall, which has an area of 376 square meters (including the lobby and two meeting rooms) and can hold up to 48 people in each room when divided.
The entire complex has been renovated in order to not just be a theater, but to have several areas which can be used for multiple purposes like conferences, meetings, practices, events, etc. | via @kjpurneII pic.twitter.com/v9VYTpFini

— Philstar.com (@PhilstarNews) August 10, 2022
Also found in the complex just before entering the Aliw Theater are two custom spaces which can be further divided into two portions.
Because of the custom spaces, the Aliw Theater can now only seat 1,275 people — and would lose another 200 seats each time the orchestra pit is used — but has been beefed up with top of the line lights and sound system, carpeted floors, a giant curved LED screen, and better seats.
Future is rising
With their home theater open once again, Lisa and Ballet Manila have already planned a series of performances ahead of their 25th season; they aren't counting the years lost due to the fire and the COVID-19 pandemic.
Ballet Manila's 25th season will begin on February 2023 with "Romeo and Juliet" but with a modern twist added by British choreographer Martin Lawrence.
LOOK: The new Aliw Theater, improved with top of the line lights and sound system. Because of renovations, the theater can only now seat up to 1,275 people (another 200 seats will be lost if an orchestra is used). | via @kjpurneII pic.twitter.com/hsutaafVLO

— Philstar.com (@PhilstarNews) August 10, 2022
Lisa also hinted that the company decided to hold off beginning a new season until 2023 in order to not clash with events by Ballet Philippines, which performs at the Cultural Center of the Philippines just across the street.
Before the season starts, Ballet Manila will also restage "La Traviata" — the company's last performance before lockdowns began — in October, around Lisa's birthday, and "Cinderella" for the Holiday Dance Series beginning Christmas Day.
Lisa said that the company faced numerous trials in the past two years, such as losing dancers and her co-director, but such challenges and changes never stopped her from delivering on her promise.
"As the phoenix rises, we are forced to adapt... [but] I feel leaner, meaner, better and ready to adapt to any kind of change the wind will bring," she ended.
RELATED: Lisa Macuja-Elizalde gives advice to those who also suffered a great loss