Diaries of late 'Harry Potter' actor Alan Rickman to be published in October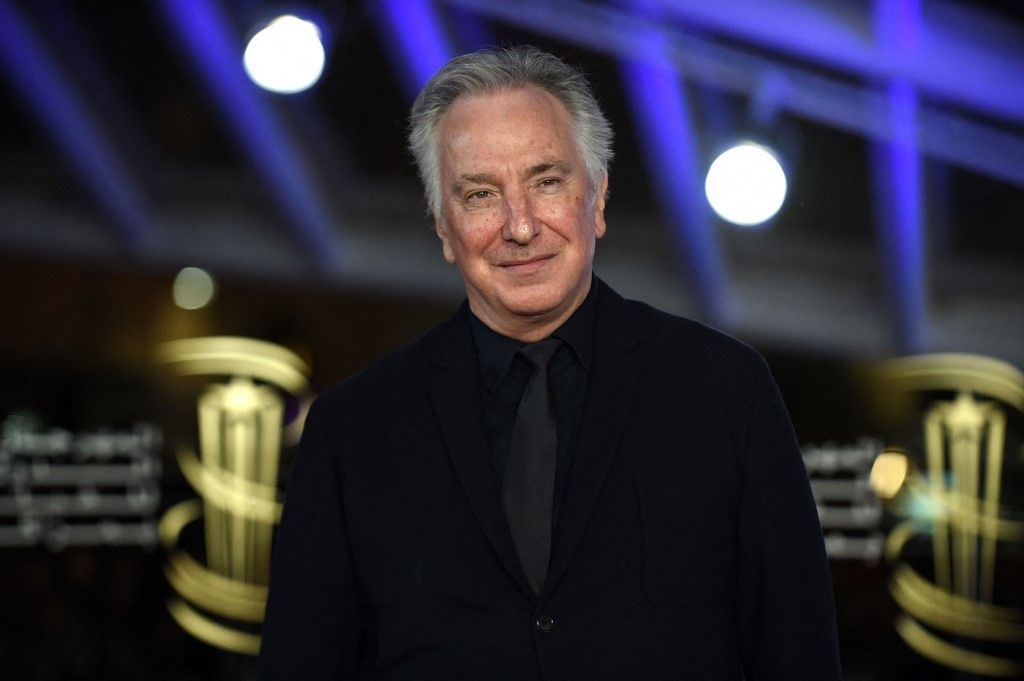 MANILA, Philippines — A collection of handwritten diary entries by the later British actor Alan Rickman, famous for playing Severus Snape in the "Harry Potter" films, will be published in a book this October.
Alan began writing diaries during the early 1990s up until his untimely passing in 2016 aged 69 after a quiet battle with cancer; by then his entries had totalled 27 volumes.
Publishing houses Canongate and Henry Holt and Company have compiled these into a single volume and will release "Madly Deeply: The Diaries of Alan Rickman" on October 18.
Each of these entries new open new insight into Alan's mind as he details moments in his life with great depth and intimacy.
"Madly Deeply" will feature an introductory entry from actress Kate Winslet, who starred with Alan in "Sense and Sensibility" and "A Little Chaos," and an afterword by Alan's widow Rima Horton who continued writing after her husband's last entry in December 2015.
RELATED: Alan Rickman, star of stage and 'Harry Potter' dies at 69
"The diaries reveal not just Alan Rickman the actor, but the real Alan – his sense of humor, his sharp observation, his craftsmanship and his devotion to the arts," Horton, Alan's wife since 1965 until his death, told The Guardian last year.
Canongate have said that Alan wrote his entries as if he were talking to a close friend, "They provide pitch-perfect vignettes: short, pithy paragraphs painting big pictures, and offering intriguing insights into himself, his peers and the world around him. They are intimate, perceptive and very funny."
Alan gained international fame for his film debut as the villain Hans Gruber in 1988's "Die Hard." He then followed it up with films like "Galaxy Quest," "Alice in Wonderland," "Love Actually" and "The Butler."
Apart from portraying Snape, Alan frequently appeared in period-centric films such as "Robin Hood: Prince of Thieves," "Sweeney Todd: The Demon Barber of Fleet Street" and "Perfume: The Story of a Murderer."
RELATED: 'Harry Potter 20th Anniversary' reuploaded after Emma Roberts shown instead of Emma Watson
Recommended
August 17, 2022 - 12:00am