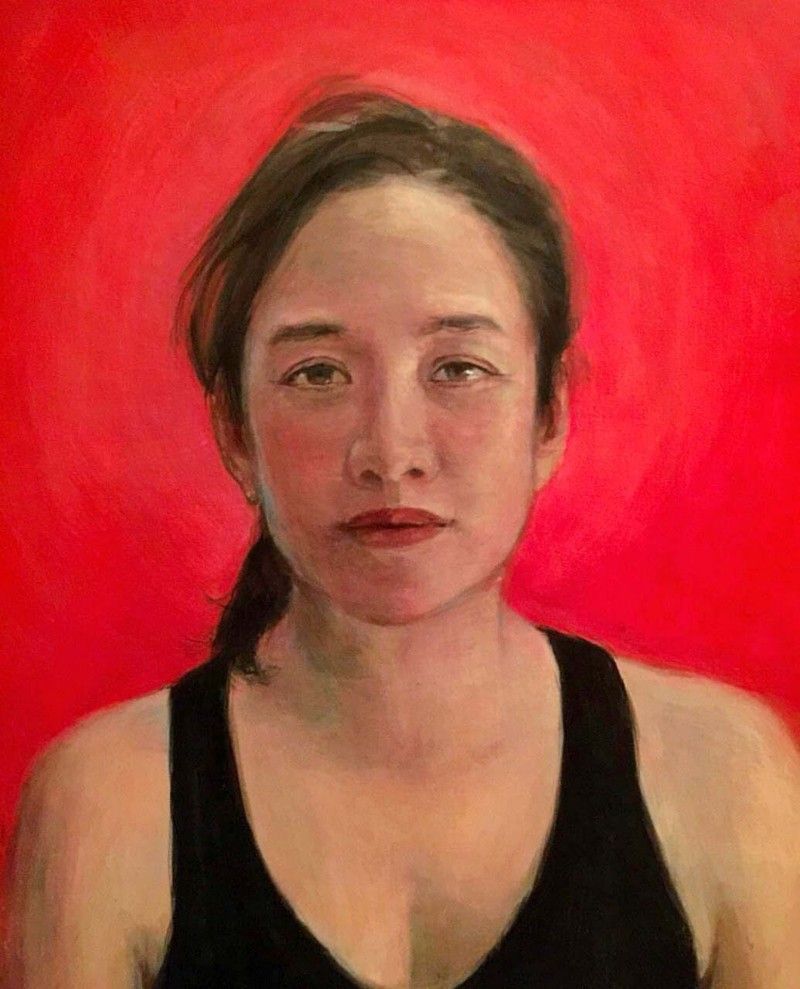 "Summer Solstice" (self-portrait)
Mia Herbosa
(The Philippine Star) - May 20, 2019 - 12:00am
MANILA, Philippines — We live in two worlds… one you can measure, and the other you can feel."
I first read this line in my daughter's Waldorf middle school catalog maybe eight years ago. And I thought — how true. The more life experience we gain, the more I understand this. Let's take, for example, the concept of time. You can measure it: hours, minutes, seconds. You can log it. But in truth, I feel some hours stretch out longer than others, just as some minutes fly by faster. Some days are just a blur, they finish quickly, especially when we are busy, and others go by so slowly they make you feel older than you are.
How about places? They are the same. You can read about them in a book. Study all the statistics of a certain area. Look at all the pictures and videos about it on the Internet. But when you go there and visit, you realize this is the only time you can know it, feel it and understand it. And so, in this age of the internet and high-speed communication, there's a lot of false knowing. There is an illusion of knowing something or someone well when we actually don't know very much about them at all. We really don't know them. It is a time of illusions. Empirical knowledge is still the best teacher and it is something that keeps me grounded.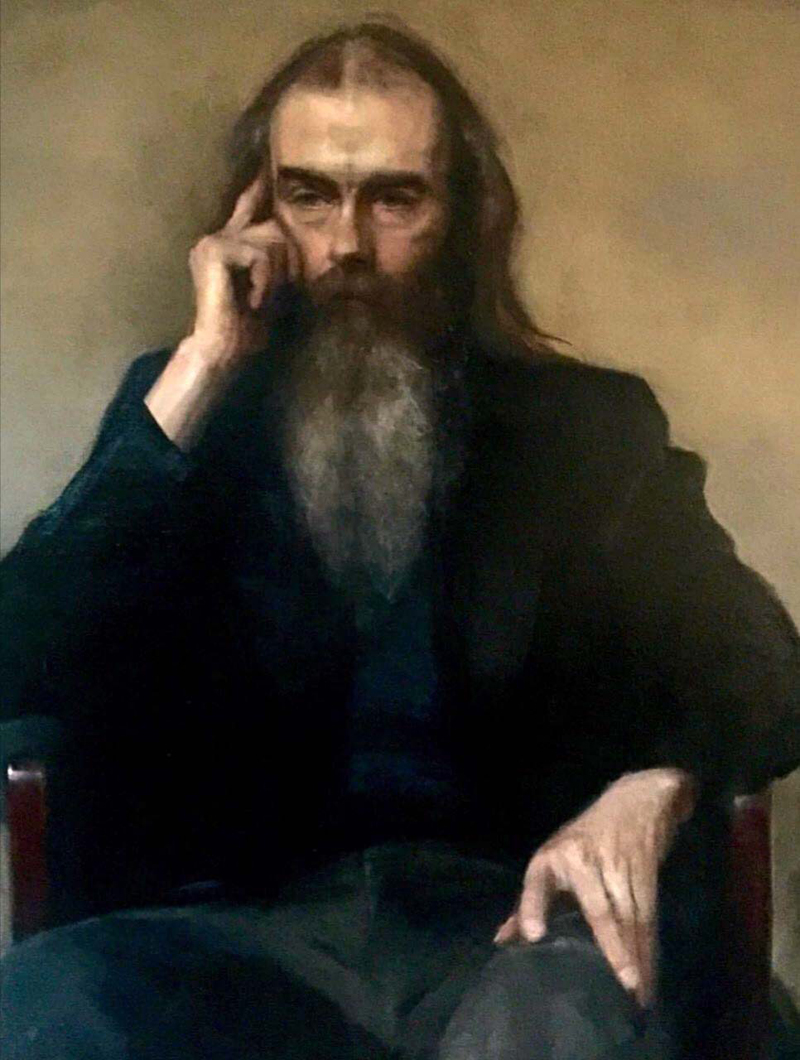 "Patrick in Black"
The same two worlds exist in painting. It is mathematical in that you have to be specific and accurate with angles, lines, shapes and proportions to communicate details about the physical world. It is a kind of chemistry when you think of color mixtures — how each color harmonizes or plays with others you add to it or surround it with. It is chemistry when you see how the pigments react to the binding mediums. How cool and warm tones enhance one another is subtle, magnetic communication. The canvas, panel or drawing paper are akin to a mathematical geometrical problem to be solved, each day coming closer to a solution. The palette, on the other hand, with its lineup of colored pigments, is like a chemistry set where experimentation leads to new discoveries every time.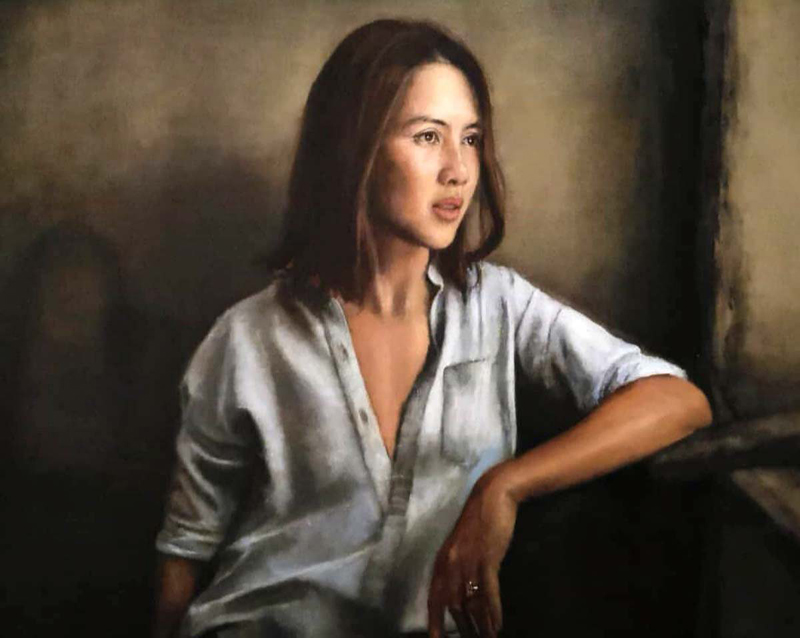 "Portrait of Anne"
So both math and science are involved in the making of art, but what is interesting and striking to me is how the end product — the painting — escapes all this and enters the world of spirit. Suffused with the spirit of the artist, it then merges with the spirit of the sitter, or the subject matter, and all involved in its making. It then moves from a thing created from measuring and evolves into something of an intuition felt, an insight sensed, a sensation expressed. At once, it is both worlds. I always found this intensely appealing and mysterious.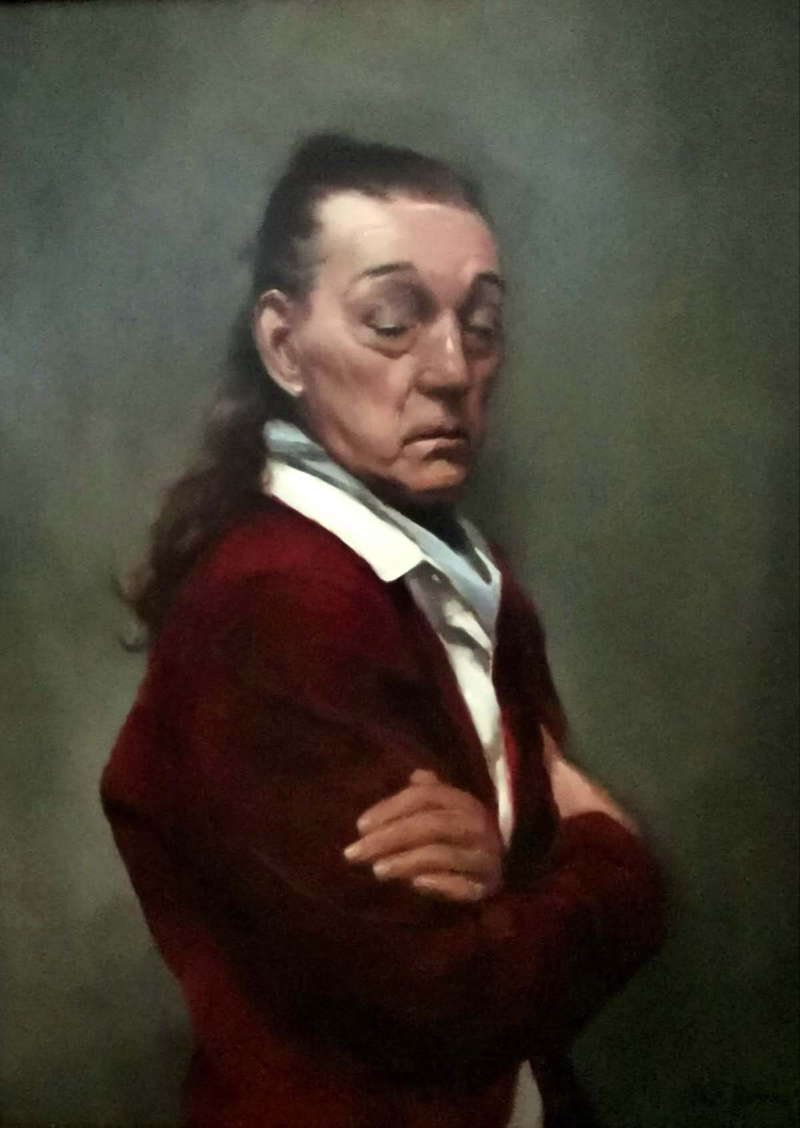 "John in Scarlet Velveteen"
I am 49 at the time of this writing. Some days I still feel 15, or 25. I hear the same kind of statement from my friends, my mother, just about everyone. Our very selves, too, escape from the measured world. This world that man tries to contain, organize, catalog, account, and date. The spirit in each of us escapes any box or description people may want to contain it in. Maybe this is why I chose art as a career. Because here, the spirit is free to roam: timeless, measureless, straddling both worlds, communicating between them both with such beauty and austerity. Art hints at the communication of truths that are lost in current tides.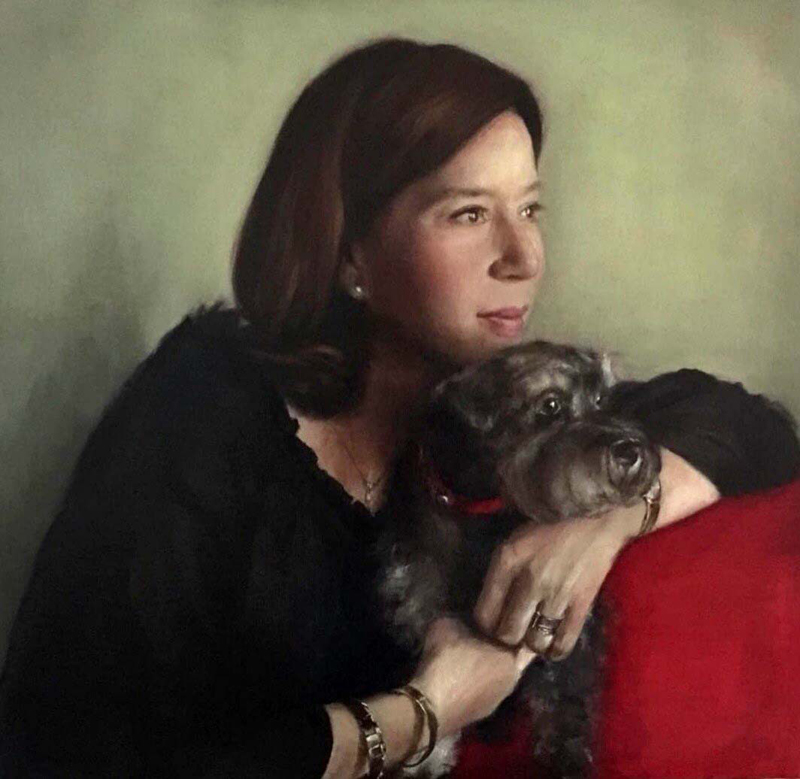 "Claudia and Grey"
At this stage in my life I realize I've spent more waking time alone painting than with friends or family. It's been kind of like living in a cocoon, or a shell. Only once in a while, there is time to come up and reconnect with others. It's been a quiet and interesting life, very cerebral and thoughtful. Having also straddled living between Manila and New York City all my adult life, I feel huge contrasts seeping into the sanctuaries I made in each place I lived. I realize how, deep down inside, we are all similar and that we all really want, need, similar things, regardless of our countries or differences, ethnicities, circumstances, labels. The natural osmosis that happens when living in places enters my spirit and then enters my work. And this work is totally connected to me, and who I am, and is my soul offering, my work in this world. My small prayer is that it may make a difference one day, to some who tire of a web of illusions and unnecessary information overload that is today's normal.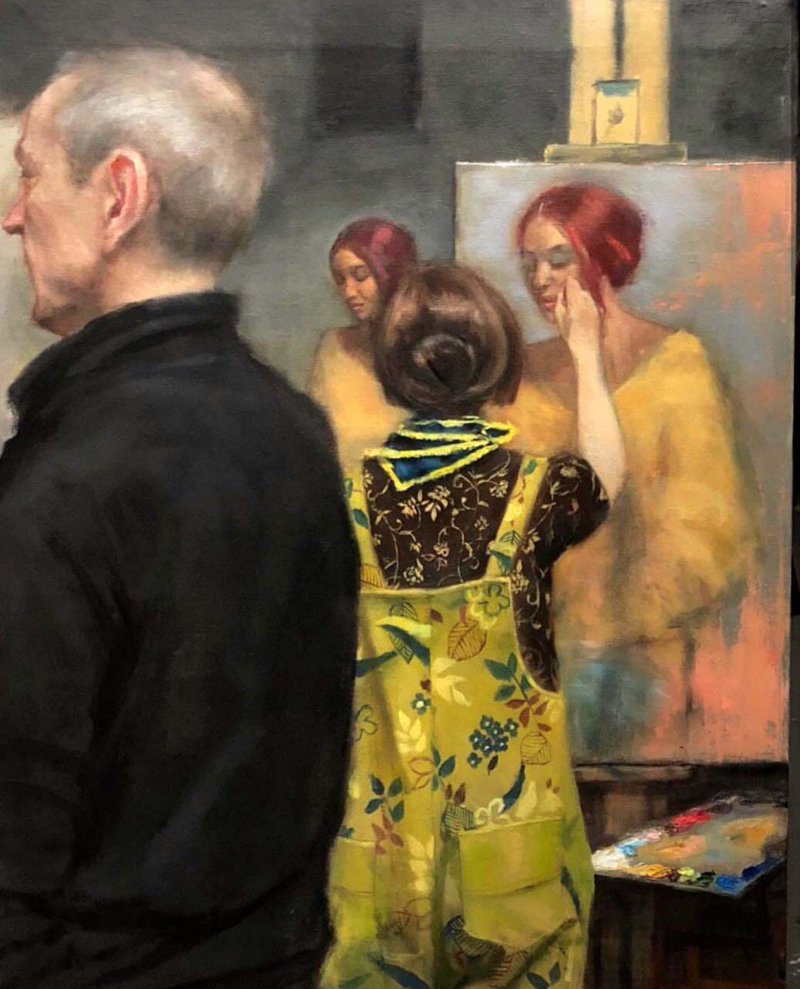 "The Last Spot"
"Capturing the Spirit" is my latest exhibit. It runs from May 25 to June 17 at the Altro Mondo Gallery on Chino Roces Ave. I will have close to 40 works, most in oil and a few in egg tempera and colored pencils. They are the culmination of 27 years of study, both self study and at the Art Students League of NY.
* * *
For information, call Elaine O. Herbosa at 0917-8901219.