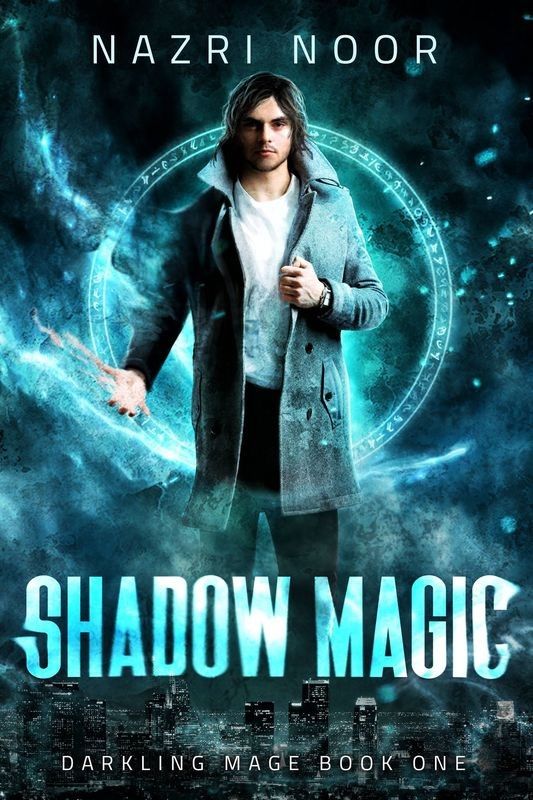 Cover of "Shadow Magic," a novel by Nazri Noor.
nazrinoor.com
Filipino-Malaysian indie author tops international Amazon bestseller lists
(The Philippine Star) - March 18, 2019 - 11:33am
Shadow Magic, the first book in California-based author Nazri Noor's Darkling Mage series of urban fantasy novels, recently held No. 1 positions in multiple bestseller categories across Amazon's online Kindle stores in Australia, Canada and the United Kingdom, rounding out the book's previous bestseller status in the US market.
An independently published author of Filipino-Malaysian descent, Noor writes novels that feature heroes plunged into dangerous supernatural situations.
Shadow Magic's Dustin Graves uses his wits and magical talents to save the day, in a vein similar to urban fantasy stories such as Supernatural, The Magicians and Jim Butcher's Dresden Files novels.
His latest release, Midnight's Son, is the midpoint of the nine-book series. This coincided with the launch of Shadow Magic's audiobook, voiced by award-winning narrator Luke Daniels, who has performed the works of authors such as George R.R. Martin, Nora Roberts and many others.
Filipino food and folklore often appear in Noor's writing. A fictional immigrant-owned Filipino restaurant plays an important part in the series.
A half-Filipino character is also introduced in the second novel, one who stays with the main cast for every succeeding book. Noor credits the appeal of his books in part to their packaging.
Their covers are created by Christian Bentulan, a Filipino digital artist and graphic designer. Bentulan has worked with both independent and traditionally published authors, several of whom are New York Times and USA Today bestsellers.
Nazri Noor's ebooks and paperbacks are available on Amazon.com, while his audiobooks may be found on Audible.com, Amazon.com and iTunes. To read a free copy of Penumbra, the prequel to the Darkling Mage series, visit nazrinoor.com.