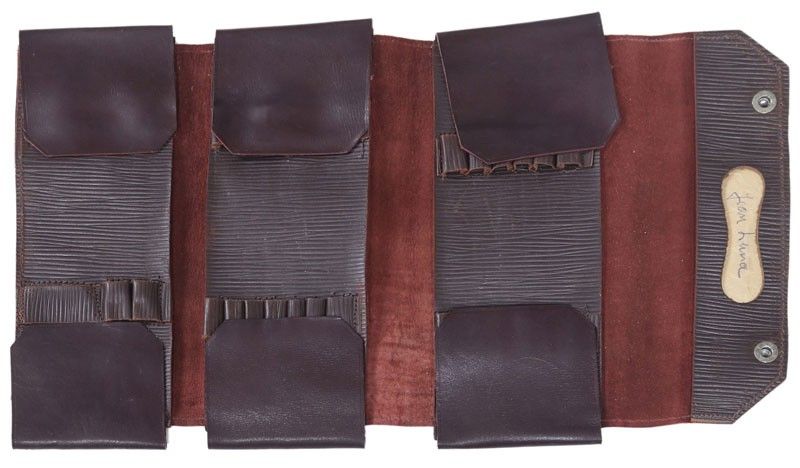 Juan Luna's pencil case, open
Juan Luna's pencil case and the 8 'Most-Searched' Filipino artists
For the unmarried staring down "Love Month" with the stink-eye, here's a future that's even darker to contemplate: your beloved belongings could very well end up in a New York storage locker, bequeathed to a best friend who's so puzzled by its contents, her lawyer relies on Philippine postage stamps for clues.
That is exactly the tale of Mademoiselle Ruth Francis, who just so happened to be besties with Grace Luna de San Pedro, the American wife of the famous architect, Andres.
Andres, of course, was the only son of the genius Juan Luna y Novicio, the toast of two European capitals, winner of various gold medals and avenger of the Filipino soul. Juan Luna would succumb to a massive heart attack upon hearing the news of the massacre of his brother — the volcanic Antonio Luna. Hen. Luna perhaps could have been the man to have turned the tide in the Philippine-American War if he had been allowed to live.
A Tampinco diván from the first quarter of the 20th century
It's the stuff of legend and the sort of thing auction houses like León Gallery absolutely live for. From a trove that once numbered 130-plus paintings, drawings, and watercolors, the last of this cache is now on view and for sale at the forthcoming auction on Feb. 23. (The auction is in partnership with the Asian Cultural Council. Part of its proceeds are earmarked to provide grants to Filipino artists ready to spread their wings for further study abroad.)
The last of these treasures include Juan Luna's pencil case in dark brown rawhide and with numerous loops and pockets to accommodate all kinds of implements. With it are seven fascinating watercolors, both of Manila scenes and what one supposes are various European grandees. There are also three sketches by his son, Andres Luna de San Pedro which would be most coveted by his fellow architects.
Heritage scholar Martin Imperial Tinio Jr. likes to describe the Tampinco divan in the current auction as a "Cleopatra." That's mainly because the 19th-century day bed would take its name from the dramatic paintings of the glamorous Egyptian queen. Juan Luna's "La Muerte de Cleopatra," in fact, was one of those cinematic works that contributed to its seductive fame.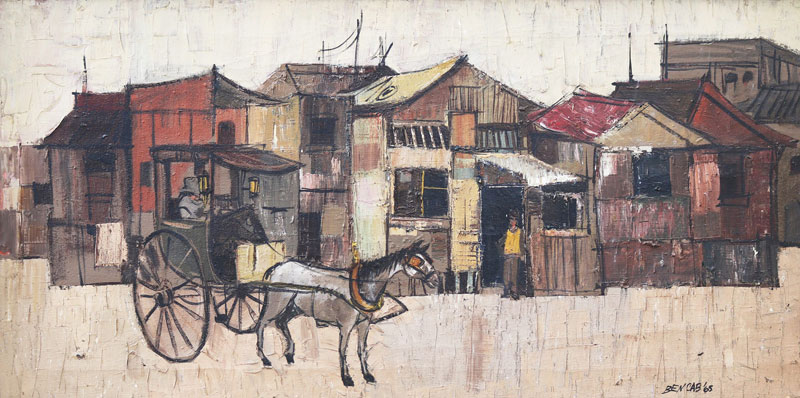 Untitled by BenCab, signed and dated 1965
The "Cleopatra" on show is a graceful piece, covered with carvings of the "anahaw" leaf, an unmistakable Isabelo-Tampinco trademark.
Meanwhile, across the ocean, eight Filipino artists have made it to the Artnet list of the Top 300 most-searched artists in the world. Artnet, which has corporate offices in New York, operates the largest database of global art sales.
The trend became noticeable in August 2018, when Ang Kiukok ranked at No. 31, Ventura at No. 38 and BenCab at No. 43. The triumvirate has figured in the list consistently for the last six months.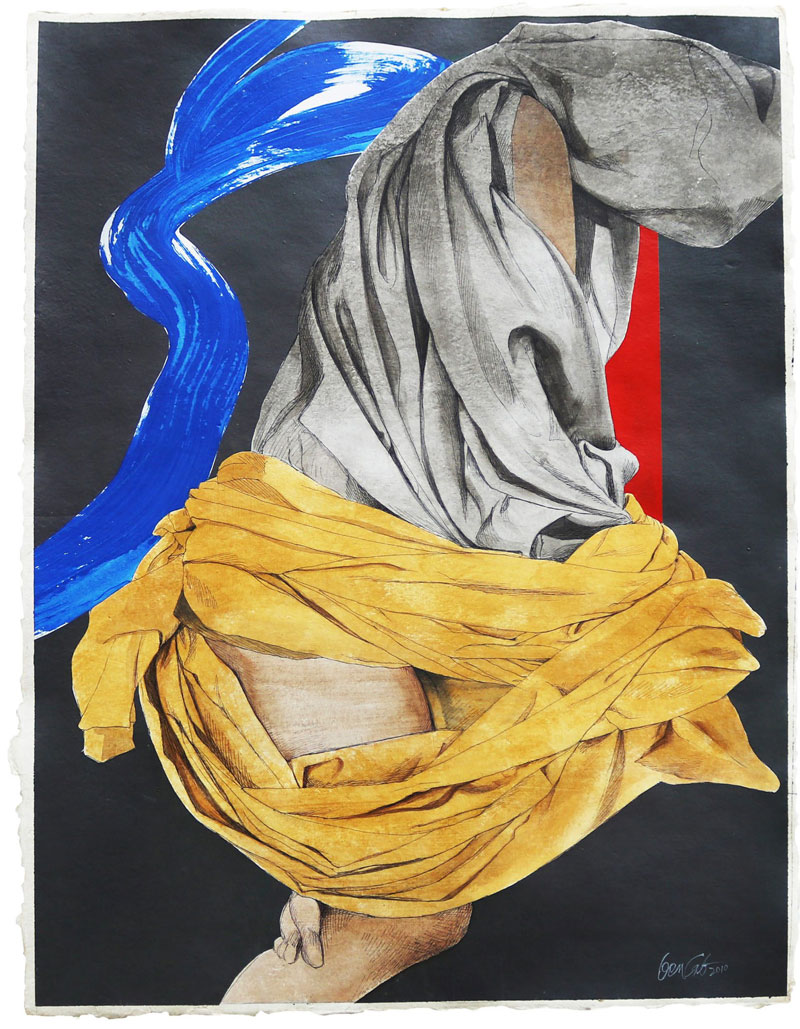 "Draped Figure III" by BenCab, signed and dated 2010
By September 2018, five more artists had joined the official list of "Top 300 Most Searched" in the world. These were H. R. Ocampo at No. 71, Arturo Luz at No. 104, Jose Joya at No. 113, Federico Aguilar Alcuaz at No. 128, and Cesar Legaspi at No. 138.
As of January 2019, the most-searched Filipino artist is BenCab, followed by a close second, Ang Kiukok.
In truth, in a sea of 300 artists tracked by Artnet and dominated by Western artists, there are only 23 Asian names: four are Japanese, 11 are Chinese, and eight are Filipino.
Bill Fine, Artnet president, called it "extraordinary" and said Filipino artists were "having a moment."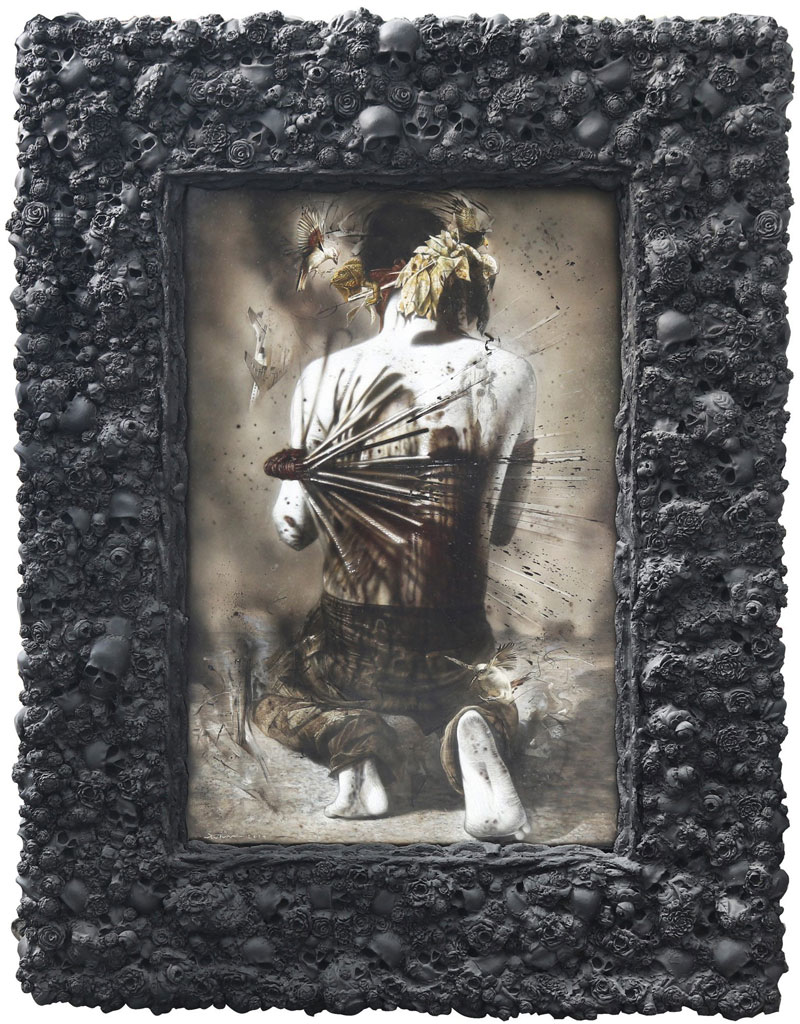 Untitled by Ronald Ventura, signed and dated 2014
Asked for comment, Fine explained, "Obviously, a fair number of our constituents are discovering these artists from the Philippines, the political situation and natural disasters, notwithstanding. I believe many of the artists there display extraordinary talent, and the locus (Manila, or wherever) has little to do with the appreciation. I doubt most of our sophisticated collectors collect on the basis of nationality."
Artnet's audience consists of over 2.1 million monthly users from over 239 countries and territories. These are described as "affluent, interested in art, culture and luxury goods; and are likely to have advanced degrees and an annual income exceeding US$100,000."
The eight artists on the Artnet list of Top 300 are represented in the León Gallery auction in various shapes and forms.