Is the Philippines still interested in contemporary art?
December 3, 2018 | 12:00am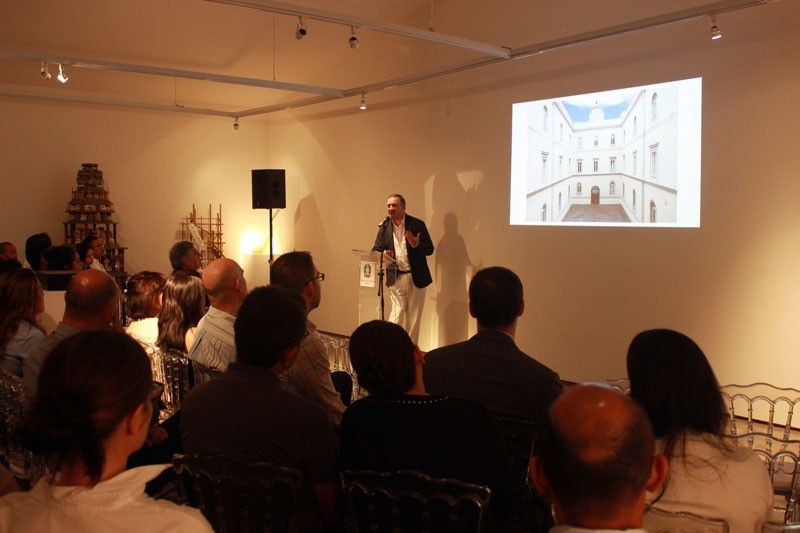 Ten thousand, five hundred and seventy-five kilometers apart, Italy and the Philippines sound like a distant match, but Ludovico Pratesi tells us otherwise.
Ludovico Pratesi is the director of the Guastalla Foundation of Contemporary Art. He is a curator and art critic based in Italy. He writes art criticism for the newspaper La Republica and his latest book, Perchè l'Italia odia l'arte contemporanea (Why Italy is Not Interested Anymore in Contemporary Art), was published in 2017.
Pratesi visited Manila earlier this month and conducted a lecture at Artinformal Makati about spaces for contemporary art in Italy. I had the chance to sit and have a chat with him about his book on Italian contemporary art and the state of institutions in Italy.
Interestingly enough, I ended up finding more similarities than differences when I spoke to Pratesi and listened in on his lecture. In his research, he discovered a decline in Italian interest towards contemporary art as shown through statistics and details on public funding. The world-renowned Venice Biennale began as a way to exhibit Italian art every two years which lasted until the 1980s and '90s. Now, Pratesi remarks that public interest has since declined and if one were to go to Venice for the Biennale today, they would notice an attendance of mostly foreigners than Italians.
There could be many reasons for why public interest towards art can decline. Pratesi does research into public museums and policies to look for answers. While Italy may be home to 10 museums on modern and contemporary art, Ludovico remarks that it's difficult for them since they are "very much influenced by politicians."
It's interesting to compare the state of art institutions both in Italy and the Philippines because I feel that we share similar problems. Perhaps it is not so much that Filipinos are uninterested in contemporary art, since this seems to be quite the opposite. However, in the public sector, there is a clear focus on other aspects of development rather than arts and culture. The National Museum of Natural History was recently opened, yet, we still do not have appropriate government venues in Manila outside of the Cultural Center of the Philippines or the NCCA Gallery to actively exhibit contemporary art on the governmental level. In the same way, qualms being voiced in this year's Visayas Islands Visual Arts Exhibition and Conference (VIVA ExCon) echo similar issues — a lack of funding and infrastructure to support art and artists in the Visayas.
In a way, when public museums falter, the private art institution flourishes. "Private [art institutions] are of course very different, luckily. We have big foundations and of course they promote, and money is not so much a problem to them," says Pratesi. Like Italy, the Philippines is host to privately owned institutions that are led by dedicated patrons. Privately owned and organized events such as Art Fair Philippines provide a venue for people to see Philippine contemporary art, and each year we see a trend of more and more visitors attending.
It may be a good thing that private organizations and institutions exist, but at the same time, it is difficult to rely on such institutions to invoke an interest in the arts. Too often, the arts comes off as something reserved only for the people that have the time and luxury to come and see it, rather than something universal to everyone. For a lasting interest in art, art has to be made relevant to the public. Art must be supported and encouraged by policymakers to be able to create widespread, publicly available opportunities for people to engage with art to foster an interest in it.