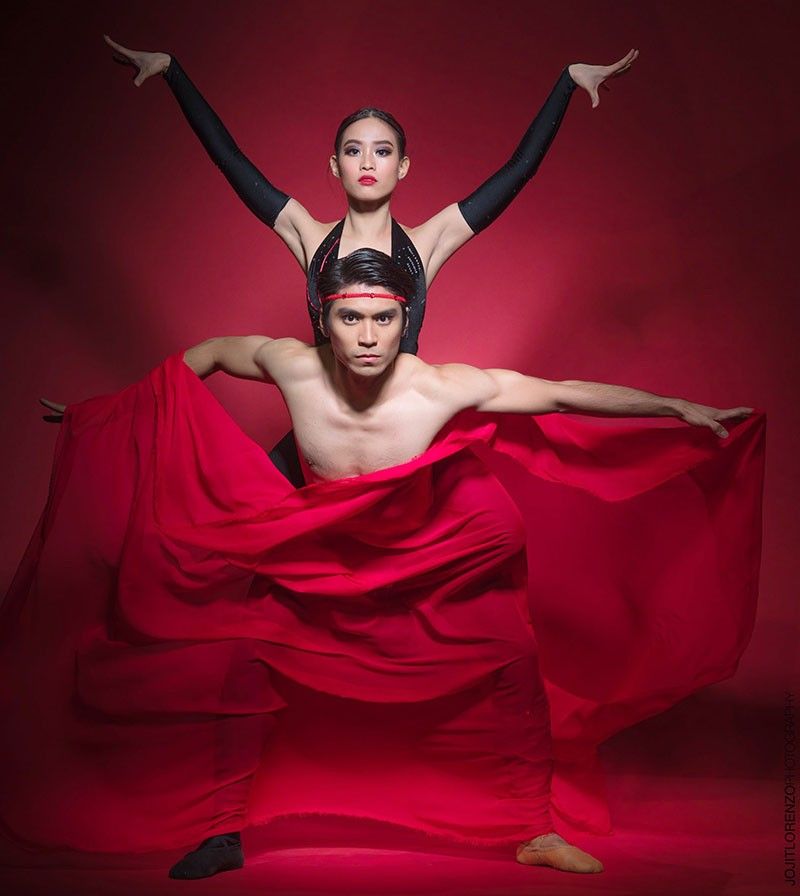 At the American Stars Gala last July 7, Ballet Manila gave audiences a taste of the 23rd season. Agnes Locsin's Arachnida is a thrilling piece depicting the dance of mating spiders.
Pirates and the Beatles in Ballet Manila's 23rd Season
When Ballet Manila staged Agnes Locsin's Arachnida at the American Stars Gala last July 7, limbs thrust out into the black beyond, the human body reconfiguring itself into serpentine shapes. With one figure atop another, legs stretch and coil, delivering the force of two bodies slowly morphing into one. Arachnida, as it were, reimagines the act of two spiders copulating. Onstage, it's rare to find romance as freaky and as thrilling.
If last year's binding theme was fantasy, this time it isn't flight but force that drives Ballet Manila's 23rd season. With the gala providing a taste of what's to come, the country's classical ballet company promises just as much action — a suite of tricks, bends, and endless turns — in their next series of performances.
Explaining why they chose the theme "Tour de Force," Ballet Manila director Lisa Macuja-Elizalde gives us a bit of ballet know-how: "Tour is what we call turns in French, in ballet. In order to accomplish a tour, you actually have to gather force and use your technique to do the revolutions. The more force that you get, usually the more number of spins, number of 360-degree revolutions you achieve."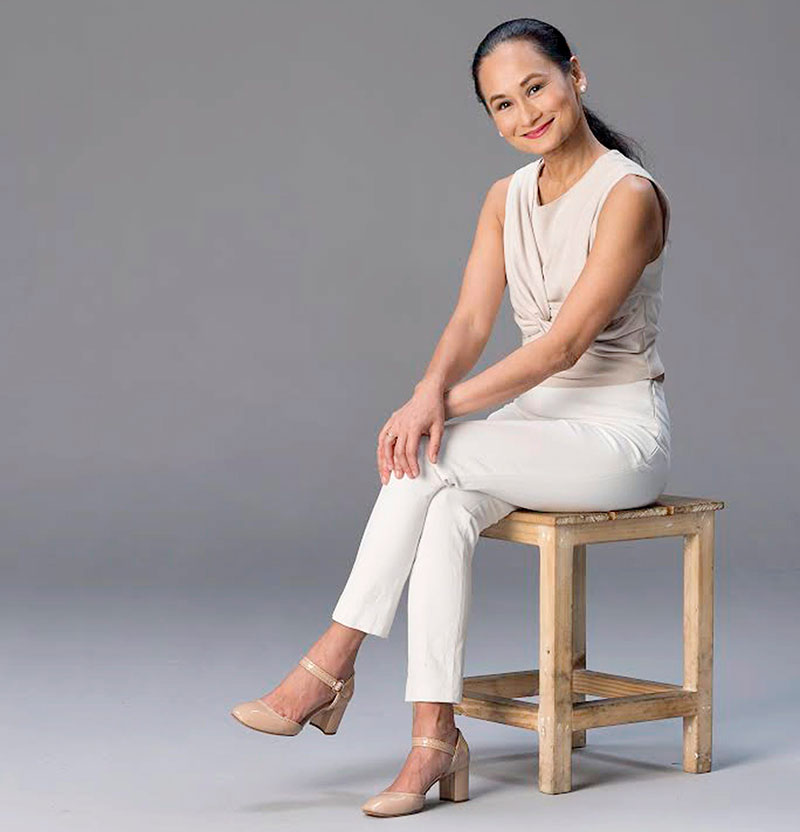 Ballet Manila artistic director Lisa Macuja-Elizalde
The fairy-like flight of birds and the dance of swans take a backseat in favor of fighting pirates, the fiery Carmen, and one rock 'n' roll ballet set to the music of the Beatles.
The season opens this September with a two-weekend show dubbed Iconic. Similar to the American Stars Gala, it's a diverse showcase of one story after another, a collection of pieces that Ballet Manila has previously done in collaboration with noted choreographers. Included in this mix is Bam Damian's El Adwa. The male corps, half-clad in loose and flowing black, dominate the stage, rendering stomps, jumps and falls — their raw energy setting the stage for a spirited pas de deux.
If flight and weightlessness have always been key elements in Ballet Manila's classical repertoire, it's refreshing to see dancers surrendering to fall, gravity and force. Iconic's diverse catalogue of dances — which also includes Bloom by Annabelle Lopez Ochoa, Romeo and Juliet by Sergei Vikulov, and Carmen by Eric V. Cruz — showcase how dancers trained in the classical Vaganova technique would engage with more modern and contemporary styles.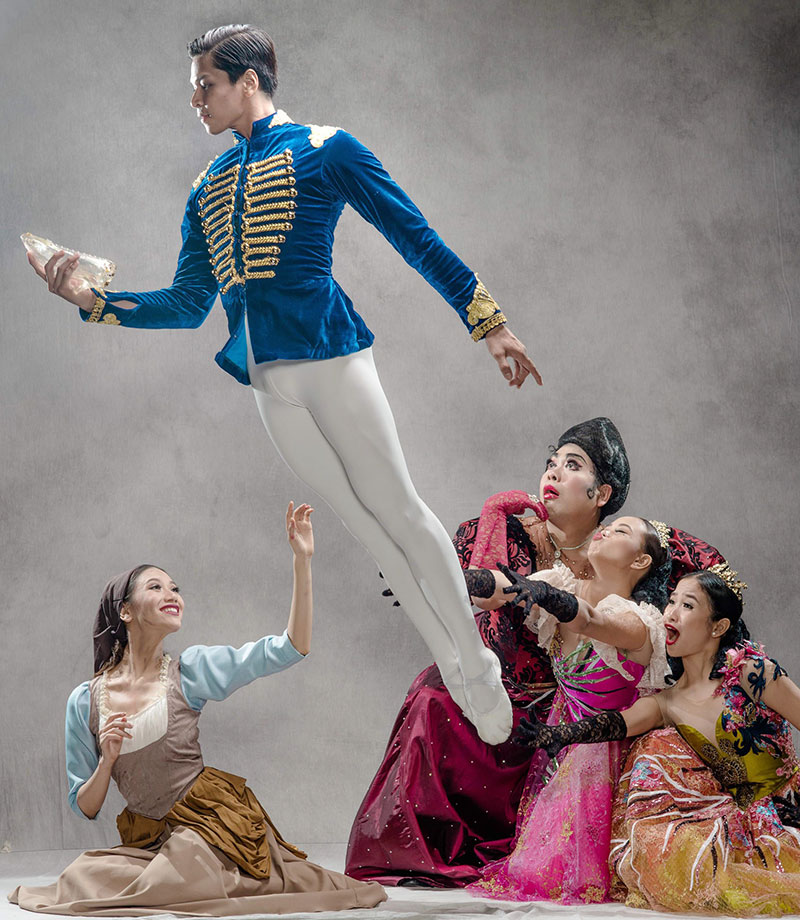 Cinderella packs live special effects, comedic elements, and romantic classical scores.
Following these acts is a tale of pirates opening in October. "Le Corsaire is such a light, in fact silly, ballet," says Macuja-Elizalde of this season's classical ballet piece. "Yet it's such a great (dance) to introduce classical ballet to new audiences, especially to the younger generation. There are a lot of pyrotechnics, a lot of principal and soloist roles that I'm sure these dancers are excited to bite into. If I were asked to put on a classical ballet that would make balletomanes out of all the audiences out there, I would put on either Don Quixote, because it's so light, fiery, and exciting, and Le Corsaire." Expect, then, a range of aerial tricks. Here, pirates and princesses jump around, fight and dance to the playing of a live orchestra.
Macuja-Elizalde's well-loved Cinderella then makes a comeback in time for the Christmas season. The piece marks the prima ballerina's first full-length choreographic work for stage which debuted two years ago. Macuja-Elizalde's commitment to bring ballet closer to Filipino audiences makes her choreographed fairytales a pleasing treat of pure entertainment. (In other words, bring the kids.)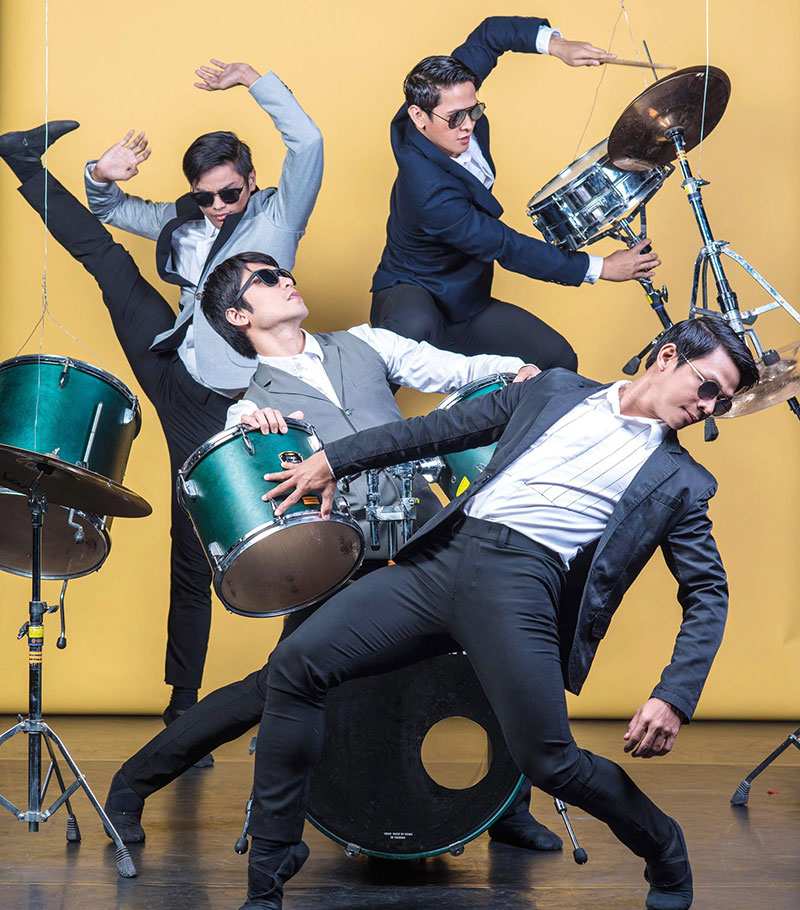 In Deux, Martin Lawrence's Winding Road sets ballet to the music of the Beatles.
Wrapping up the season in March is the twin bill, Deux. Rock 'n' roll and ballet initially seem like two unlikely bedfellows but we're not ones to pass off a night with the Beatles. In Winding Road, a show choreographed by Martin Lawrence, imagine dancers swaying to She's Leaving Home, Girl, and a number of the Fab Four's other hits. The other half of Deux, still a treat for music-lovers, features the romantic ballet Les Sylphides set to the music of Chopin.
"We can do classical and contemporary, we can do children's repertoire and two historical retrospective programs," says Macuja-Elizalde. "We can do anything." With this new season, Ballet Manila unravels variety, making a case for why they are a force to be reckoned with.
* * *
All performances of Ballet Manila's Iconic 1.0 and 2.0 will be held at the Aliw Theater. For ticket inquiries, visit www.ticketworld.com.ph or call 891-9999.