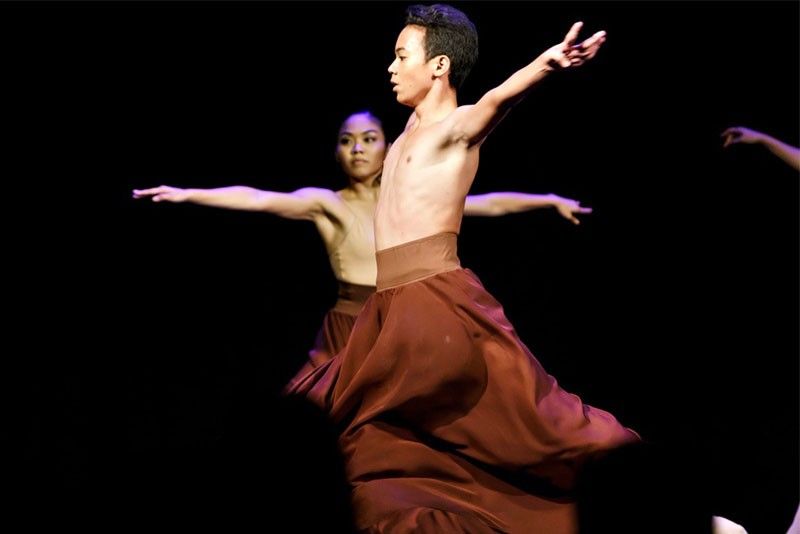 Steps Dance Studio scholars leave for NYC
MANILA, Philippines — When Elwince Magbitang and Raye Vince Pelegrin were cast to dance at the gala fundraiser where American Ballet Theatre (ABT) principal ballerina, Stella Abrera, performed together with ABT stars — for the benefit of Ayala Foundation's CENTEX (Center of Excellence in Public Elementary Education) in Manila — they did not imagine that more good things were about to come their way. Vince and Elwince, both 16 years old, have been scholars at Steps Dance Studio of Sofia Zobel-Elizalde for the past eight years.
"They have practically grown up in our school," Sofia Zobel-Elizalde relates. "They were singled out by Stella's husband, Sascha Radetsky (former ABT soloist) as he had a chance to teach master classes with them and also coached them for their gala performance. It was a wonderful surprise after the gala to receive a call from Stella inviting them both to attend a three week summer intensive at Kaatsbaan Extreme Ballet in the Catskills, just outside of New York on a full scholarship. Later, I received another letter inviting them to join the very prestigious Jackie Kennedy Onassis School of Dance, the official school of the American Ballet Theatre, for a full year. This is truly a dream come true for these two boys!"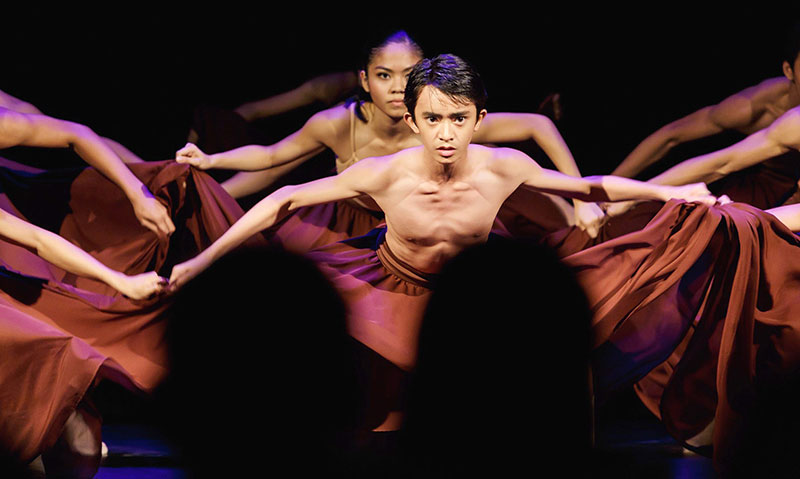 Raye Vince Pelegrin
They feel blessed, Vince says. They were shocked, says Elwince. Opportunities like this do not come easily, much less to those like them who come from humble backgrounds. Elwince lives in Tondo with an older brother, his mother, and father who is a tricycle driver. Vince lives in Leveriza. His father works as a limousine driver in Okada Manila, while his mother is a customer service representative in a BPO company. He has two older brothers and a younger sister.
It was through his two older brothers, who were scholars at Steps Dance Studio ahead of him, that Vince got interested in ballet. "Vince showed great potential from a very young age," Zobel-Elizalde notes. "Because of his natural talent and great physique for dance, he was immediately invited to become a scholar with the Steps Scholarship Foundation under the Pacita Madrigal fund, which was generously donated by Ging Montinola in memory of her mother. This fund supports our best and most gifted scholars."
Elwince was a scholar at the CENTEX School of the Ayala Foundation in Tondo. "When I was in grade two, Steps Dance Studio held auditions in our school. When I learned about it, I joined, just to have an activity." He was nine years old and he was not yet so interested in dance at that time, he says. "I just tried it, and through time, I started to like it more and more."
"Once he was accepted and started training with our scholarship program, he immediately showed great potential also and good physique for classical dance so was also invited to be a Pacita Madrigal scholar under the Steps Foundation," Zobel-Elizalde shares.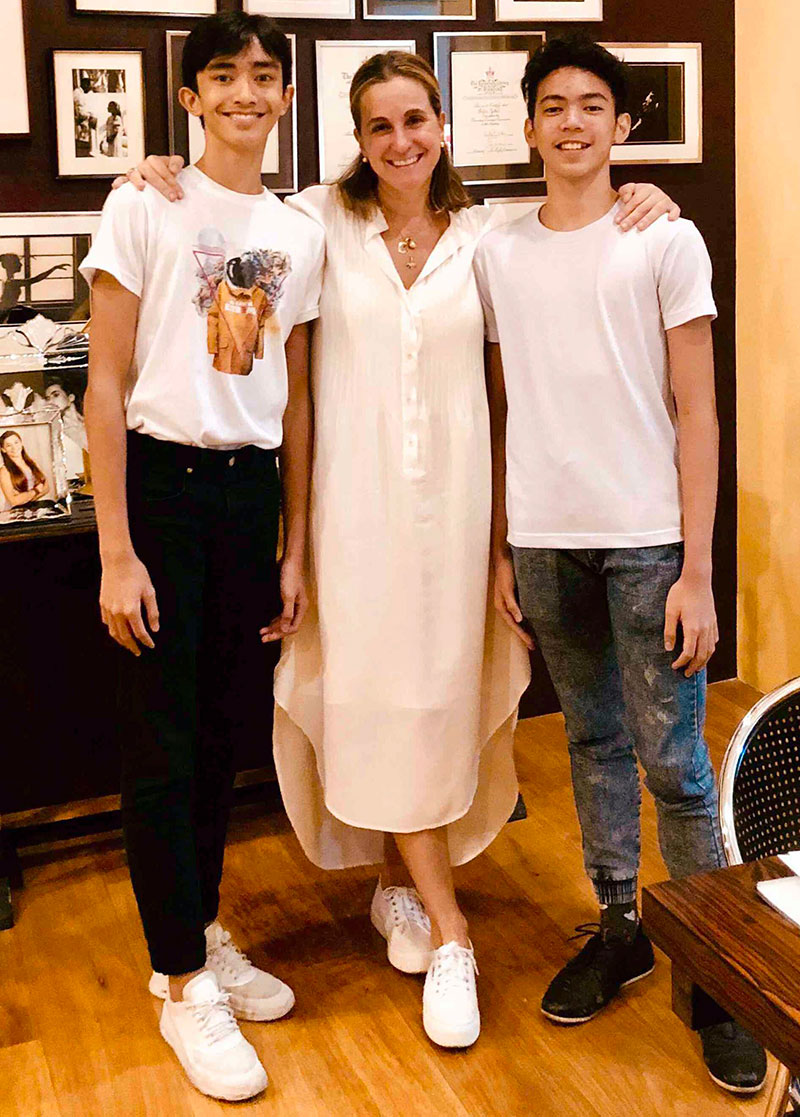 Vince and Elwince with mentor Sofia Zobel-Elizalde
Elwince likes male roles that call for bravura and playful technique, such as Don Quixote, and La Fille, while Vince prefers roles that are prince-like such as the Prince Variation in The Nutcracker. He finds the role of Bluebird in Sleeping Beauty most difficult.
At the Kaatsbaan Extreme Ballet summer intensive program, Vince and Elwince are currently training for six hours every day with some of the best teachers in the US. Then in September, they will start their year-long daily dance training (Monday to Saturday) from 1 to 6 p.m. at the ABT Jacqueline Kennedy Onassis School in New York.
"Vince and Elwince are the type of young men that any school would be lucky to enroll. They are gifted dancers with rigorous work ethics, they're fast and focused learners, and their sincerity and positive energy inspire all those around them," Sascha Radetsky notes. "They will train alongside students of exceptional ability, under some of the finest teachers in the world, including former ABT principals, Ethan Stiefel and Cynthia Harvey. The goal of both Kaatsbaan and the ABT JKO School is to produce technically and artistically proficient, unmannered dancers who excel in all forms of ballet movement."
"Life is full of amazing opportunities and surprises. But it comes with a lot of hard work and dedication," Zobel-Elizalde remarks. "We are all so proud of these two and wish them all the very best!"