Recovering Fil-Am history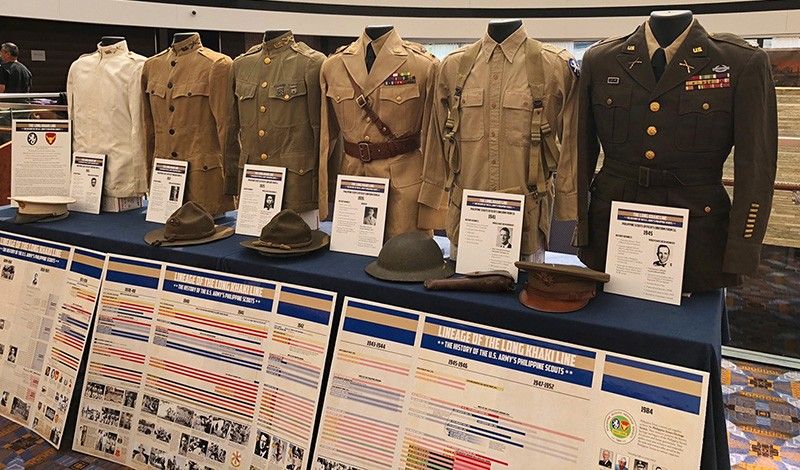 I was in Chicago two weeks ago to keynote the 17th Biennial Conference of the Filipino American National Historical Society (FANHS), and it was an opportunity not only to catch up with old friends from my time as a graduate student in the American Midwest but also, and more importantly, to have a sense of where the study of Filipino-American history is going.
With 33 chapters now spanning the US from Hawaii to the East Coast, FANHS has become one of the most visible and important Fil-Am organizations (we typically still hyphenate the term but many Filipino Americans no longer do), devoted to recovering, preserving, and promoting the history of Filipinos and their descendants all over that vast country.
It's a history that dates back to at least October 1587, when the Nuestra Señora de Buena Esperanza dropped anchor off what's now known as Morro Bay, midway between San Francisco and Los Angeles. On its crew were several luzones indios; today they would simply be called Filipinos. Some men went onshore, and one Filipino was killed by Indians.
Since then, over three million Filipinos have either made that journey, or were born in America to Filipino parents, and in each one of them is inscribed a history of struggle, adaptation, acceptance, resistance, and all degrees of complex responses in between. And as the Filipino population in America has expanded, so have Filipino communities, such as that seminal one that was started by runaway Filipino sailors in New Orleans in the 1760s, which grew into a "Manila Village" that was sadly wiped out by a hurricane in 1915.
I'd first heard about the Lousiana Pinoys from Jim and Isabel Kenny who produced a fascinating documentary about them in 1992 titled "Dancing the Shrimp" (a reference to the way Filipinos dried shrimp — and grew the shrimp industry — in Louisiana by stepping or dancing on them to music). In Chicago, I was happy to meet Marina Estrella Espina, a pioneering researcher, librarian, and author whose 1988 book Filipinos in Louisiana (New Orleans: AF LaBorde & Sons, 1988) laid much of the groundwork for further studies as the Kennys' and that of younger scholars like the poet Randy Gonzales, who also grew up in New Orleans but lived for many years in Dubai. Now in her 80s, Marina excited the audience by announcing that she had found proof that Filipinos had settled in Louisiana even earlier than previously thought, and that she was working on a book chronicling Filipino journeys around the world.
The Durian Collective's Lousiana mural
From Alameda, California and local historian and Boholano Bob Balandra came the story of the Bohol Circle, a club formed there in 1936 by 16 Filipino immigrants seeking and providing support for each other in a difficult time. Some later joined the 2nd Filipino Infantry Regiment, which fought in the Pacific. Bob and his compatriots are trying to get that historic club and its clubhouse recognized with an official street name.
Elsewhere, the 300 participants in the FANHS conference spoke on and listened to such topics as community-university partnerships in Alaska; Filipina-American marriages in the Philippine-American War; getting out the Fil-Am vote; the sakadas of Hawaii; Filipino nurses in Illinois; and decolonization and visual art. Film screenings by the noted filmmaker Nick Deocampo and the "Dreamland" team of Claire Miranda, Katrin Escay, and Moshe Ladanga complemented the lectures. Dr. Dorothy Cordova, one of the society's founders along with her late husband Fred, graced the event. I was particularly glad to meet old friends from the University of Michigan, Dr. Romy Aquino and his wife Necie, and from the University of Wisconsin-Milwaukee, Princess Emraida Kiram, whom I hadn't seen in years.
A special feature was the unveiling of a mural depicting the Louisiana experience, produced by the Durian Collective composed of artists Leonard Aguinaldo, Darby Alcoseba, Manny Garibay, Jun Impas, Otto Neri, Orley Ypon, and Art Zamora, who were assisted by Fil-Am cultural advocate Almi Astudillo-Gilles.
Over more than 30 years, FANHS has become a true community of shared personal, academic, and cultural interests, and has the potential to become a formidable force in American politics, especially at a time when immigration and human rights have become threatened once again by the new regime. But as with many communities, unity of vision and purpose is always a challenge, which was why this year's conference focused on the theme of "Community for Cohesion and Collaboration."
In my keynote, I suggested that "The only community that will last for our country and people will be one based on an appreciation and acceptance of a common stake in the Filipino future, based on truth, reason, and fairness or inclusivity.
"Under normal circumstances, you and I would not even think twice about this idea, which is almost a motherhood statement. But these are times in which truth, reason, and fairness seem to be in precariously short supply, and the notion of 'a common stake' an increasingly nebulous one.
"If we lack a sense of a common stake in a shared future, it may be because we lacked a sense of a common stake in the past. We like to think that we share a history, but the history of our poor is very different from that of our rich."
And so the conference went, looking back into our past for a glimpse of the future.
* * *
Email me at [email protected] and visit my blog at www.penmanila.ph.