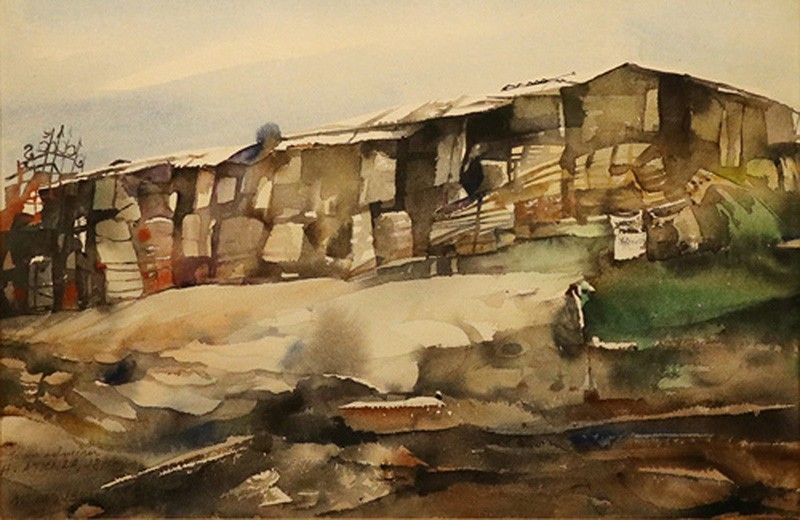 "Barong-Barong" by Vicente Manansala
León auction puts the spotlight on gilded lives
MANILA, Philippines — The collections of Manila's gilded lives — society swans and eminent scholars, diplomats and bon vivants, ballerinas and business tycoons — will be featured at the upcoming León Exchange online auction.
Gathered carefully over several lifetimes, the treasure trove includes not just paintings and sculpture, artists' limited-edition toys, but also divans and dining tables, beds and wardrobes, carpets and elaborate chandeliers, as well as silver, crystal, china and porcelain from several centuries.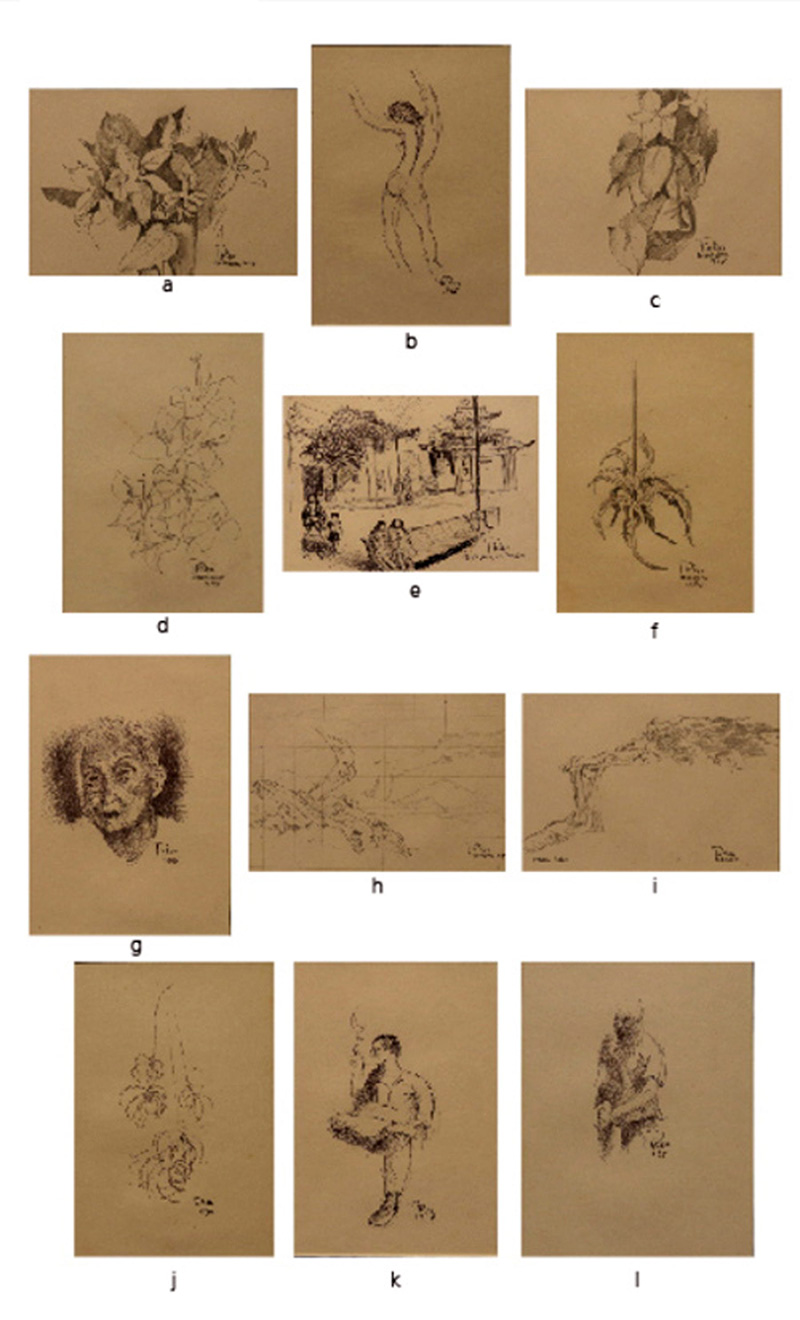 Works by Jose Pardo
The current frenetic online bidding for over 1,000 lots will culminate across two days, on Friday (July 27) and Saturday (July 28), beginning at 11 a.m. on each day.
Preview week begins today at the León Gallery Eurovilla I showrooms on Legazpi St. corner Rufino St., Legazpi Village, Makati.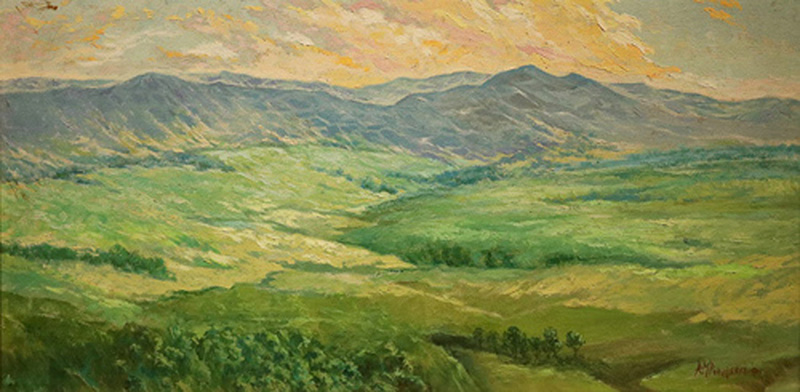 Untitled by Ricarte Puruganan
Day 1 will feature "The Collectors' Vault" with works by various members of the Thirteen Moderns including Vicente Manansala and Arturo Luz as well as Jose Pardo and Ricarte Purugganan. A Filipino pastoral, by Solomon Saprid from the Alejandro Roces collection, friend and patron to many modernists is a sprawling highlight. Saprid's "Jade Vendor," balancing two delicately wrought baskets, is a graceful piece.
Croatian drawings, Spanish paintings and Filipino antiques symbolize the cross-cultural marriage of danseuse Tita to the art historian Ante Radaic. Along with Ming plates and many rare books on European and Filipino culture, these are expected to attract lively interest.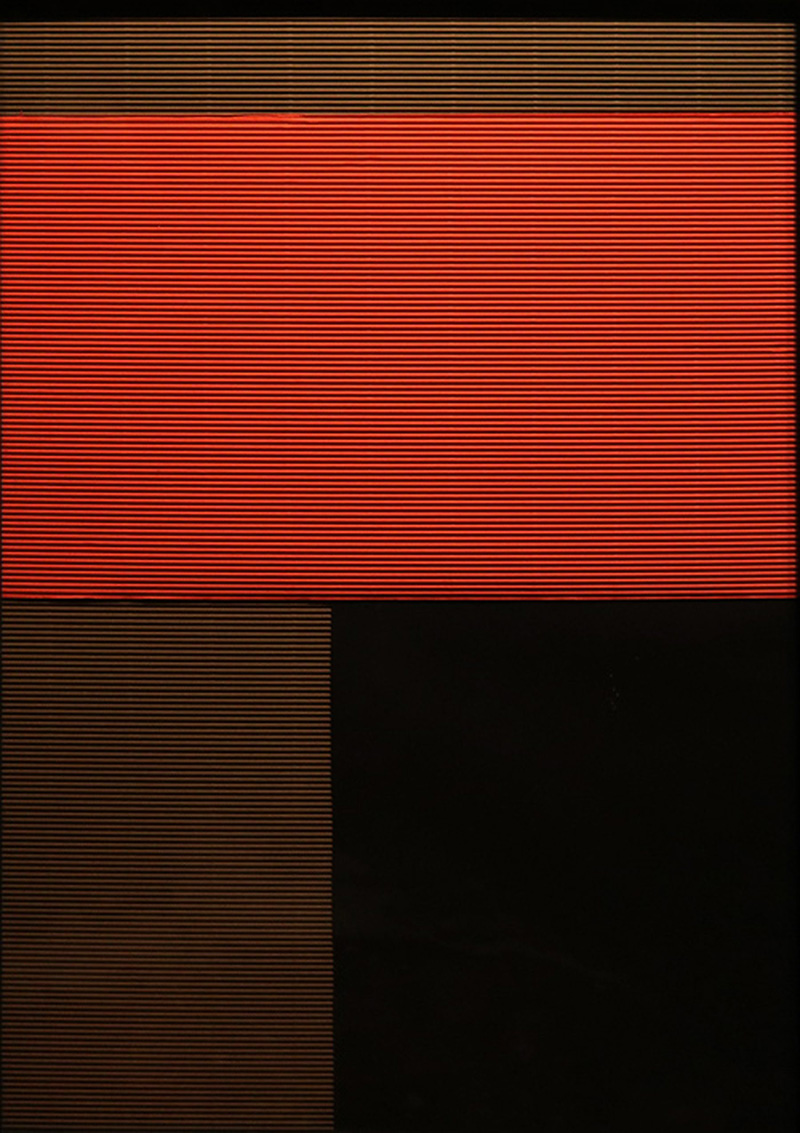 "Chroma 2" by Arturo Luz
Day 2, on the other hand, highlights "Heiresses Homes and Tables" with outstanding and sophisticated accoutrements that can easily create refined settings. Lacquered screens, side tables, and bureaus, some lavishly decorated with stone appliques; Edo-period screens, and American furniture from iconic style firms are just some of the collectibles.
Adding sparkle to León Exchange's idea of "L'Art de Vivre" (The Art of Living) are Georg Jensen silverware, Hermes ashtrays from the "Hunting Dog" series, sterling-silver tureens and coffee services, delicate tea-sets, Italian glassware and candy dishes are other must-haves.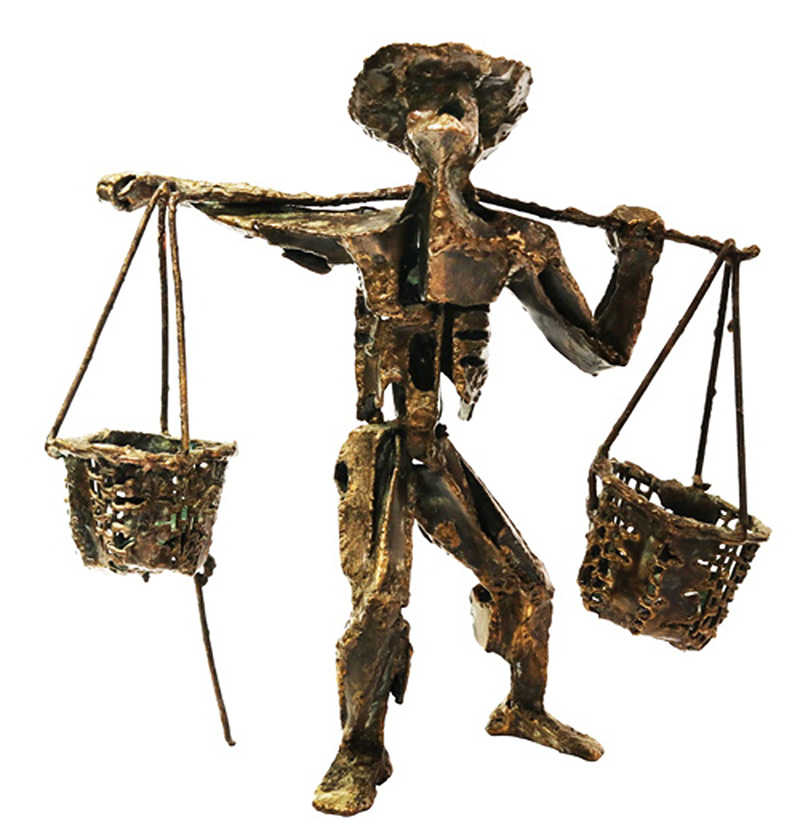 "Jade Vendor" by Solomon Saprid
Several century-old maps of the Philippines are also a different facet of the online auction.
A special section on both days features "Found Objects," including assorted finds consisting of prints, sketches and cartoons, endearing landscapes and portraits.
New as well as seasoned collectors may bid now at leonexchange.com without having to leave their armchairs or chaise-lounges.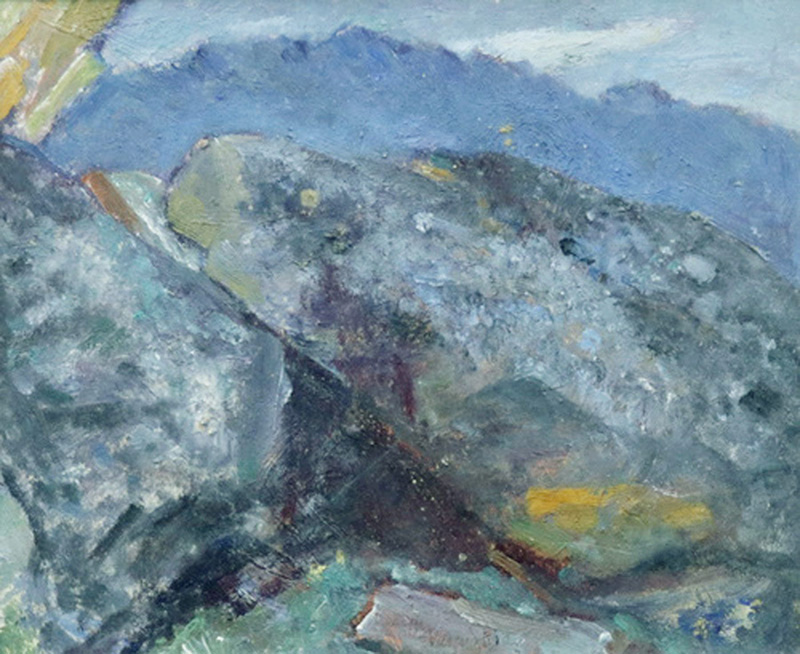 "Blue Landscape" by Daniel Vasquez Diaz, a renowned Spanish artist with works at the Museum of the Reina Sophia in Madrid
* * *
For information, visit https://leon-gallery.com.