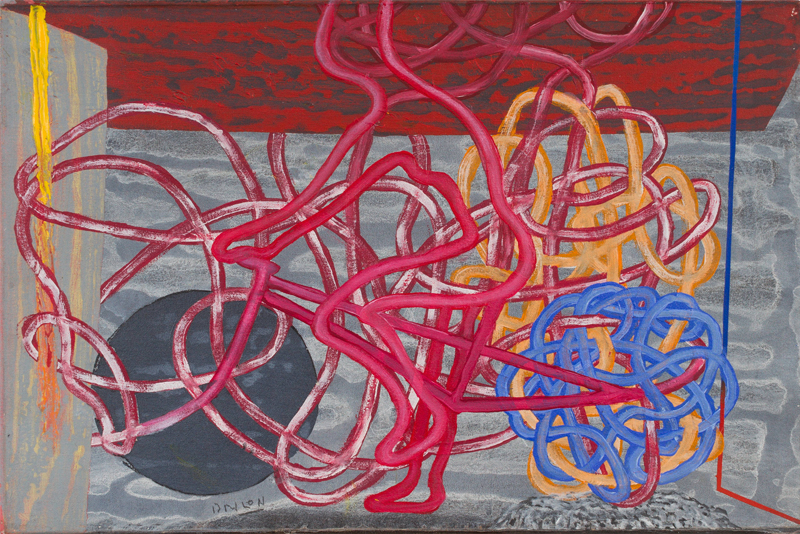 Rock Drilon's "Bicycle Series 6," 2017, mixed media
Finding balance and movement in Rock Drilon's 'Bicycle Series'
MANILA, Philippines — As a young boy, artist Rock Drilon was once given a brand-new bicycle in exchange for a comic book that he sketched. Since then, there was no turning back: riding a bicycle and creating art have become life passions that molded his character.
In Manila where he lived for 40 years, Drilon is perhaps best known for his abstractions. But in 2012, he returned to settle in Iloilo where he eventually set up his art studio in his hometown Dumangas, a bucolic coastal town near Iloilo City.
There, Rock has become a familiar figure on his bicycle and would often be seen hanging out in a local café. Drilon has become a strong advocate of biking and one of the catalysts for making Iloilo City a bike-able city — giving way to the creation of bike lanes, encouraging people to bike more and be less dependent on cars.
Rock Drilon's "Bicycle Series" is on view until Feb. 9 at FitStop, a bike café and alternative art space in Iloilo City.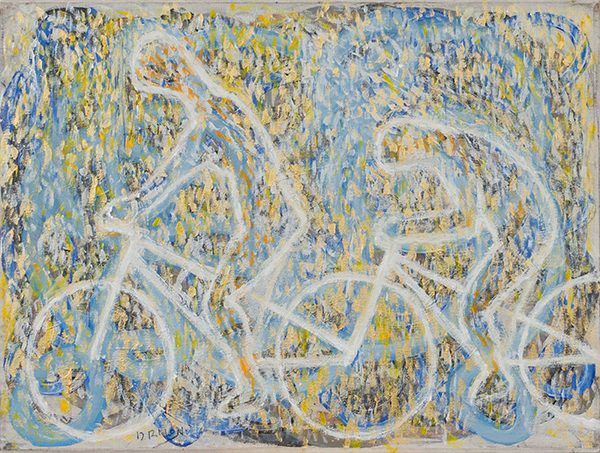 "Bicycle Series 3"

Each of the 10 paintings in the series depicts a bicycle as a central figure. Drilon derives certain elements from his previous works into this series that form an organic whole. His tubular, intestinal strokes reminiscent of his abstract works are now purposeful and take more form in wheels and chains. The mound of undulating curves that has become his artistic imprint is still juxtaposed with bold lines that form bicycle frames, creating a visual tension of solidity and fluidity, absoluteness and ambiguity. The solid lines of his figures in the series are more defined than the rough and jagged strokes of his charcoal figures in his nude drawings.
Most figures have become dynamic, creating more deliberate movements rather than automatisms.
There is a resolute quality from the artist's "Jeepney Series" that is manifested in "Bicycle Series" — grit and determination that reflect the artist's celebration of the past and revelry of the present. He describes the method of painting the series as effortless that just paints itself: automatic and with terrifying insistence. Beyond the bicycle and its rider, one can attempt to extract hidden nuances and implied themes in the series: existential angst, political lamentation or social disintegration.
This series not only evokes the senses, but it also provokes one's soul. Whether on a flat surface, on an inclined plane or a downward slope, every cyclist or one who has ever ridden a bicycle is familiar with the jolt of adrenaline or the gush of endorphins that linger even after one gets off his bicycle.