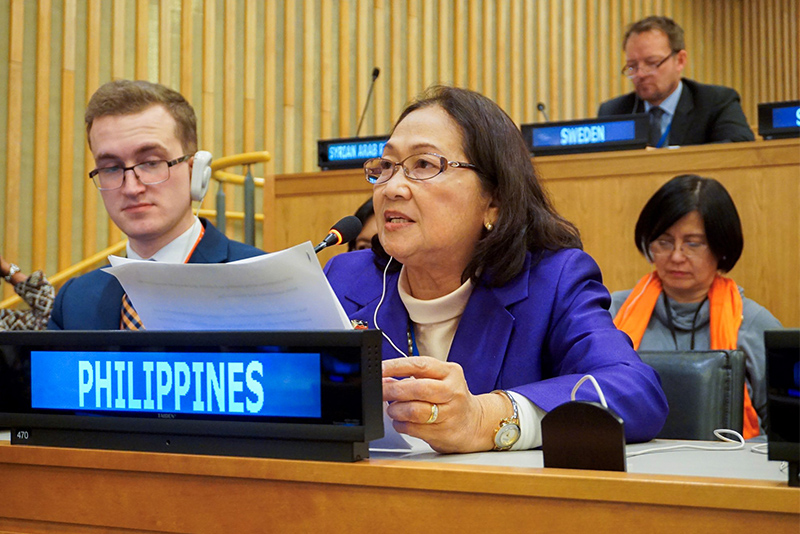 Championing women empowerment: The United Nations Commission on the Status of Women (UNCSW) recently concluded its 61st session at the UN Headquarters in New York City. Coca-Cola Philippines/Released
(philstar.com) - June 13, 2017 - 10:03am
MANILA, Philippines— Even before the Department of Tourism (DOT) launched a tourism campaign video promoting that "life feels better when with Filipinos," the hospitality and kindness of Filipinos have always been prominent globally.
These are the citizens who are noted for flashing bright smiles and waves despite facing crises in the country. Filipinos, just like how they are depicted in the DOT promotional video, know how to cultivate kindness in all actions possible—may it be by touch, by taste, or even by hearing.
The following are ways on how Filipinos bring out happiness and unity amid diversity.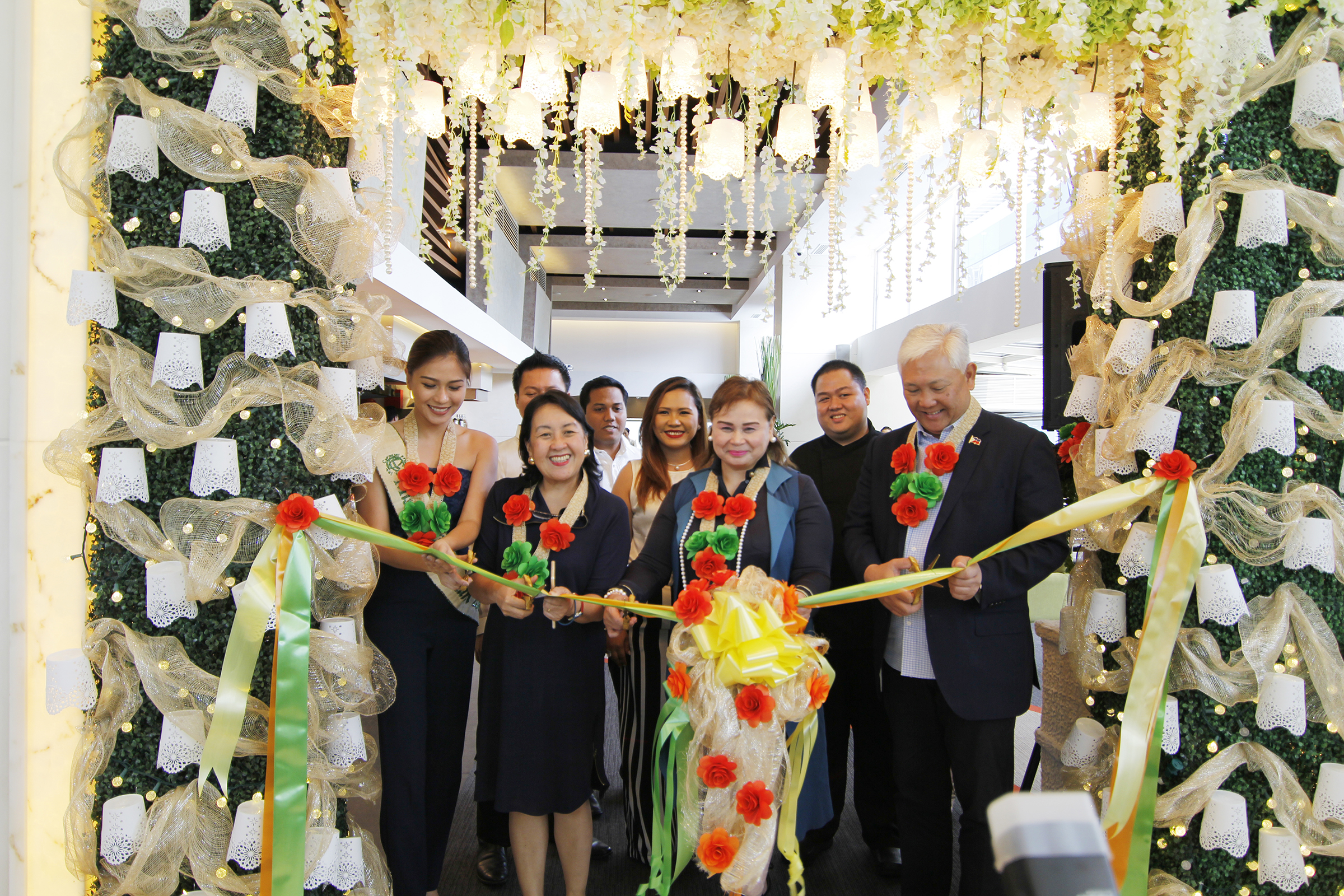 F1 Hotel Manila's "LuzViMinda 5: Gastronomical Fusion" opening
1. Promoting local cuisine
To further honor and uplift the Filipino cuisine, try visiting Filipino food feasts such as the F1 Hotel Manila's "LuzViMinda 5: Gastronomical Fusion."
The food feast, running until June 30, showcases Filipino dishes with a twist of today's modern culinary artistry within thetraditional essence of classical cuisine. Taste these sumptuous dishes for only P1,699 at F1 Hotel Manila.
Aside from restaurants and food feasts, Filipinos are also known for being active participants in culinary competitions.
As such, Unilever Food Solutions (UFS) Philippines launched "FunlasangPinoy," a culinary competition where chefs and cooks are given the opportunity to innovate classic recipes with a creative twist.
"By initiating this endeavor, we hope to put the limelight back to Filipino cuisine and re-ignite the love of our fellowmen for our own local dishes," said James Benedict Carreon, managing director of UFS Philippines.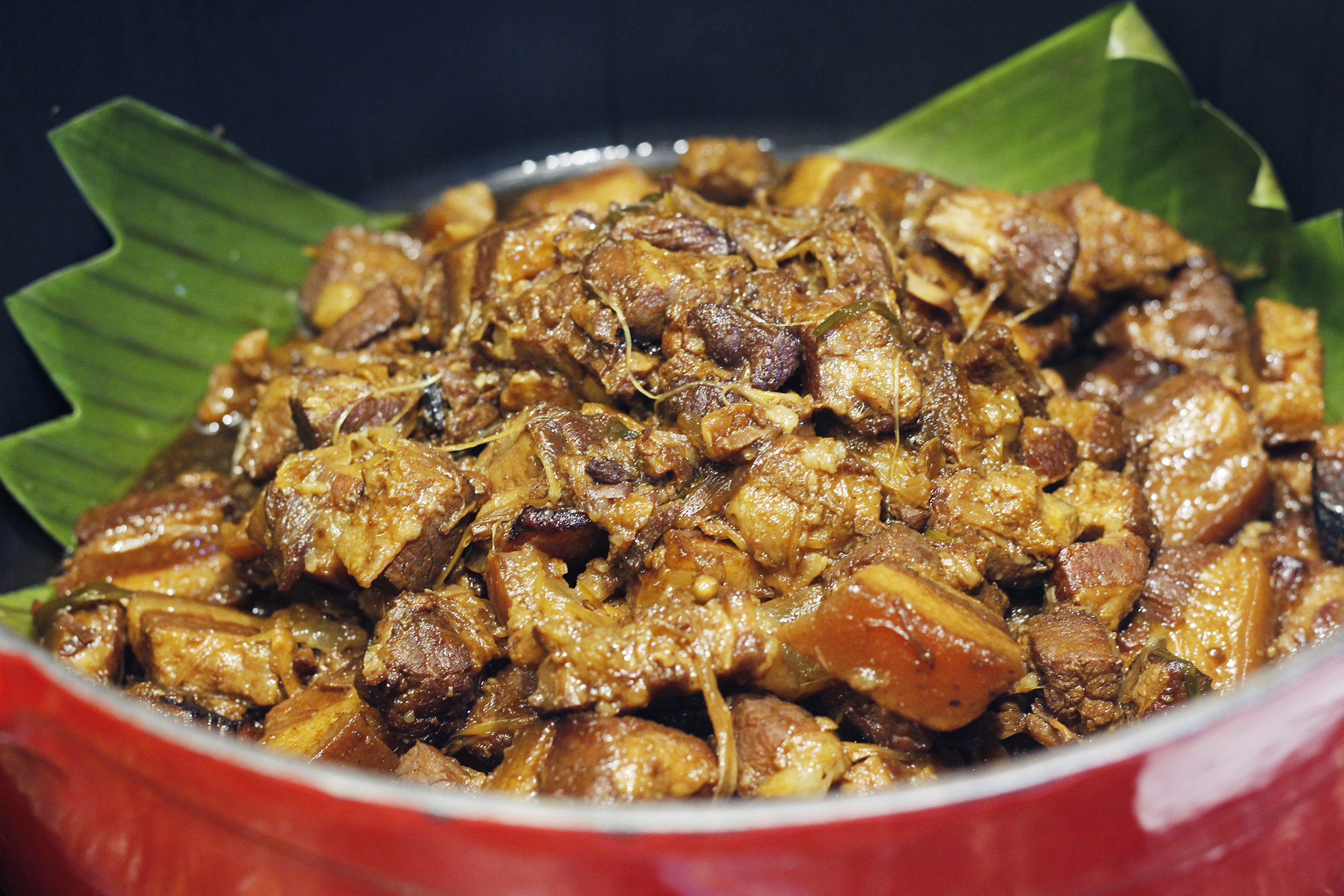 F1 Hotel Manila's "LuzViMinda 5: Gastronomical Fusion"
2. Volunteering in community organizations
Strengthen awareness on social issues by partnering with community organizations.
This does not only help improve the lives of Filipinos and are keys to success but also ensure that its associates realize the value they can bring to a community and to their workplace. Having sustainable partnerships can benefit the citizens and generate commitment for upcoming activities.
To start with this culture of volunteerism,join community partnerships such as those hosted by Capital One Philippines Support Services Corp., a Muntinlupa-based global in-house contact center of financial holding company Capital One Financial Corporation.
Capital One Philippines has been initiating immersions, meal-packing activities and a road show showcasing their partnership with Tuloy Foundation, Alabang Elementary School, Haven for Children, Planet Water Foundation, Rise Against Hunger (formerly known as Stop Hunger Now), and Don Bosco Calauan.
Their latest activity, a meal-packing event in partnership with Rise Against Hunger, sent 14,000 meals to families in Don Bosco Calauan in Laguna.
"Volunteerism is part of the fabric of Capital One," general manager Pete Hayden said. "When an employee is involved, they become more passionate about their work, more excited to pitch in, and ultimately, more inspired to perform their best because they know how valuable they can be in making a difference."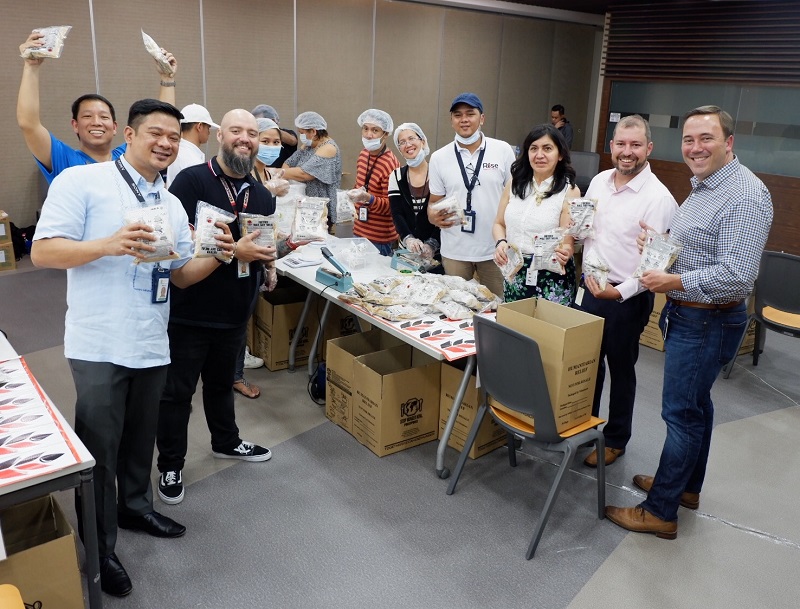 Capital One Philippines
3. Helping educate the poor
After facing several calamities in the previous years, there are some places in the Philippines that need reconstruction and support in development. One of the aspects of this development is rebuilding education-related projects such us working for underdeveloped communities and providing scholarships.
A way to help educate the poor is to engage in projects that are able to donate and grant scholarships to every child in need, not only those who dropped out of school. San Miguel Foundation is a company that spearheads one of the biggest scholarship programs for Grade One to Senior High School student-beneficiaries of Hope for Change from Smokey Mountain.
In celebration of its 45th founding anniversary, San Miguel Foundation has long been a strong advocate of education. It has spent nearly P200 million in recent years alone for education-related projects.
This year, in partnership with the Miss Universe organization, San Miguel Foundation will host a group of Miss Universe national titleholders who competed in the recent Miss Universe pageant to work and make a positive impact in the country.
4. Supporting local products
What better way to pay forward the kindness of Filipinos than by supporting their local products?
The Philippines has a wide diversity of agricultural products. As a tropical country, it has organic, artisanal, natural and indigenous products that bring richness and diversity to the country.
When these products are continually supported, consumers exemplify the hardworking qualities of agricultural workers and entrepreneurs. To support the diversity in the country's rich agricultural produce, attend agricultural-food fairs such as the upcoming Philippine Harvest at Central Square.
For its 5th year, Philippine Harvest at Central Square invites over 40 exhibitors to display agricultural products which include organic meat and vegetables, local chocolates and coffee, dried fish, and fresh local fruits.
The exhibit will run from June 16 to 18 at Central Square, Bonifacio High Street Central in Taguig.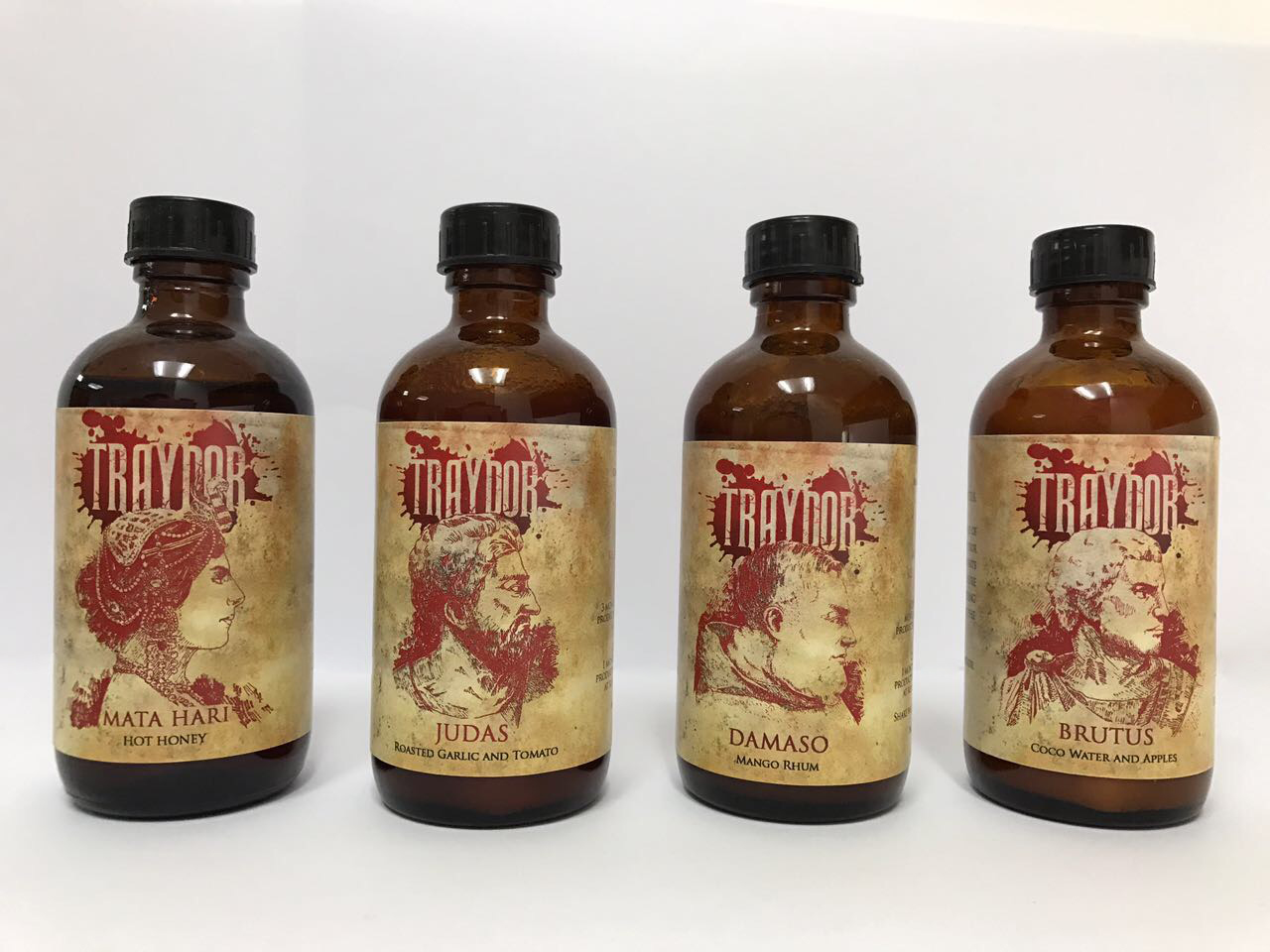 Philippine Harvest at Central Square
5. Engaging in the arts
Aside from supporting local products, it is also important to recognize the artistic prowess of Filipinos.
To engage in the arts does not necessarily mean to create art on your own. Showing appreciation for the artistic excellence of Filipinos is enough to portray love and respect for the country.
The best place for art and culture appreciation is none other than the Cultural Center of the Philippines (CCP). Recently, CCP launched "Art in the Workplace," a project that showcased the artistic excellence of working Filipino artists from different communities. The outreach program aimed to bring the arts closer to government workers, farmers, senior citizens and women.
Together with Bayanihan Philippine National Folk Dance Company, Philippine Ballet Theater, UST Symphony Orchestraand Ballet Philippines, CCP visited four local communities to perform and discuss the insights about the performance and its social relevance.
The arts can also be a platform for change. To highlight the urgent need to protect the Philippine oceans, ComCo Southeast Asia and WWF-Philippines featured underwater photos by multi-awarded photographers Anna Varona and Danny Ocampo in "Rule of 2/3s," a photo exhibit last June 8.
Along with the celebration of World Oceans Day, the exhibit displayed an array of photos depicting the beauty of Marine Protected Areas such as Apo Island in Negros Oriental, Cagayancillo and Tubbataha in Palawan, and Tañon Strait in the Visayas.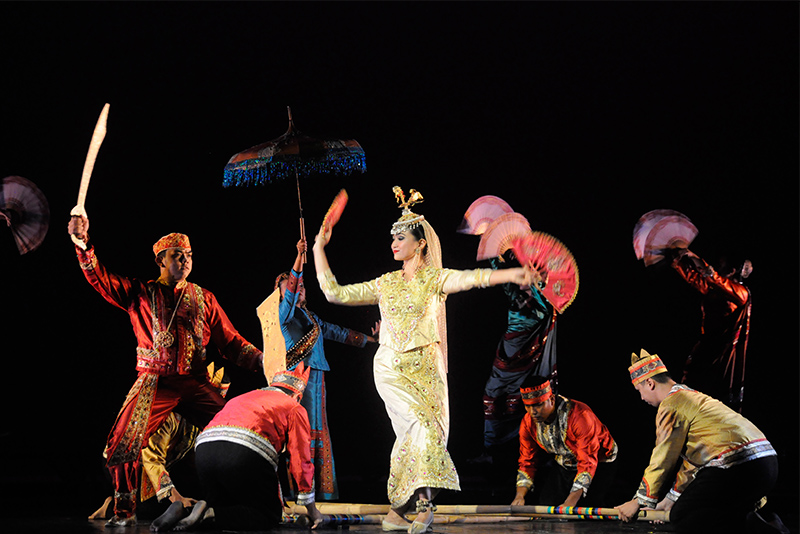 CCP launched "Art in the Workplace," a project that showcased the artistic excellence of working Filipino artists from different communities.
6. Collaborating with immersion programs
Spread kindness through seeing people from affected communities up close. Immersion programs are effective in finding unity amid diversity. It requires its participants to collaborate and engage in learning about their cultural differences with an open mind.
Recently, McDonald's renewed its partnership with the Batangas Division of the Department of Education to expose Senior High School students to the actual workplace setting related to their field of specialization.
With the Work Immersion Program part of the K-12 Curriculum, industry experts and experienced employees such as the McDonald's restaurant team members train students to attain practical skills, and apply principles and theories taught in the classroom.
"It is our hope that through this program, students will not only learn valuable technical skills and expertise, but also take heart the values of hard work, responsibility, and team work—all of which McDonald's champions and espouses in all its employees," said Chona L. Torre, McDonald's Philippines Vice President for Human Capital Group.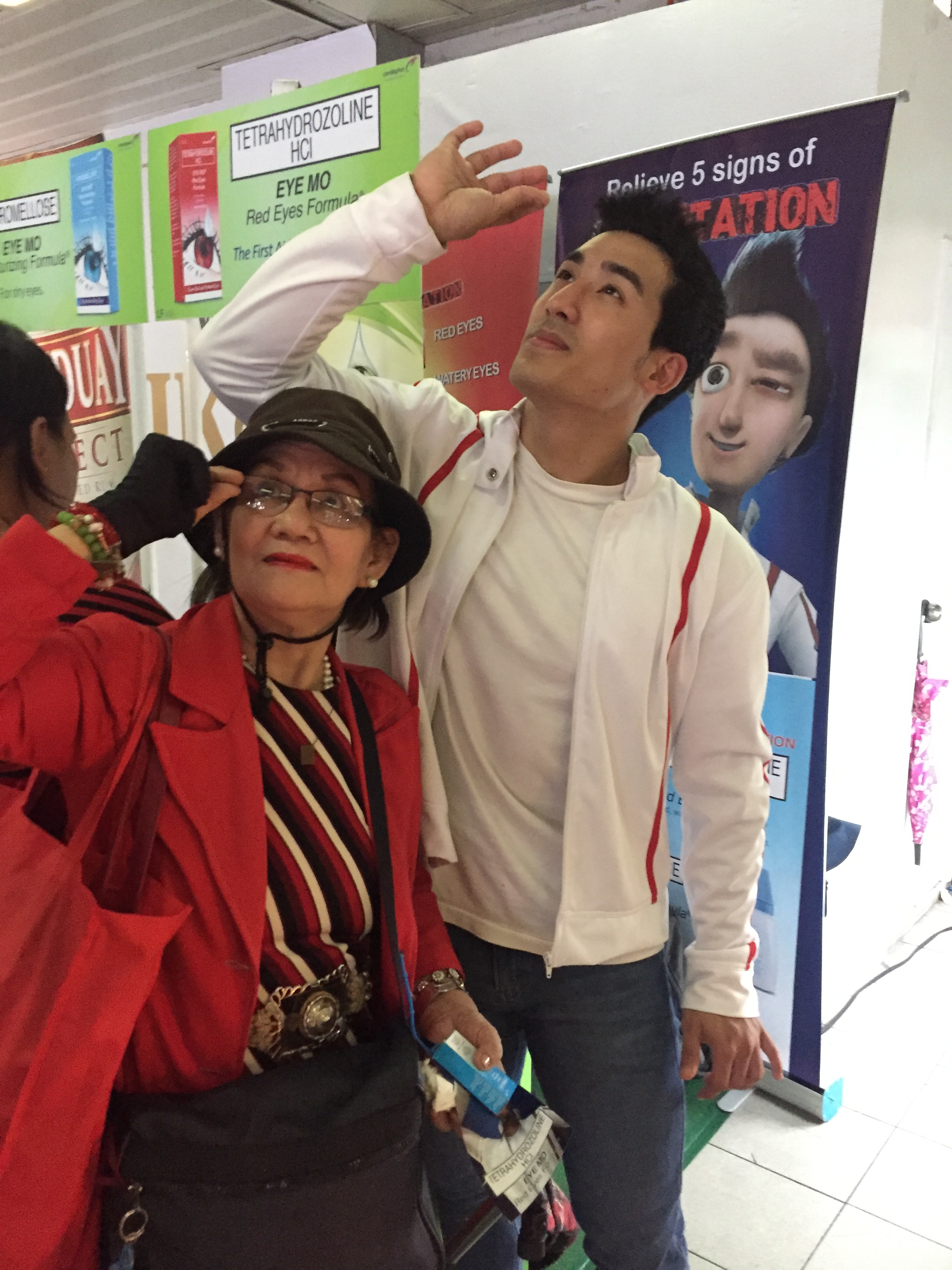 Titled "Eyes Mo, Care Mo," the advocacy encourages groups and organizations from all sectors of society to come together.
7. Raising healthcare awareness
Do not forget about taking care of yourself in the midst of helping. Strengthen yourself too in being aware and properly educated on eye health, healthy vision and eye care.
In line with the previous National Eye Care Awareness Month celebration, volunteers reached out to more people to inform them the importance of eye care. Titled "Eyes Mo, Care Mo," the advocacy encourages groups and organizations from all sectors of society to come together.
It is important to engage in activities that promote health because its participants are not only educating others; they also get the chance to educate themselves.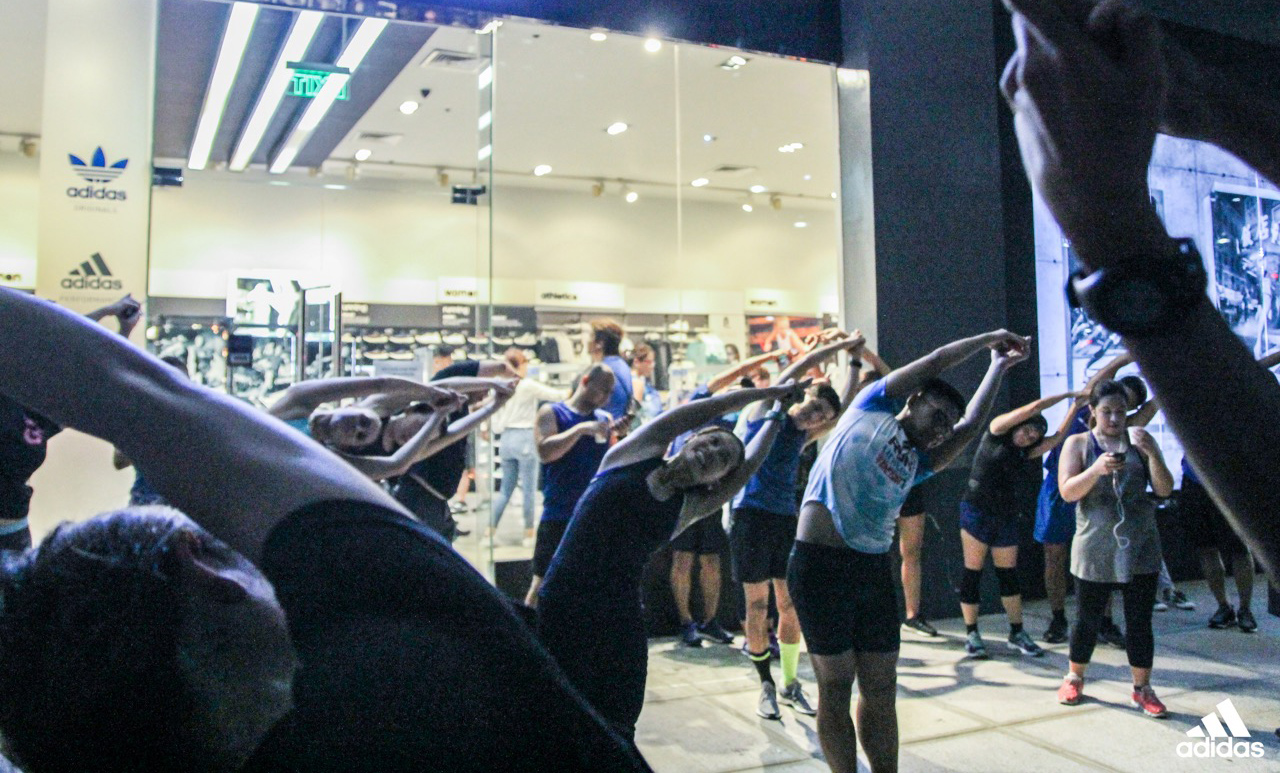 Adidas x Parley Run for the Oceans
8. Using sports to create positive impact
Adidas and Parley for the Oceans announced their first global initiative with the launch of Adidas x Parley Run for the Oceans, a global celebration that took place during World Oceans Day week (June 5th-11th).
Adidas, Parley for the Oceans and Runtastic have come together, harnessing the power of sport as a catalyst to inspire positive action, and motivate people to get behind the cause, with each step spreading awareness of the threat plastic pollution poses to the oceans. adidas x Parley Run for the Oceans enables all athletes to unite through running and become part of the clean oceans movement that can make a difference in everyone's lives, by taking part in a series of inspiring physical, digital and audio runs.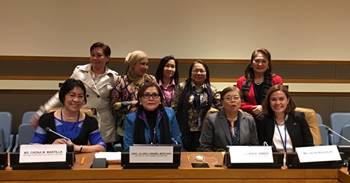 The United Nations Commission on the Status of Women (UNCSW) recently concluded its 61st session at the UN Headquarters in New York City.
9. Championing women empowerment
The United Nations Commission on the Status of Women (UNCSW) recently concluded its 61st session at the UN Headquarters in New York City.
A local delegation to the UNCSW session was led by officials of the Philippine Commission on Women; the Department of Labor and Employment (DOLE); the Department of Social Welfare and Development (DSWD); the Department of Foreign Affairs (DFA); and Coca-Cola Philippines.
During the two-week forum, a parallel event session entitled "Here4Her: Making Reintegration Work for Filipino Women Migrant Workers" featured the partnership of Coca-Cola Philippines and DOLE under the Women Entrepreneurs Reintegrated and Economically Active at Home (WOMEN REACH) program.
Through the panel discussion, Coca-Cola and DOLE were able to share the journey and accomplishments of the Women Reach program during its first year of implementation.
"The Women Reach program partnership was conceptualized to help facilitate women economic empowerment and the effective reintegration of returning women overseas Filipino workers (OFWs) by providing them access to livelihood programs, building their entrepreneurship know-how and connecting them to resources that will help them establish their own small enterprises," shared Gilda Custodio-Maquilan, Coca-Cola Philippines Sustainability and 5by20 Lead.
The UNCSW panel discussion served as a platform for the sharing and exchanging of ideas and experiences both from the panel speakers as well as the audience in the constantly evolving world of work for women overseas workers.