Likhang Habi Market Fair: Reviving cotton industry's lost glory
September 16, 2016 | 1:40pm
MANILA, Philippines — Traditional Philippine weaves will once again shine light at the remarkable development of locally woven products and their growing ability to survive and thrive in the market in the upcoming Habi Market Fair happening this October 14 to 16 at the Glorietta Activity Center.
Now on its sixth season, Habi, a Philippine Textile Council formed in 2009, aims to support a return to various indigenous fabrics such as pure cotton in weaving. It encourages the planting of cotton in order to provide weavers the material to create masterpieces in this and many other natural fibers to help bring Philippine textiles into global view.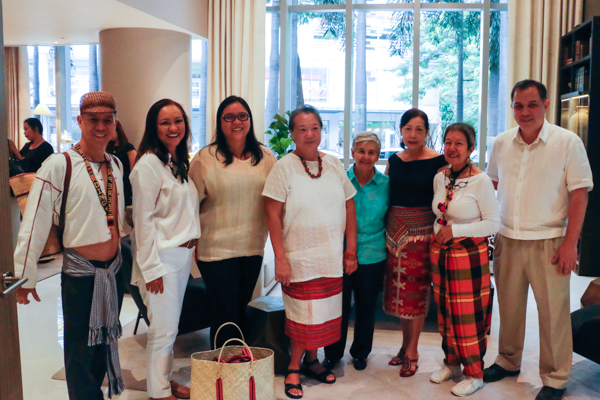 Some of the members of Habi, the Philippine Textile Council formed in 2009.
READ: Likhang Habi Market Fair breathes life into hand-woven traditional textiles
Saving cotton
Philippine cotton, highly comparable to Egyptian cotton became a major feature of the Philippine economy during the early days. It was traded for porcelain jars from Chinese merchants and was exported to the old world in the Spanish galleons. Unfortunately, the Philippines cotton industry has not been sustained nor developed.
Since the arrival of cheap, factory-manufactured textile in the country, the Philippines cotton industry has been enduring a major setback. And with only few surviving cotton farms in the Philippines, its cultivation and use has almost died out in the country.
According to Habi Chair, Maribel Ongpin, people's lack of interest in tradition is killing the cotton industry and the whole indigenous fabrics industry.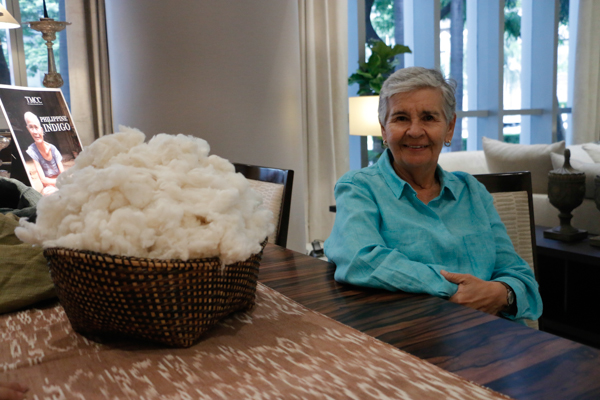 Maribel Ongpin at the press preview of the Habi Market Fair 2016. Philstar.com/Efigenio Toledo IV
"You know we have cotton here, and it is endemic, people just need to be aware of it and appreciate it. Cotton seeds are an indispensable part of native rituals and lore. But aside from being a large part of the indigenous people's culture, a great number of Filipino farmers and weavers also depend on it for their living," Ongpin said in an interview at the press preview of the Habi Market Fair.
Habi has partnered with Nooks Manufacturing International Corp. for a pet project to raise awareness on cotton among people.
"What we do is we work with Habi and they do all the funding. Through trainings, we hope to inform the young people that cotton weaving is actually fun to do and for families, we want to inform them that it can be an easy means of livelihood," Emi Daniel, GM of Nooks Manufacturing International Corp., explained.
Daniel added that last year, 10 women from Iloilo had undergone cotton weaving training under their helm. Aside from teaching about the value of the cotton industry, they were taught to clean and spin the cotton by using the materials provided for them.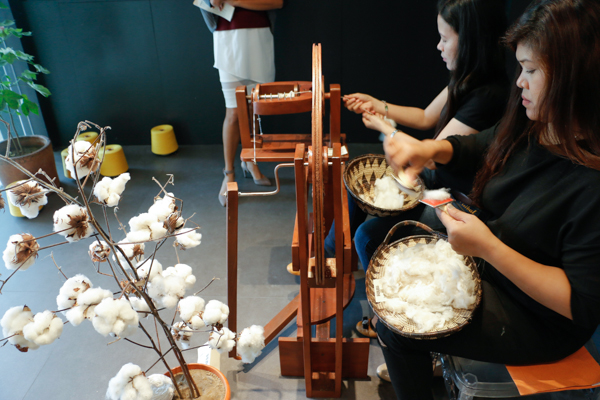 A pet project of Habi is to support the return to pure cotton weaving. Philstar.com/Efigenio Toledo IV
Through the annual Habi Market Fair, an activity that promotes and develops hand-woven traditional textiles, Habi hopes the Philippines indigenous fabrics industry will get its revival it deserves.
Serving indigenous women
Aside from developing and marketing the unique and varied indigenous fabrics, Habi also links weavers with institutions that can provide technical support for their welfare and the preservation of their culture.
Irene Bawer-Bimuyag, a weaver at the Mabilong Weaving Village in Kalinga, Cordillera region is just one of the weavers who was assisted by Habi. The village of Mabilong is one of the few community that has preserved this traditional art as their source of income, livelihood and employment.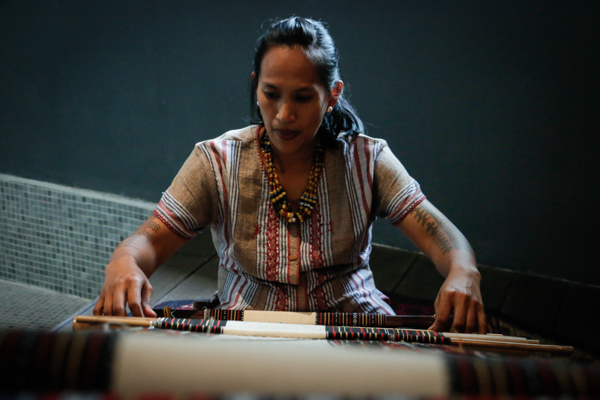 Irene Bawer-Bimuyag, a Mabilong weaver recreating a traditional fabric design. Philstar.com/Efigenio Toledo IV
"Grade three pa lang ako tinuruan na ako ng nanay ko mag-weave. So mga 30 years na. My ancestors are doing weavings at pinasa nila sa akin 'yun. Lahat kami na babae sa village sa Mabilong, sa village namin marunong kami," she said.
Promoting tradition and innovation
Think inabel from northern Luzon, silk from Negros, the Cordillera fabrics of Sagada, Banawe, Kalinga, piña from Aklan and Palawan, plus the colorful weaves from all over Mindanao.
Habi, through the Philippine Textile Research Institute has helped a number of weavers and textile industry partners create special threads by blending and experimenting with the materials --- combining pineapple with silk, and cotton with pineapple and mixing cotton with materials such as bagasse, a fibrous by-product of the sugar industry. These efforts open niches for local weavers in global fashion trends.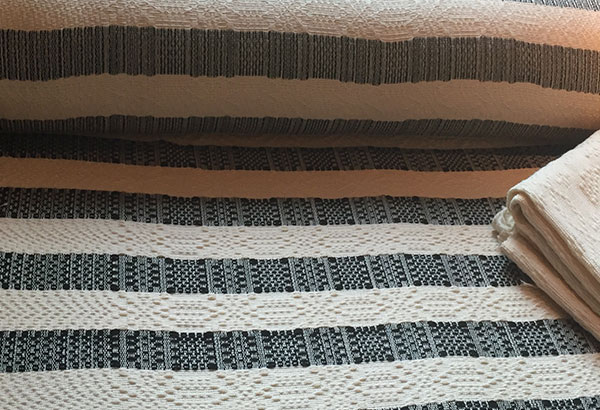 Textile made from a cotton crop financed by Habi.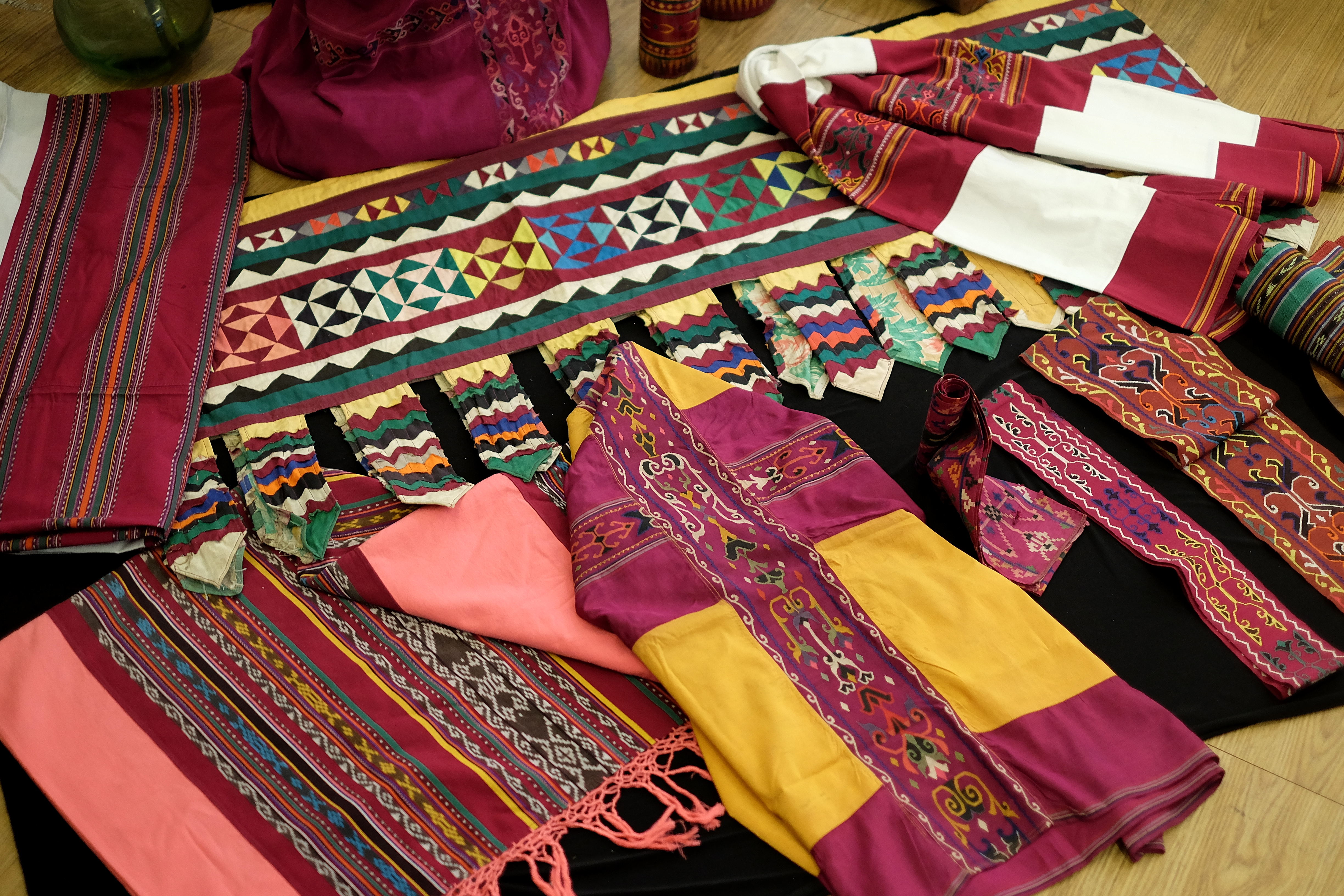 Balud crafts at Habi Market Fair.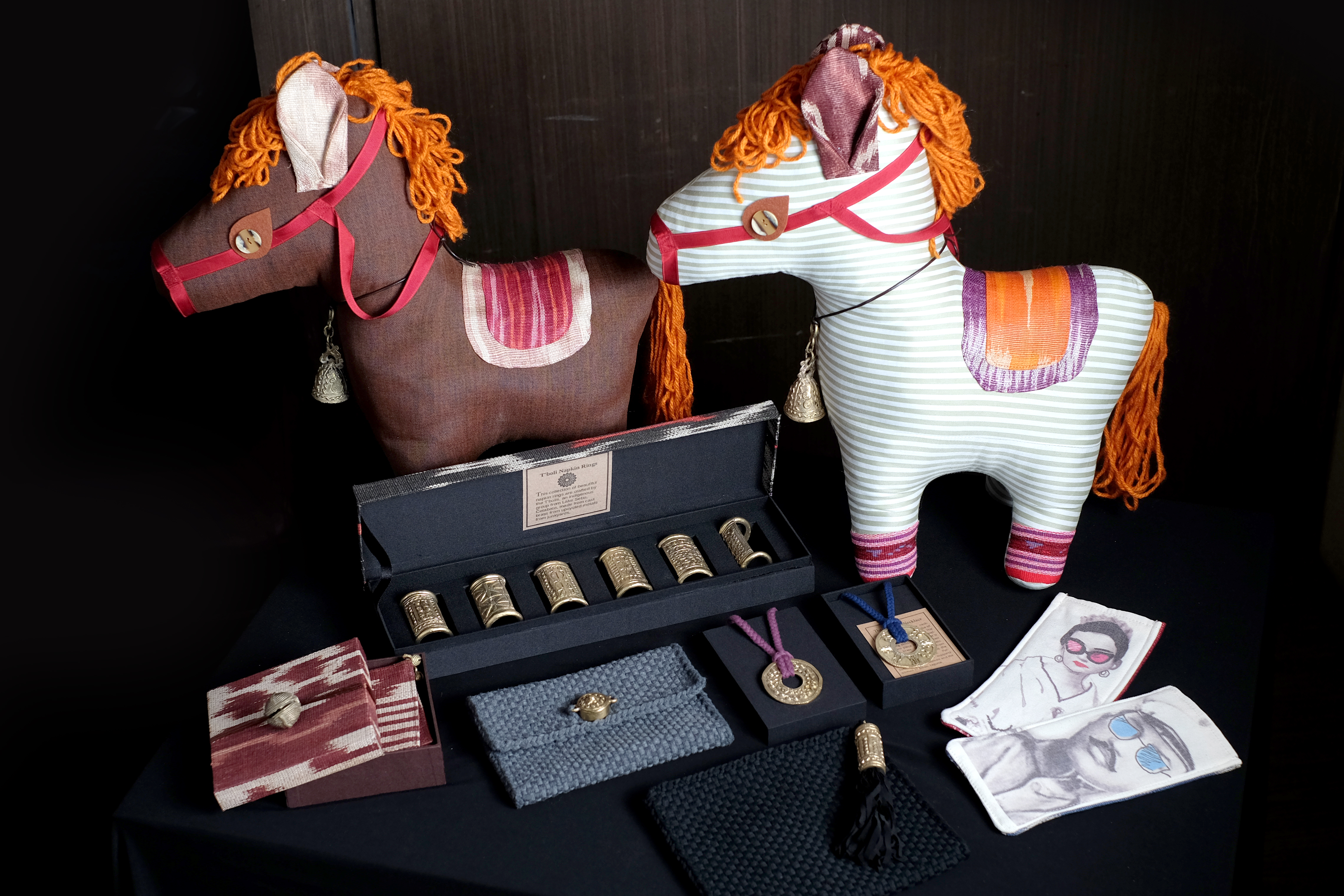 Gifts and Graces crafts at Habi Market Fair.
In the annual Habi Market Fair in Makati at the Glorietta Activity Center, buyers are introduced to a wide range of woven products while weavers and vendors exchange ideas on the marketing, creative design and modern use of the fabrics with traders, designers and other interested parties.
Entrepreneurship comes to the fore as weavers from all over the country are exposed to current trends and tastes; and are encouraged to upgrade, update and refine their products.
The 2016 Habi Market Fair will be held on October 14 to 16 at the Glorietta Activity Center, Glorietta 2, Makati City