8 real-life love stories that prove #MayForever
(Philstar.com) - August 3, 2016 - 4:53pm
MANILA, Philippines – With all the #hugot and feels everyone is sharing on social media, in movies, television and music, is there really a chance for true love to prevail?
The real-life love stories below might have the answer to that question.
1. Attraction from within
Allan and I met at church as we were both choir members. We fell in love with each other at first sight. Allan's dedication to serving God has really captured me. Meanwhile, he got attracted to me because of my being caring towards the other members of the choir.
Not too long after we met, we officially got into a love relationship with each other. We've been married through a civil wedding, but recently, we strengthened our vows before the altar as a mark of our lasting love for each other.
--Rixie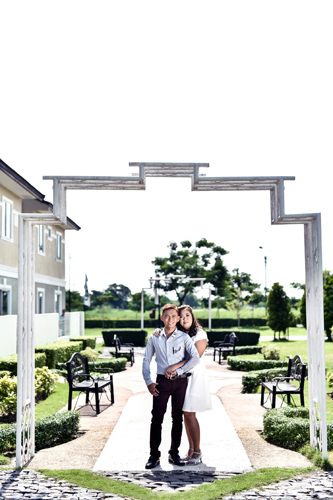 Allan and Rixie
2. Forgiven
Jose Paolo and I had been together for quite some time when he had a relationship with someone I knew. After much heartache, I broke up with him.
After a year, he started reaching out to me through several text messages and phone calls, saying he wanted to get things right with me and that he and his girlfriend had broken up already. Sabi ko naman, ano naman sa akin kung wala na kayo?
I was just ignoring him until he pleaded to see me in person so he could explain himself. I gave him a chance and I felt that he was really sincere.
I have now forgiven him. I'm praying this experience will strengthen our relationship. We got married recently.
--Wendilyn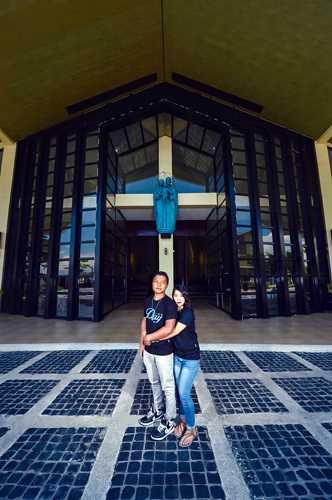 Jose Paolo and Wendilyn at The Church of the Holy Family
3. 'Age doesn't matter; haters don't matter.'
Naiilang ako sa tuwing magkasama kami kasi malayo ang agwat namin sa isa't isa. We're 12 years apart. People were saying all sorts of things against our age gap. I tried not to listen to them and just held on to the love that Jone and I have. Age doesn't matter; haters don't matter. What matters most is that we love each other.
After two years of dating, we decided to move in together. We were blessed with a daughter after three years.
This year, we got married, proving to the world that age gap is not a hurdle to a successful relationship.
--Jocelyn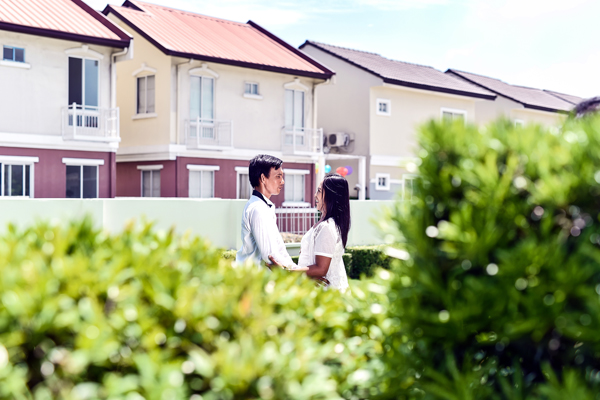 Jone and Jocelyn at Lancaster New City Margaret house model
4. Never too late for a real wedding
Jason and I were just being teased with each other until we started dating and got serious about our relationship. But we also went through difficulties like enduring unkind treatment from the people around us.
We were married through a civil wedding 12 years ago, but we wanted to recite our vows again before God as a declaration that we've surpassed the difficulties we've been through and to thank Him for blessing us with three children. We're very happy we were able to do that this year.
--Cherrylyn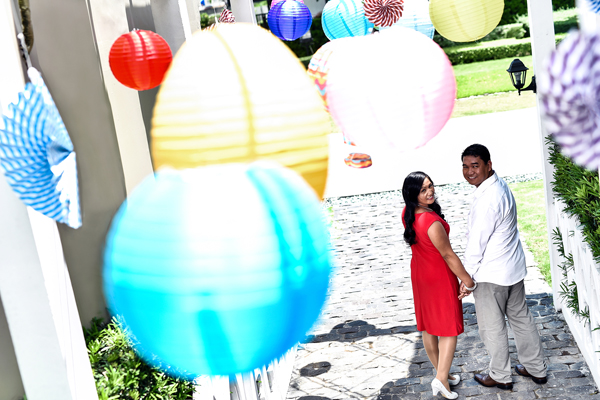 Jason and Cherrylyn at a dressed-up family courtyard at Lancaster New City
5. A student and a teacher
My relationship with my former teacher began after my high school graduation. We are nine years apart. We were keeping the relationship a secret at first but my parents eventually accepted our relationship when they found out.
The people around us said a lot of things against us but we proved together that I would finish college and that our relationship will last.
We've been together for six years now, and we're happy and our relationship is strong. We're ready to take on bigger challenges in life as a married couple.
--Ariane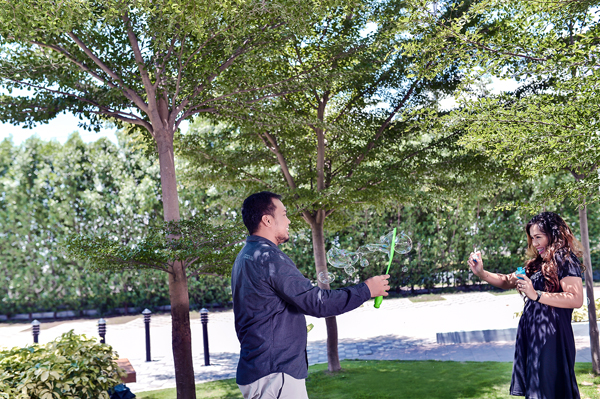 Bhenjie and Ariane at a dressed-up family enclave in Lancaster New City
6. Hit by a spike
I never expected that I'll find my true love by playing volleyball. I was a volleyball player back in college and Joven was a referee. My spikes were bad and Joven would often make fun of me.
I'm not sure how exactly it happened but we eventually fell in love with each other. Iyong tuksuhan at laro laro lang napunta sa totohanan. Iyong mga maling spikes ko, siya pala ang tinamaan.
We've been blessed with a wonderful child. We tried getting married twice, but we did not give up. We finally got married recently.
--Miko Ariane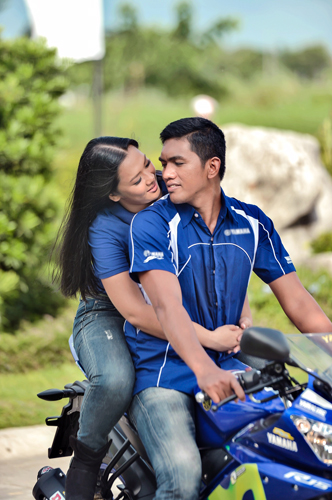 Joven and Miko at Lancaster New City
7. Torpe
I really felt my heart pounding when I first saw Christina. But I admit I was torpe. It took me two years to muster the guts to finally talk to her. I was like the happiest man on Earth when I found out she was still single. So, I immediately made my move. We started out as friends, then after courting her, she said yes to me.
I realized that love is like riding a jeepney. 'Pag may dumaan at nakita mong kasya ka pa, huwag na mag-inarte, sakay na! Dahil baka iyong susunod na dadaan ay puno, ano sasabit ka na lang ba? Aasang may dadaan pa?
--Neil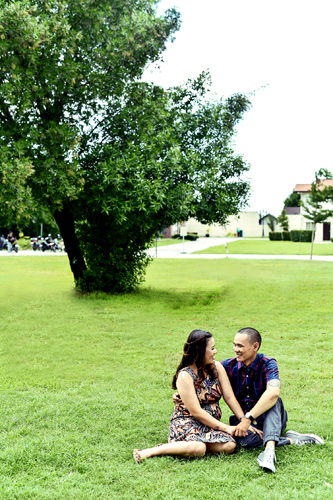 Neil and Christina at Lancaster New City
8. Love at first sight
Luz and I were officemates. I know love at first sight is a cliché but that's exactly how it was when I first met Luz. I was just really attracted to her to the point that our officemates often made fun of us. That's where everything started.
Luz and I got married in a civil ceremony after a year. We had our first child and our own home. We're lucky with the community we have here at Lancaster New City because a lot of people helped us get started with our family life. Luz and I are volunteers at the community church and we're happy God granted us a church wedding recently.
--Rick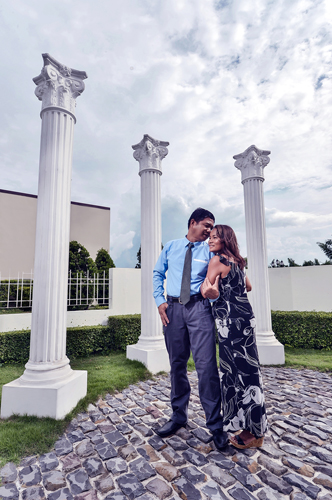 Rick and Luz at the dressed-up family courtyard at Lancaster New City
They, together with nine other couples, tied the knot in a wedding that was hosted by real estate developer Pro-Friends. Entitled "May Forever: Kasalan sa Lancaster New City", the 17 couples got married on July 30, 2016 at the Church of the Holy Family at Lancaster New City Cavite.
The blessed couples were also treated to a wedding reception, pre-nuptial photoshoot with hair and make up, pre-wedding seminar, wedding ceremony, souvenirs, wedding cake, bouquets, boutonnieres and arrhae.
Photos by Ian Santillan
Hair and makeup by Julius Marquez
Lancaster New City is the flagship project of Property Company of Friends (Pro-Friends) which designed Lancaster as a place where families can bond and engage in fun activities. It is also a great location for newly married couples to settle down and grow a family.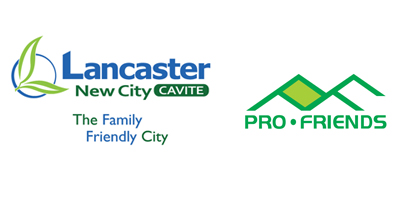 READ MORE:
How to prepare for life together as newlyweds
IN PHOTOS: Family-centered activities enjoyed at Lancaster New City
Family fun time this summer at Lancaster New City