Cobonpue auctions APEC Yoda chairs for charity
MANILA, Philippines - Six pieces of Kenneth Conbonpue's iconic Yoda chairs, used by some of the world leaders who attended the Asia-Pacific Economic Cooperation (APEC) summit in the Philippines last month, will be part of this year's "Auction for Action," a fund raising event initiated by UNICEF Special Advocate for Children, Daphne Osena-Paez.
The fund raising event—which will sell the chairs used by US President Barack Obama, Canadian Prime Minister Justin Trudeau, Mexican President Enrique Pena Nieto, Japanese Prime Minister Shinzo Abe, Singaporean Prime Minister Lee hsien Loong and Philippine President Benigno Aquino III through an auction—will be held on December 16 to benefit UNICEF's 1,000 Days Campaign, a campaign that promotes access to essential health nutrition and services during a child's first 1,000 days.
"They're (Yoda chairs) now a part of our history that can serve a better purpose. I had the privilege of doing this big thing for our country, so I thought why not do the same privilege to the children of the Philippines," Cobonpue said during the special preview of the chairs held at his showroom in Makati City on Wednesday.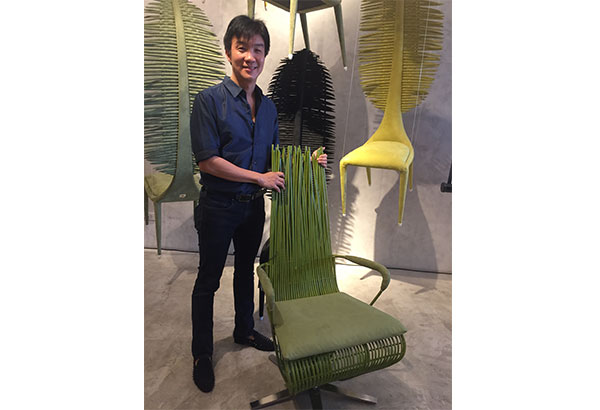 Kenneth Cobonpue poses with his Yoda chair. Philstar.com/Alixandra Caole Vila
According to Cobonpue, the creative director of the APEC welcome dinner and designer of the special versions of the Yoda chairs, he reached out to Daphne to ask if there is anything they can do to use the chairs to support UNICEF.
"Initially, it was supposed to be only the Obama chair, but then I thought of adding the Nieto and Trudeau and the other to make the event even bigger and attract more audience and possible buyers," said Daphne.
Cobonpue has been a supporter of "Auction for Action" since it started in 2011.
Taking inspiration from blades of grass, Cobonpue's iconic chairs are made of high-quality rattan reeds and manufactured in Cebu where he is based.
While the original Yoda chair does not have armrests or wheels, the ones used by the economic leaders have both to allow them a 360-degree view of the full program.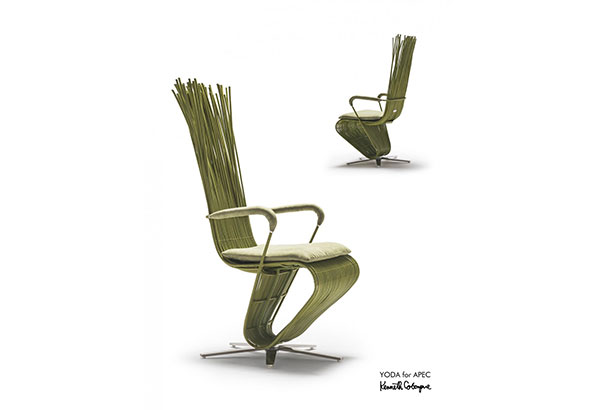 Yoda chair, courtesy of Kenneth Cobonpue. Philstar.com/Alixandra Caole Vila
Interested parties can bid (starting at P 75,000) at the live auction or through SMS after a pre-registration process outlined on www.unicef.ph. Winning bids will receive the Yoda chairs specially marked with a metal plaque bearing the name of the state leader, and a certificate of authencity from Cobonpue.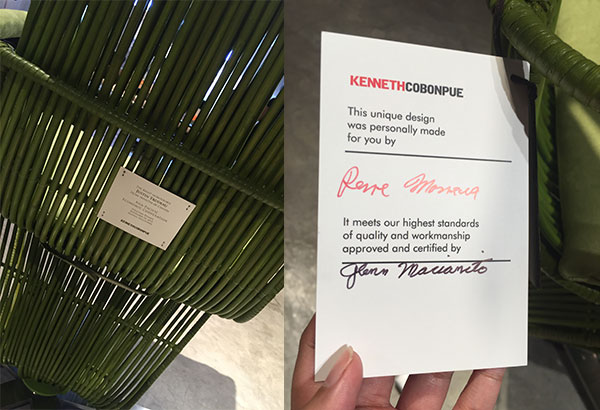 Yoda chairs specially marked with a metal plaque bearing the name of the state leader, and a certificate of authencity from Cobonpue.
According to Kenneth Cobonpue, the other Yoda chairs were sold at P 75,000 each.