Juanito Torres and Dominic Rubio at Galerie Joaquin
(The Philippine Star) - November 30, 2015 - 12:00am
MANILA, Philippines - Galerie Joaquin presents two simultaneous one-man shows — Juanito Torres' "Icons and Superheroes" and Dominic Rubio's "New Dawn" — which open on Dec. 3 at the Centre Gallery and Second Floor Main Gallery, respectively, of Galerie Joaquin, 371 P. Guevarra Street corner Montessori Lane, Addition Hills, San Juan City. Both shows run until Dec. 17.
Haunting, surreal and technoically astute, Torres's works featured in "Icons and Superheroes" are an invaluable visual entry point into Philippine history, culture and society.
A 2005 Metrobank Art and Design Excellence Finalist, Torres' works are part of permanent collections of major museums in the country including the Museum of the Katipunan in San Juan City, the Miguel Malvar Museum in Batangas, the Pinto Museum in Antipolo and the forthcoming Luna Museum of the National Historical Commission.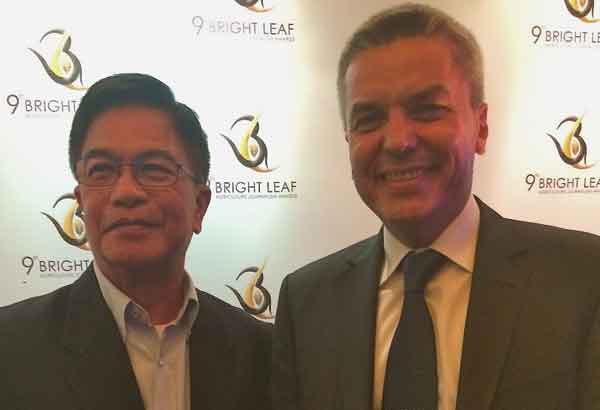 Guest speaker at the BLAJA ceremonies is Dr. Anthony Abad, here shown with PMFTC Inc. president Roman Militsyn.
Rubio's "New Dawn" is the result of the artist's newfound zest for life following a major heart attack late last year. It is an exhibit of thanksgiving, but also a show that charts out the artists trajectory into a new phase in his artistic development. Rubio's practice uses nostalgia in the treatment of the subjects and the colonial contexts he places them in.
A graduate of the Fine Arts program of the University of Santo Tomas Rubio has participated in several exhibitions in and around the region, including shows in New York, Hong Kong and Singapore.
For information, call 723-9418, or visit www.galeriejoaquin.com.