Manila Shakespeare Company takes on 'Romeo and Juliet'
MANILA, Philippines - This February and March, Manila Shakespeare Company begins its mission of twisting the classics with perhaps the most classic of the Bard's plays: Romeo and Juliet. Though for cofounders Nicanor P. Campos and Christine Cojuangco, twisting for a Filipino audience can be as simple as making a twist toward relevance.
Campos, who will be directing the inaugural production (with Cojuangco assistant directing), feels that Romeo and Juliet, like many of Shakespeare's plays, could have been written yesterday but in this case especially as seen through the lens of Filipino society. To illustrate that point, the production will be set in 21st century Manila, with all the familiar urban trappings, from selfies on cellphones to suits worn with shades. Swords will be replaced with guns and knives, cloaks with hoodies. The various strata of Veronese society represented in the play will be paralleled by surprising contemporary equivalents in local culture. Who knew, for instance, that the Nurse was Shakespeare's greatest yaya?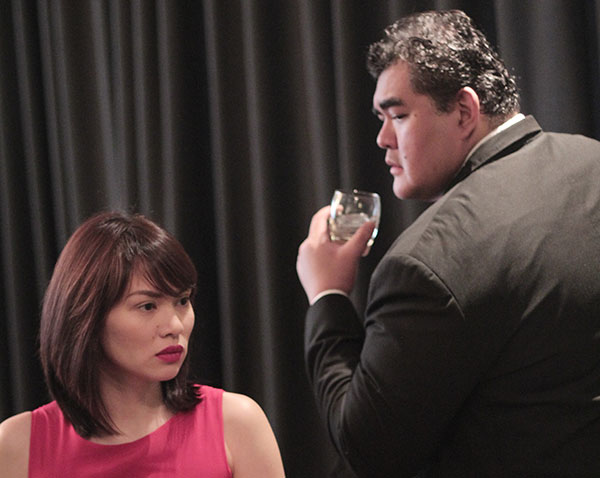 Meynard Penalosa and Issa Litton as Lord and Lady Capulet STAR
Aside from avid theatre/Shakespeare fans and those looking for new, alternative forms of entertainment, the production aims to attract school audiences from the high school level to universities with its distinctive methods of performance, staging, and interpretation. Performances are being sold the entire length of 2015 and interested parties are urged to attend the initial performances on Feb. 27, March 5, and March 6.