Galerie Stephanie brings Rom Villaseran to Art Stage Singapore
January 26, 2015 | 12:00am
MANILA, Philippines - Galerie Stephanie is the latest addition to a select group of Philippine art galleries which participated in the prestigious Art Stage Singapore. Galerie Stephanie featured works by artist Rom Villaseran in an exhibit titled "Imagined Artefacts." The exhibit passed the rigorous selection process of the Art Stage's curatorial committee, which only accepts the best talents from around Asia. This represents another milestone for Galerie Stephanie, an active art space that differs from other Philippine galleries in that it represents a mix of both modern and contemporary artists. Other artists represented by Galerie Stephanie include Presidential Medal of Merit Awardee Juvenal Sanso, Dominic Rubio, Aileen Lanuza, Carlo Ongchangco, Francis Nacion, Camille Ver, Reybert Ramos, Gilbert Semillano, Anthony Palo and Kara de Dios.
"Imagined Artefacts" documents the flora and fauna of a world created by Villaseran, who renders them in the style of museum displays. As such, he utilizes mediums such as lightboxes and sculpture that purposefully gives his audience an incomplete vision of the landscapes he creates. In this way, the artist also challenges his audience to visualize, for themselves, the existence of this world.
This is entirely consistent to Villaseran's approach to visual art. His practice is rooted in his adherence to narrative, demonstrating intensely imaginative sensibilities. Organic and flowing, his oeuvre is rife with symbolism and metaphor.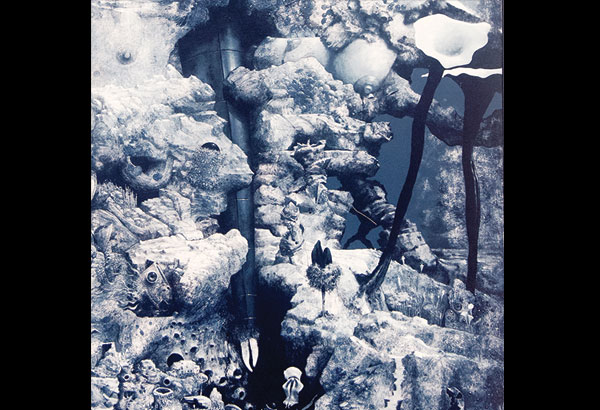 For information, call 709-1488 or email [email protected]. The gallery is located at Unit 1B Parc Plaza Building, 183 E. Rodriguez Jr. Avenue, Libis, Quezon City.
Recommended