'Art in Transit' presents contemporary art at Power Plant Mall
(The Philippine Star) - July 21, 2014 - 12:00am
MANILA, Philippines - Art+ magazine, the country's premier magazine dedicated to the visual arts, and The Power Plant Mall continue their "Focus on the Arts: Art in Transit" project with this week's exhibit highlighting Philippine contemporary art. The exhibit, which starts today until July 27 at Power Plant Mall, surveys some works culled from exciting young contemporary artists in a unique exhibition that examines how visual art responds to today's modern and fast paced world.
For this exhibition, works by artists Vincent de Pio, Rene Cuvos, Jaspher Penuliar, Gilbert Semillano, Dominador Larroza, Aileen Lanuza, Pro Gelladuga, Reybert Ramos, Rob Lucas, and Camille dela Rosa are joined by B. Densing, Mimi Salibio, Marc Aran, Joseph de Juras, Jay Torres and Jeho Bitancor. Featured as well are works by sculptors Ram Mallari, Glenn Cagandahan, Jerry Morada and Jenny Cortes.
"Art in Transit" is a multi-week exhibition that highlights different aspects of Philippine visual art. Commencing with an exhibit of "National Artists and Modern Masters," other phases of the project were the recently concluded "Masters of Genre Art" and the forthcoming "Masters of Modernism: Abstract Artists, Whimsical Contemporary Artists." The series culminates in a weeklong finale of the major artists featured in the exhibition.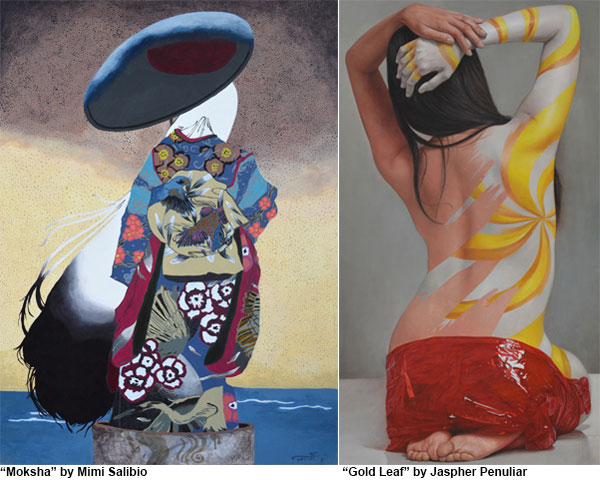 For information, call 723-9418 or 721-0745.