Raul Lebajo at Galerie Joaquin
(The Philippine Star) - May 26, 2014 - 12:00am
MANILA, Philippines -Galerie Joaquin will feature new works on canvas and drawings on paper by Raul Lebajo in its latest exhibition titled "From the Mind of the Master: Raul Lebajo," which opens on May 28. It will also serve as the inaugural exhibition of the newly-renovated Main Gallery of Galerie Joaquin. The show is on view until June 11.
An important figure of the late Modernist period of Philippine art between the 1970s and 1980s, Raul Lebajo has created a body of work that takes on a more distinct character as ethereal abstract forms within a surreal plane and lined with a reverence for nature.
Long before anyone was concerned with the welfare of the environment, Lebajo was consistently using themes of nature and the preservation of the environment in his paintings.
Art critic Alice Guillermo describes Lebajo's works as "a subtle commentary of man and his environment that is surprisingly achieved through the incongruous juxtaposition of natural forms and familiar objects."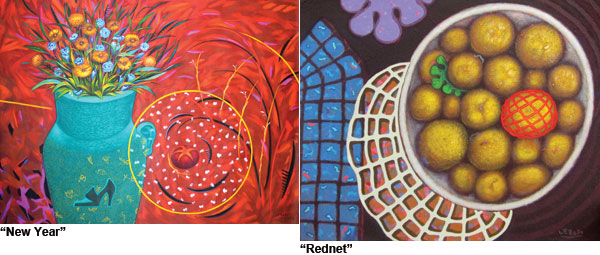 Galerie Joaquin is at 371 P. Guevarra Street corner Montessori Lane, Addition Hills, San Juan. For information, call 723-9418, email info@galeriejoaquin.com, or visit www.galeriejoaquin.com.