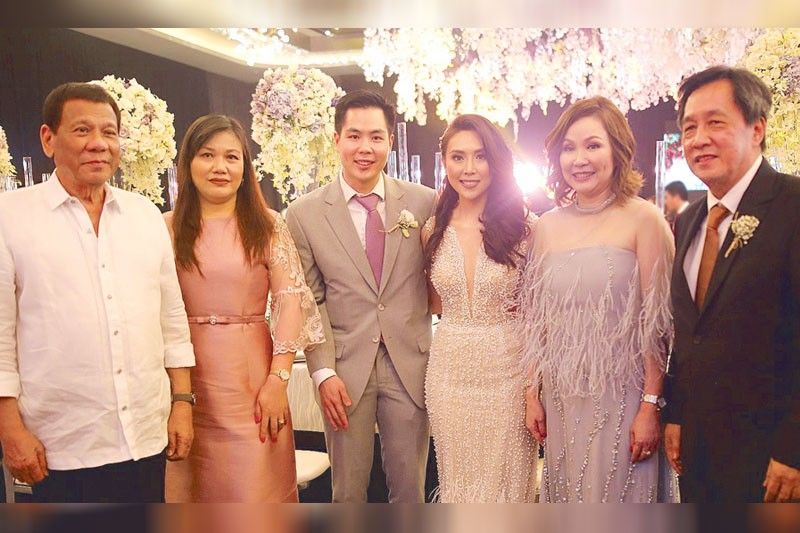 Harley and Kimberly Bangayan (center) were married at Christ the King Parish in Quezon City in 2018. The reception venue — Conrad Hotel in Pasay City — was turned into a dreamy fantasy world adorned with pastel flowers and fairy lights. In photo with the couple are (from left) President Rodrigo Duterte and Honeylet Avanceña with the groom's parents Catherine and Ruben Bangayan.
Love is always in the air
"Love doesn't make the world go round; Love is what makes the ride worthwhile." — Elizabeth Browning
Nothing says true love more than weddings. Standing before God and man, promising a lifetime of commitment to one person — there is no greater human demonstration of love and devotion.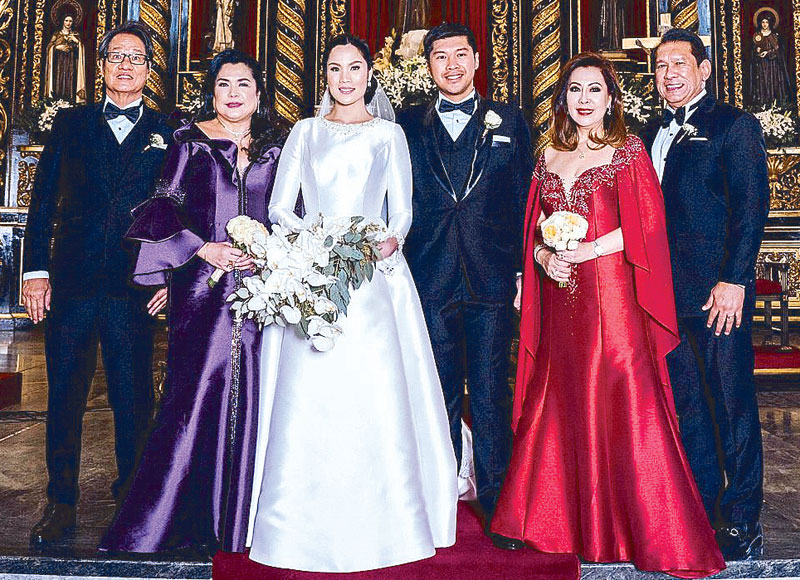 Both avid travelers, Arvin Quiazon took Niza Limjap on a trip to Paris, France for her birthday, where he also proposed to her. The couple got married in 2018 at Santuario de San Antonio Parish in Makati City. The couple's wedding date coincided with the groom's mother's birthday, Gyn-gyn Quiazon. With the couple in photo are their parents (from left) Joemarie and Maggie Limjap with Gyn–gyn and Dr. Orly Quiazon.
As someone who has been happily married for a really long time, your columnist loves a good wedding, and I have been blessed to witness some really magical ones over the last couple of years. Whether it was between two people who had not seen each other for a very long time but still ended up marrying each other or one man proposing to his partner mid-flight on one of their vacations, these incredibly romantic weddings reflected the various couples' expression of passion and love while showcasing their distinct personalities and uniqueness.
Congratulations and best wishes to those who have found and married their soulmates!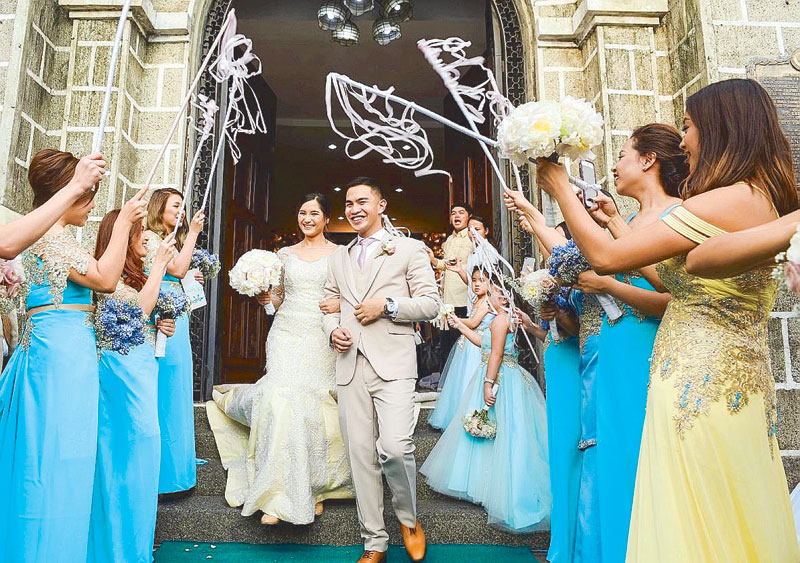 Charisse and David Angelo Vargas met at a Halloween party organized by a few members from the National Movement of Young Legislators and the two eventually hit it off. David first proposed on top of Mt. Fuji in Japan and gave Charisse his mother's own engagement ring. He proposed again a couple of months later on Charisse's birthday and gave her a ring that he designed himself. In 2016, the couple tied the knot at San Felipe Neri Parish in Mandaluyong City.
Greetings
Happy birthday to our celebrators today Ana Litton, lawyer Perry Pe, Arsenio Bartolome III, Dr. Clare Palabyab and Rene Banzon, June 30.
Advance birthday greetings to STAR's Tanya Lara, businessman Jose Antonio Gonzalez, Pitang Tiongson, Dennis Valdes and Ben Farrales, July 1; Aida Cobankiat, China Bank vice chair Gilbert Dee and former Ilocos Norte representative Imelda Marcos, July 2; Zambia Consul Louie Ablaza, Vicky Veloso-Barrera, Viring Ongkeko, Tommy Manotoc and Edgardo Tordesillas, July 3; The Bellevue Hotels and Resorts (BH&R) managing director Patrick Chan, Peter Go Pailan and Johnny Velasquez, July 4; chef Cyril Ermita, July 5.
So, how was your week?
(For comments and inquiries, please e-mail me at jjlitton@indanet.com.)