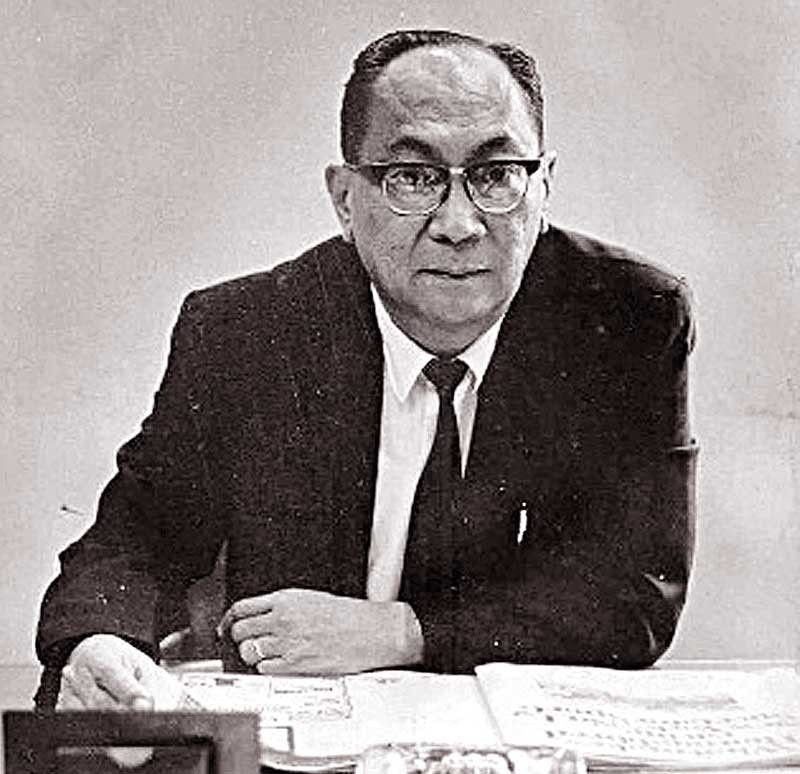 Dr. Alberto Zialcita Romualdez Sr.
'You only have one father'
One of the things I admired most about my father, Dr. Alberto Zialcita Romualdez Sr., is his honesty and candor. He was not the type to mince words, perhaps because his profession required him to be straightforward in dealing with patients, as prescribed in the Code of Medical Ethics.
My father, who we fondly called "Pop," met my mom at the University of Santo Tomas where she was a professor and eventually became the head of the Pathology Department. While there were seven of us (I was child No. 5 and since I was the youngest for nine years before my younger sibling was born, I was nicknamed "Babe"), only our eldest brother, the late Dr. Alberto "Quasi" Romualdez Jr., followed in our parents' footsteps joining President Estrada's Cabinet as Secretary of Health.
Both my parents worked hard as doctors and made sure we received a good education. I was sent to the Ateneo for grade school and high school, and eventually to De La Salle for college. My brothers also went to the Ateneo while my sisters studied at St. Scholastica's College.
But my father was also a disciplinarian who made sure we were ready for the lessons from the "school of hard knocks." He made me walk to La Salle, growing up in the Malate district of Singalong where I had to get along with everybody around the neighborhood. During summer vacations, my father would make me work as an apprentice at the Philippine Medical Association where he served as secretary-treasurer.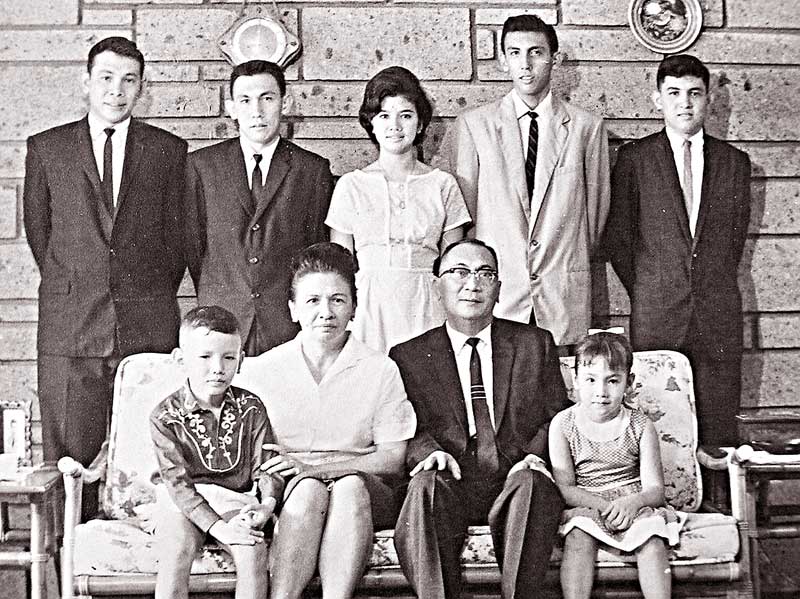 Seated at the center are my mother, Dr. Covadonga and my 'Pop,' Dr. Alberto Sr. with my younger siblings Joaquin Maria (Waco) and Maria Ana (Ana); (standing, from left) Alberto Jr. (Dr. Quasi), Juan Miguel (Johnny), Maria Dolores (Niña), Angel Maria (Tots) and me.
In 1965, we moved to New York after my father was elected Secretary General of the World Medical Association — serving for eight years until 1973. My father encouraged me to work part-time as a waiter at a snack bar called Snack Time in downtown Manhattan. Three times a week, I would commute to the city after school from Forest Hills High School in Queens to get to 34th Street where the snack bar was located. I also experienced how it was like to work as a grocery boy at the A&P Supermarket in Queens.
It was very tiring, to put it simply, and I was asking myself why "Pop" had to push me to work at such an early age. I thought he was just being hard on me — wondering why I could not be like some of my high school classmates having a good time, going to parties and enjoying life.
I did not realize my father was already teaching me the hard lessons in life, giving me that sense of value — to work hard and learn to earn my keep. Looking back, I now appreciate what my father was telling me — in this world, nothing comes easy; one must work hard and be diligent to attain success.
My father practiced what he preached, demonstrating the virtues of hard work, honesty, integrity, discipline and excellence, which he, no doubt, learned from the Ateneo where he went to school and graduated as valedictorian. "Pop" had well-known classmates like Francisco "Soc" Rodrigo who served as senator, Raul Manglapus who also served as a senator, and Emmanuel "Maning" Pelaez who became vice president from 1961 to 1965. In fact, he supported Pelaez when the former vice president went against Ferdinand Marcos as nominee of the Nacionalista Party for the 1965 presidential elections, demonstrating that my father was a man who remained loyal and principled no matter what.
A Jesuit priest-friend of my father once told me: "You only have one father — live your life in a way that would bring honor to his name."
My father passed away in November 1986, and I knew he left with peace in his heart knowing that he had taught his children how to be good Filipino citizens. After the EDSA People Power, my father told us — "The Philippines will always be your country. No one has a monopoly for love of country."
Today, I am in Washington, D.C. because of my father and for "love of country."