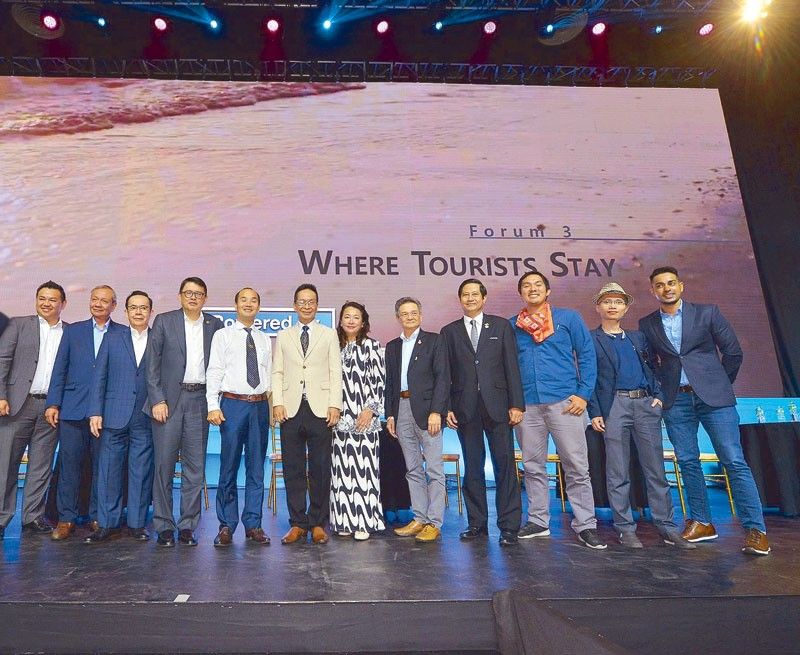 (From left) GCI Hospitality VP for hotels and leisure consulting Alfred Lay, ASEAN-Business Advisory Council (BAC)-Laos chairman Oudet Souvannavong, Philippine Hotel Owners Association president and AML Hotel Consultancy owner Arthur Lopez, Presidential Adviser for Entrepreneurship Joey Concepcion, Songhan Incubator co-founder Tran Xuan Moi, Presidential Spokesperson Salvador Panelo, Kunyit 7 Lodge's DK Kemariah Pg Hj Duraman, ASEAN BAC-Thailand chairman Arin Jira, Myanmar Travel Association chairman U Thet Lwin Toh, Circle Hostel and MAD Travel (Philippines) co-founder Rafael Dionisio, ASIO Travel Group and Xper founder Jami Trek and 'Accommodation' panel discussion moderator Sam YG.
Tourism: A major driver of the economy
In 2018, an estimated 129 million tourists visited the ASEAN (Association of Southeast Asian Nations) region, with projections that the number of visitors will increase to 155.4 million by 2022. Despite the closure of Boracay from April to October, the Philippines still attracted 7.1 million tourists last year, up 7.6 percent compared to 2017.
In the next few years, 120 international hotels are set to invest P23 billion, no doubt encouraged by the government's "Build, Build, Build" infrastructure program with 75 flagship projects that include airports, roads, bridges and railway networks that would enhance connectivity and mobility between towns and cities and provinces, bringing progress to the countryside in the process.
No question the tourism industry has the potential to impact the economy in a major way. As pointed out by Tourism Secretary Berna Romulo-Puyat, the industry contributed over P1.9 trillion or 12.2 percent of the country's GDP (gross domestic product), generating more than 5.3 million and accounting for more than 13 percent of the country's total work force.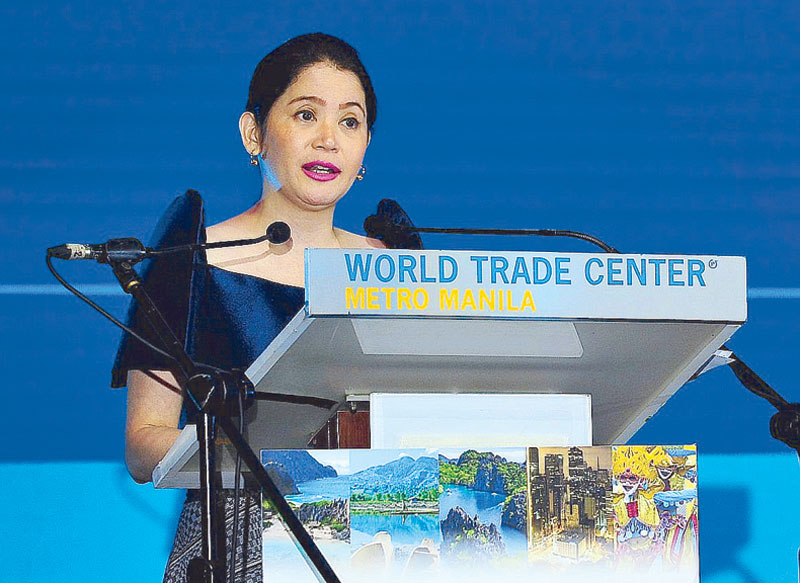 Tourism Secretary Berna Romulo-Puyat.
The potential of the Philippines and ASEAN as a tourism hub was highlighted at the recent 2019 Tourism Summit, organized by Presidential Adviser for Entrepreneurship Joey Concepcion's GoNegosyo and the ASEAN Business Advisory Council with the Department of Tourism.
The summit — the largest ever so far with an audience of 10,000, composed of attendees onsite at the World Trade Center and online — featured international speakers that include AirAsia's Tony Fernandes and participants such as Philippine Airlines' Jimmy Bautista, Michael Tan, Jaime Augusto Zobel, and guests from the diplomatic corps that include US Ambassador Sung Kim, British Ambassador Daniel Pruce and Japanese Ambassador Koji Haneda.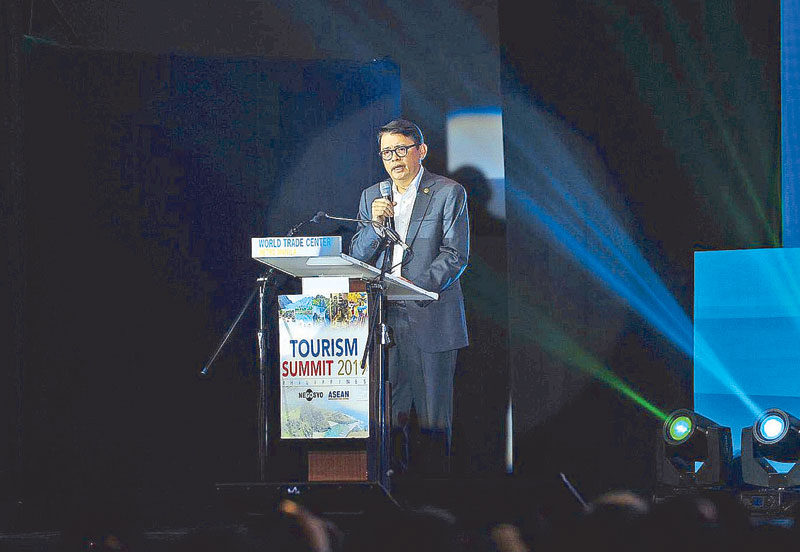 Presidential Adviser for Entrepreneurship and GoNegosyo founder Joey Concepcion.
Several forums were held to discuss ways to improve tourism through policies and programs, and how to encourage small- and medium-scale entrepreneurs to capitalize on the potential of tourism in their respective areas.
One of the panelists in the "Accommodation" forum was my friend Arthur Lopez, president of the Philippine Hotel Owners Association and owner of AML Hotel Consultancy, who pointed out that "tourism is like an iceberg" because what people see at the tip (namely travel, accommodation and services) is just a small part of an industry that is recognized as "one of the pillars of inclusive growth" in the country.
With over 7,600 islands, the Philippines is blessed with an abundance of natural resources that offer an exciting array of creative business models suitable for different kinds of entrepreneurs, Arthur said.
One of the key issues is integration and cooperation between the member-nations of ASEAN to promote the region as a single tourism destination and attract more tourists. As correctly noted by Joey Concepcion, nations have to work together to help each nation prosper.
I agree with Secretary Puyat that if we are to attract more tourists to the country, we have to present the Philippines as "a quality destination for the rest of the world," meaning there has to be adequate infrastructure, ease of travel, safety and security as well as development of more tourist destinations all over the country — all of which are being addressed by the government.
One thing must not be compromised, however, and this is sustainability. As Secretary Puyat correctly stressed, we must balance business opportunities with social responsibility.