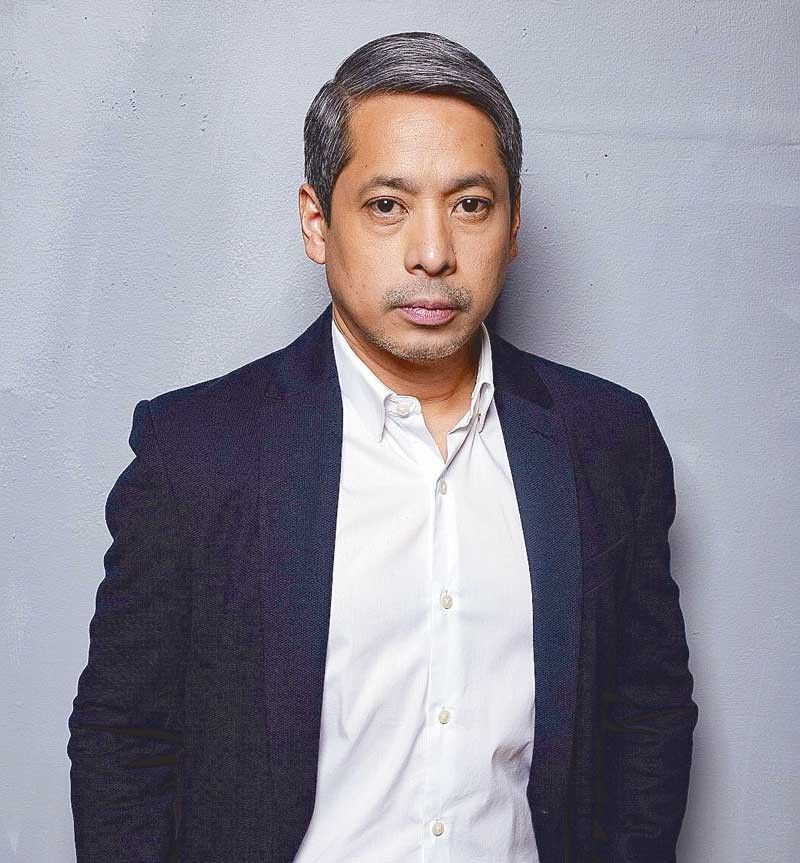 Jake Tesoro.
Photo by DIX PEREZ
Jake Tesoro: Passion for creativity
The role of a creative leader is not to have all the ideas; it's to create a culture where everyone can have ideas and feel that they're valued."
British author and educator Sir Ken Robinson might as well have been talking about FCB Manila's co-chief operations officer Jake Tesoro, who was inducted to the Creative Guild of the Philippines' Hall of Fame at the recent Kidlat Awards, an annual creative competition held by the Association of Accredited Advertising Agencies of the Philippines or 4As.
For Tesoro, who is fondly called Tito Jake in the advertising industry, believes that everyone can be creative in his or her own way, and can contribute in the creative process. That's not to discount immense natural talent, however, or the passion and inner drive to excel in the creative realm.
After all, to be elevated to the Hall of Fame is certainly no easy feat, since one has to win at least five "Ad of the Year" or Gold Kidlat Awards, and at the very least, three gold medals from any of these prestigious international festivals: Cannes Lions International Festival of Creativity, Clio Awards, One Show, Design & Art Direction (D&AD) Awards, Adfest (Asian Advertising Festival), Spikes, New York Festival, and London International Awards.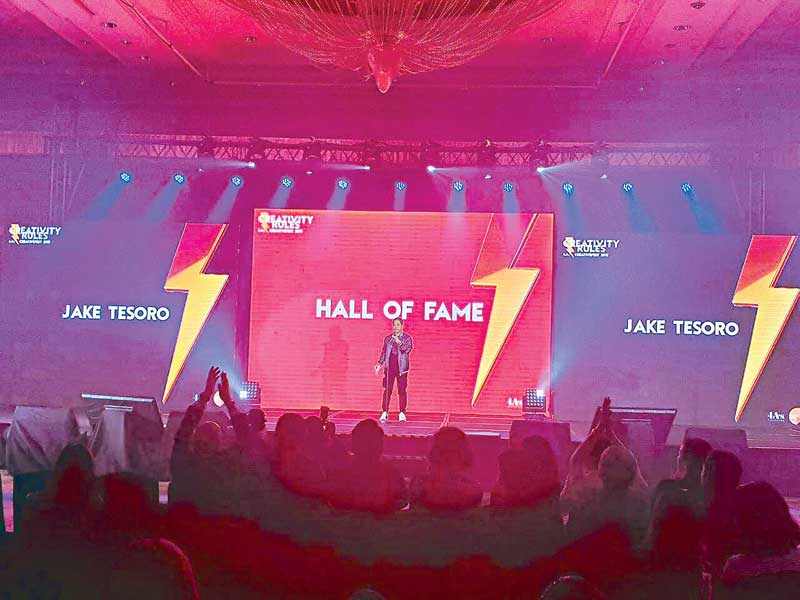 FCB Manila's Jake Tesoro is elevated to the Creative Guild of the Philippines' Hall of Fame.
Cannes Lions for instance is an annual global event held in Cannes, France with the awards considered as global benchmarks for creative excellence, while the London International Awards is an annual event that honors excellence in advertising, digital media, production, design and branded entertainment.
With over two decades in the industry, Tesoro has certainly earned the respect of his colleagues, contributing his expertise by serving as juror and chair for numerous awards and competitions not only in the Philippines but in other countries, and conducting lectures to advertising students in various universities.
Not bad for someone who initially thought he wanted to be a commercial pilot and dreamed of becoming a professional soccer player, "giving (Diego) Maradona the match-up of his life."
Even at an early age, his creative inclinations have been apparent through his love for drawing — a special skill that his mother nurtured when she supplied him with drawing materials, encouraging him to join art contests and then enrolling him at the Philippine High School for the Arts in Makiling, Laguna where his innate talent and creativity was further honed. His being a Fine Arts (Major in Visual Communications) graduate from the University of the Philippines in Diliman — where his thesis impressed advertising veteran Jimmy Santiago — paved the way for the young ad executive's impressive career path, working with other top advertising agencies and reaping numerous awards before finally joining FCB Manila in 2016.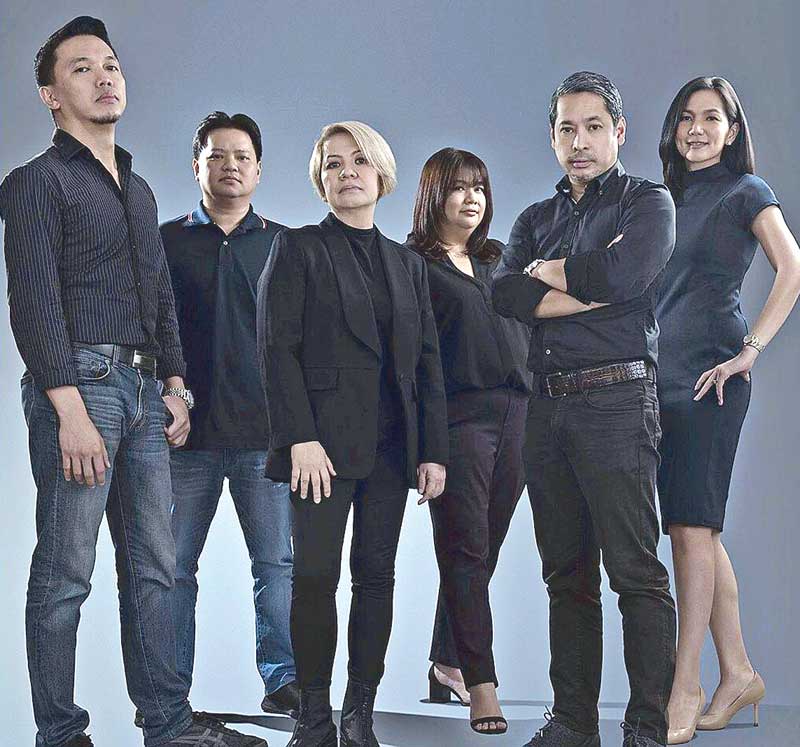 Tesoro (fifth from left) with the FCB Manila team composed of (from left) digital head Jerry Cifra, finance manager Melvin Dy, CEO Diana Lesaca, co-COO and VP-strategic planning Lizette Santos and client services director Rice Simpao.
"The learning process of leading is continuous," shares Tesoro, and being elevated to the Creative Guild's Hall of Fame certainly gives him greater confidence to "try out new things" for FCB Manila, which is recognized as one of the fastest growing agencies in the region, and has the distinction of receiving the country's very first Cannes Chimera from the Bill and the Melinda Gates Foundation.
Along with the rest of the FCB Manila management team, Tesoro — who also functions as chief creative officer — has enabled the agency to ramp up its creative outputs, landing advertising contracts and producing impressive campaigns for clients that include Double Dragon Properties, Dole Philippines and Asia, Mister Donut, Propan TLC, Meralco, Nivea and Asia Brewery, among many others.
"Being in the same company of the Philippines' most celebrated creatives is nothing short of overwhelming," Tesoro, who is in the lineup of PeopleAsia magazine's upcoming "Men Who Matter" special issue, humbly remarks about the honor bestowed on him.