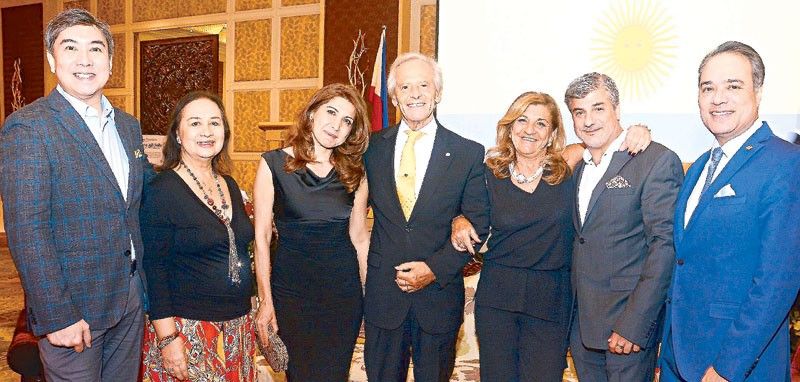 (From left) Oskie Ravanera, Tita Trillo, Austrian Ambassador Bita Rasoulian, Argentine Ambassador José Néstor Ureta and wife Adriana Clorinda Tomas, Ramin Mahmoudi and Panamanian Ambassador Rolando Guevara Alvarado.
"In Argentina, love is like stars in the night sky." — Manu Ginóbili
The Argentine Embassy in the Philippines, under the leadership of Ambassador José Néstor Ureta, celebrated Argentina's 209th National Day and Malbec World Day at Makati Shangri-La, Manila.
Present at the event were members of the diplomatic corps and government and business sectors.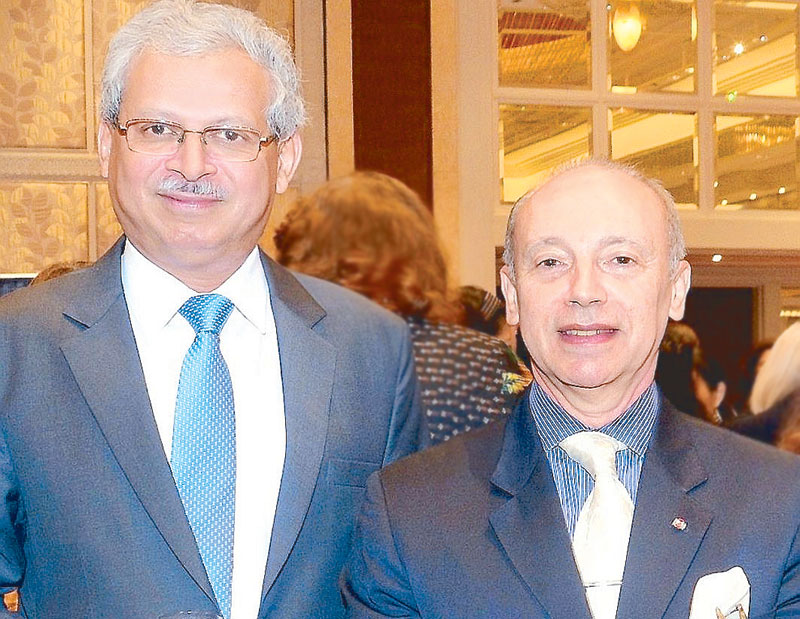 Indian Ambassador Jaideep Mazumdar and Moroccan Ambassador Mohammed Rida El Fassi.
In his welcome remarks, the ambassador reiterated the burgeoning bilateral relations between Argentina and the Philippines. He also took the opportunity to announce his retirement after almost 42 years in the diplomatic service, all while praising Filipinos for being hospitable, polite and hardworking.
"The Philippines is a nation to which we share a similar inspiration and determination for a better future for our people and international community," Ambassador Ureta said.
Congratulations to the Argentine Embassy in the Philippines for a successful celebration. And thank you to Ambassador José Néstor Ureta for all he has done to improve relations between our two countries!
GREETINGS
Happy birthday to our celebrators today, Vincent Vargas, Rita Ledesma and Emmie Velarde.
Advance birthday greetings to Baby Cruz Vazquez and Manolo Lopez, May 20; Sea Wind's Ruth Jarantilla and Gonzalo Puyat II, May 21; Andy Jacinto, Lito Puyat and Lulu Tinio, May 22; Oli Laperal Jr., May 24.
So, how was your week?
(For comments and inquiries, please e-mail me at jjlitton@indanet.com.)