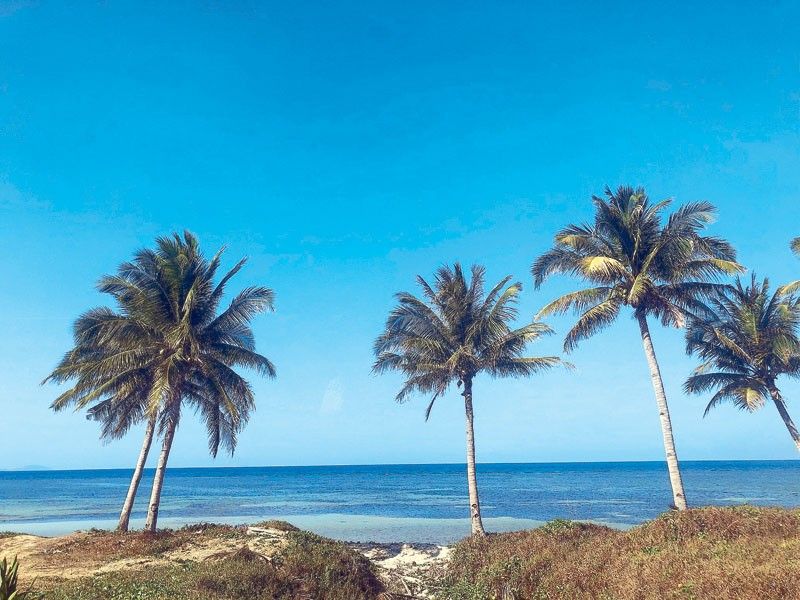 A date with tranquility in Antique.
Photos by BüM TENORIO JR.
In a place where the sea kisses the mountain and the mountain woos the sky, one finds an opportunity to quiet the mind. To be in Antique, a province in Western Visayas, is to have a date with tranquility amidst nature, amidst modernity tempered in moderation, amidst the presence of courteous and smiling people who don't seem to be hurried by their day-to-day life.
If Antique were music, it would be slow rock. The love affair between the province and the promenading guest is set on slow burn. It does not wow you right away. Instead, it slowly courts the senses with its rustic, pastoral appeal and gingerly wins the heart. A relationship is then formed — a hard habit to break.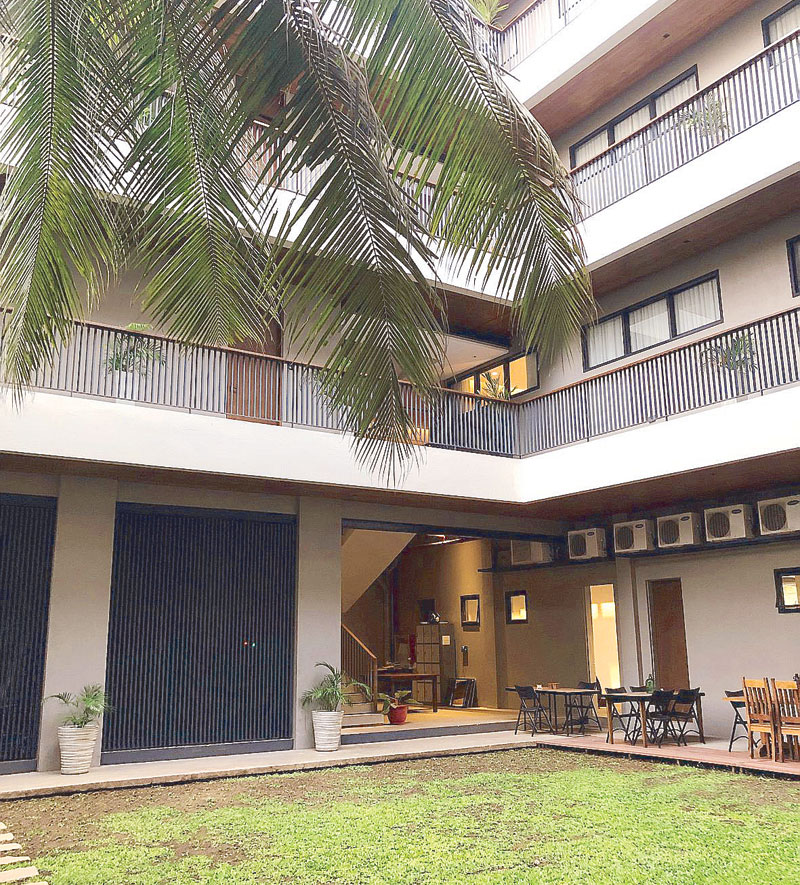 Xela, a charming boutique hotel in San Jose.
It's easy to fall in love with Antique, which, according to its former governor Sally Zaldivar-Perez, is "back on the map" after the recent victory of Sen. Loren Legarda as the congresswoman-elect of the lone district of Antique. "People of Antique are euphoric that they have a new congresswoman. They love Loren and vice versa."
"Our province is the poorest in Panay Island even if we have so much natural resources. Many do not even know where our province is! But now, people will know about Antique. It will not merely be a province in Panay Island; it will be a model province for inclusive, sustainable and resilient development," Legarda tells Allure a few days after her proclamation as congresswoman-elect of the province.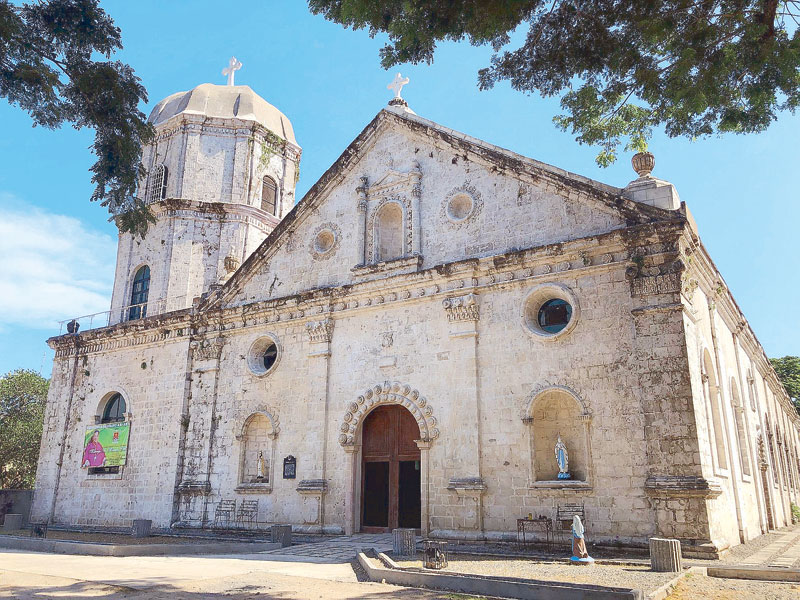 San Juan de Nepomuceno Church in Anini-y.
"It's a very sweet victory. I have won in the Senate three times, twice as No. 1, but this victory is different and, in a way, so special because I really felt the need of the Antiqueños. The overwhelming support and the huge number of votes garnered, the largest in Antique's history, is both humbling and inspiring. I honor that mandate," says Legarda, a resident of Barangay Mag-aba in the coastal town of Pandan in Antique. (Antique is the home province of Ariston Gella, Legarda's great-grandfather.)
Long before she decided to run in the local politics of the province, Legarda already has a long-standing love affair with Antique.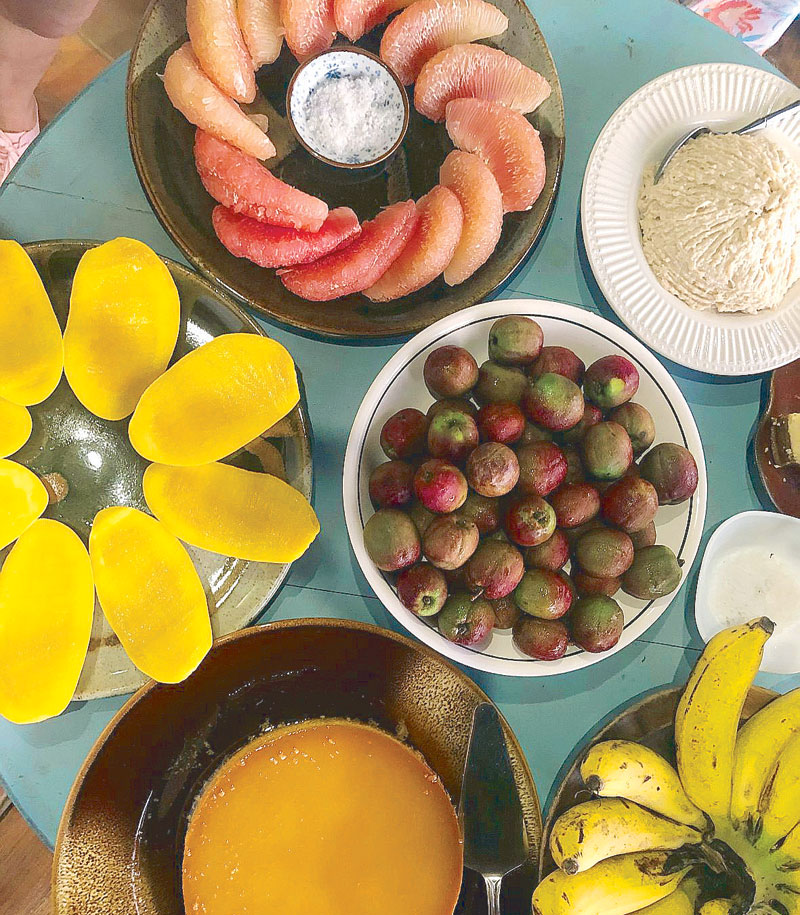 Antique produces sweet mangoes, pomelos, siniguelas, bananas and white ube.
How can one not love Antique when its natural landscape of mountain and sea reminds one of the romantic drive to Reunion Island, an overseas region of France in West Africa? Its sweet summer breeze is experienced as one strolls under the robust acacia trees around the San Juan de Nepomuceno Church in the town of Anini-y. It's the only preserved colonial church in Antique.
Talk about food, the sumptuous seafood fare of crabs, prawns and oysters at Le Palme Beach Resort in Pandan is a proof of the bounty of the sea in Antique. Every town in Antique seems to have its own produce or product to be proud of: homemade leche flan and bananas from San Jose, sweet mangoes from Patnongon, pomelos from Bugasong, siniguelas from Dao, salt from Tibiao and white ube from Sibalom.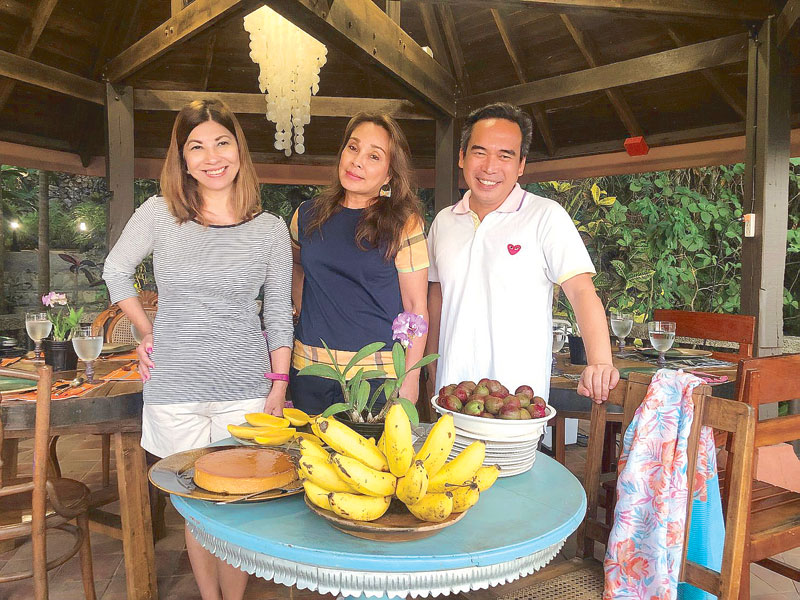 Allure editor and PeopleAsia editor-in-chief Joanne Rae Ramirez, Antique Rep.-elect Loren Legarda and the author.
Legarda's love for Antique is also evident in the preservation of the province's culture of loom weaving. In Bugasong, where many residents weave the traditional patadyong or tube skirt using cotton thread colored with natural dyes, the senator linked the Bagtason Loom Weavers Association to various government agencies that can help them with the provision of cotton seeds and planting of tayum (source of natural dye). The weaving center also got a sprucing up and the members of the association continuously get their training from government agencies.
On the other hand, with Legarda's support, the Malabor Abaca Weavers Association in Tibiao, whose members are known for their skills in weaving for many generations as they produce patadyong, shawls and piña-silk cloths, now has a weaving and fiber-processing center supervised by the Philippine Fiber Industry Development Authority.
The clothing artisans of Antique are living treasures of the province. They persevere albeit the backbreaking condition of their job because, as Mario Manzano of Bagtason Loom Weavers Association says, of their "desire to preserve our culture."
New wind blows in the province. And like a beautifully choreographed dance, Antique will prove to be a showcase of nature and people, culture and faith coming together in a synchronized beat, rhythm and motion.
(E-mail me at bumbaki@yahoo.com. I'm also on Twitter @bum_tenorio and Instagram @bumtenorio. Have a blessed Sunday!)