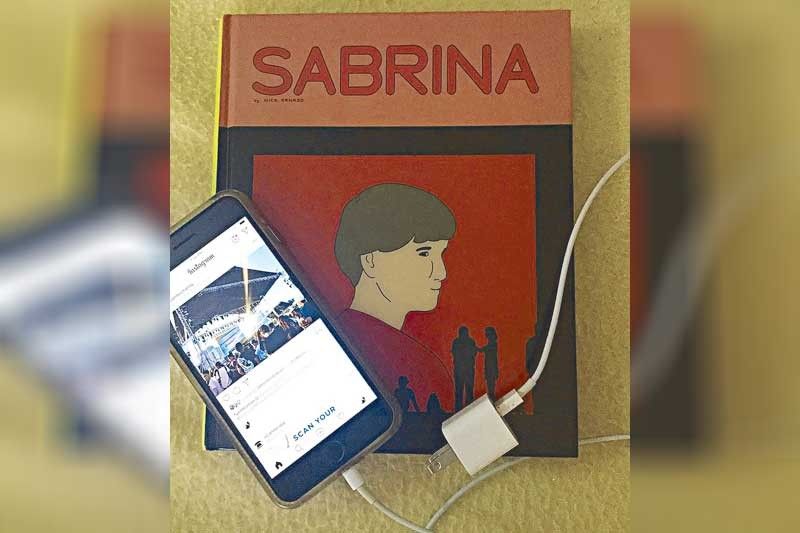 The graphic novel Sabrina, a muted discourse on fake news and our social media climate.
The 'selling' of ourselves on social media
When Charles Dickens began his Tale of Two Cities with "It was the best of times, it was the worst of times," with certitude, we can say he wasn't thinking of the internet, or today's social media landscape. And yet, over lunch one Sunday with my three sons — ages 27, 23 and 20 — it was surprising to have them all agree that Dickens could have been describing our digital world. Surprising, as they are of the generation we older ones like to say are weaned on smartphones and social media, and yet, whether they're natural born critical thinkers, or my inborn cynicism has rubbed off on them, they were ready to observe that social media today is often used, misused and abused — and that mixed with the good and best, there's so much bad and worst.
This notion of the best and worst mixed together isn't some revolutionary thought. A lot of what we see on the cultural front reflects this, and it was what prompted our conversation in the first place. We were talking about Nick Drnaso's 2018 graphic novel Sabrina, which was the first graphic novel longlisted for the Booker. It's about a woman who disappears, was abducted and murdered, and there's a snuff video uploaded on the net. It then becomes a discourse about fake news, disinformation and how it's part of our everyday lives because of our social media climate.
There was the film Assassination Nation, a black comedy released last year. With a premise about what would happen in a small town if the safely guarded search histories of the people there were leaked, and how it would affect reputations and relationships — the film was a crazy satire with over-the-top results. And of course, there was Searching, which had the added "gimmick" of the whole film taking place on a screen, whether a laptop or smartphone. In a way, the film was bringing home the point of how so much of our lives happens on social media, like how we can't even begin eating our meals without first posting pics of our food.
While the book and the films touch on our obsession with, and the erosion of trust and truth, on social media, my boys were quick to qualify that these may be extreme examples. More bothersome to them was how it's taken over our everyday lives, and affects our day-to-day behavior. While people speak of their generation and that feeling of entitlement, they pointed out how entitlement of opinion is such a double-edged sword across all generations. They hated how so many on social media will play lip service to freedom of expression and you're entitled to your opinion, yet react so violently and get personal if anyone doesn't agree with them. They laughed saying social media is a hothouse of hypocrisy, and I had to admit they were right!
They also bewailed the brazen and unqualified spouting of opinions, and the implicit claim to be categorically correct; even when just a little research or examination of the facts will prove these people, who we would think would know better, are actually shooting from the hip, without a real command of the facts. They likened it to how if one shouts louder, has supporters and sycophants, then the most glaring of lies or obfuscation of the facts, get passed off as Gospel truth on social media.
Asking me what my pet peeve on social media was, I talked about how so much of what gets posted is calculated for validation, approval and the proverbial pat on the back from your network of friends. Like I "loved" how letters to your wife, your girlfriend/boyfriend, or even your children, get posted for everyone to see, turning the "Dear so-and-so" to a blatant joke.
What should have been handwritten, sealed in an envelope, and imbued with privacy and/or intimacy has now become a mechanism for countless others to think you're so sweet, thoughtful and such a great person. For me, if the person you wrote the note to was suitably touched, and wanted to share it, then fine, and good for you. But to post it on a social media public setting and not even on Messenger, and act like that's how you're getting that person to see it, is just you currying favor from your social media world. What you're really after are the comments of praise, and the sighs of approval. And I think that's a distortion of what was the intrinsic and original intent of the message.