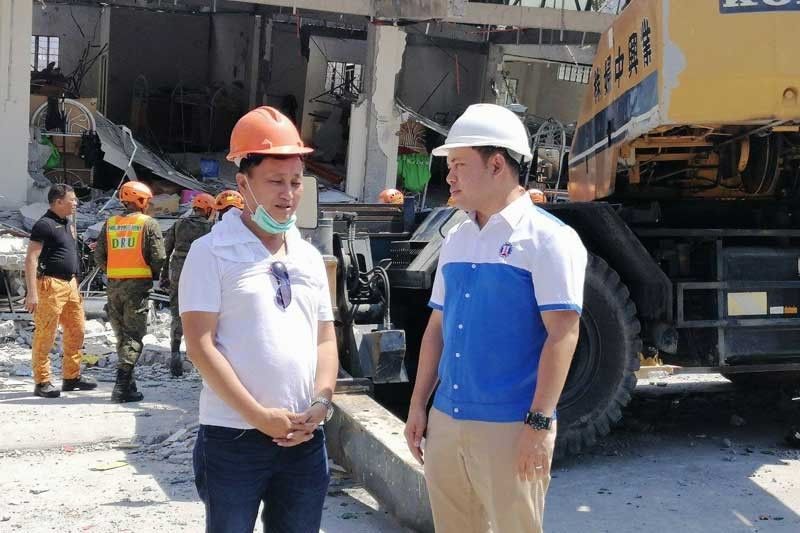 Former MMDA chairman Francis Tolentino and Public Works Secretary Mark Villar in Porac, Pampanga, the hardest hit area during the April 22 earthquake that hit Luzon.
Disaster preparedness is key
The powerful 6.1 magnitude earthquake that shook Luzon last April 22 is a grim reminder that the Philippines is prone to natural disasters, which is why now more than ever, we have to be prepared. The hardest hit was Pampanga where a four-story supermarket collapsed, with security footage showing the building crumbling in a matter of seconds. According to authorities, the number of casualties has reached 18, with damage estimated at over P500 million.
Metro Manila residents also felt the quake, with friends texting and e-mailing that they have never felt such fear grip them during those seconds as their buildings swayed. Many shared that they remembered to "duck, cover and hold," thanks in large part to the widespread information campaign of former Metro Manila Development Authority chairman Francis Tolentino, whose efforts resulted in the very first ever Metro Manila earthquake drill in July 2015.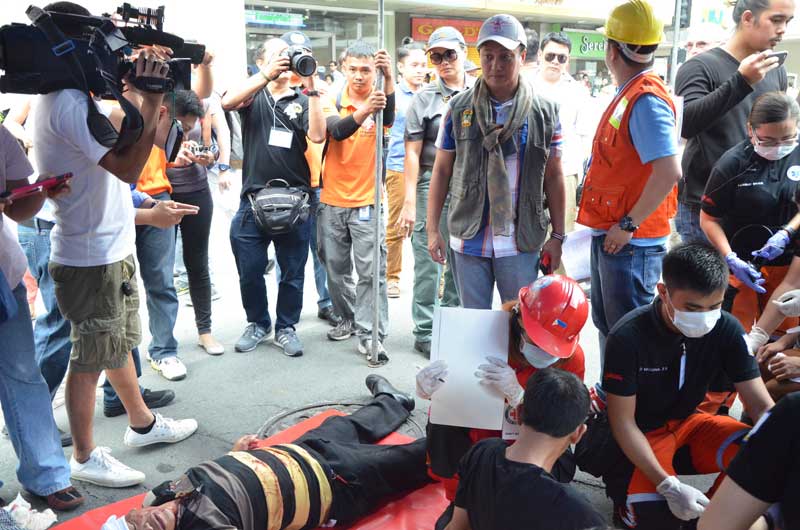 Earthquake drill participants in Glorietta, Makati simulate a medical emergency.
Participated in by 6.5 million people including members of the international community, as well as the Armed Forces of the Philippines, local government units and pertinent agencies plus the church, that historic and successful earthquake drill saw people including children coming out of schools, office buildings and malls when the alarm sounded during that metro-wide drill that simulated the scenario during a 7.2 magnitude earthquake.
"We have been preparing Metro Manila residents since 2015 during our drill exercises, and they know what to do should an earthquake occur," affirms Francis, who disclosed that a contingency plan dubbed "Oplan Metro Yakal" had been prepared — and is still in place — to ensure the safety of millions of people should the so-called "Big One" hit Metro Manila. The plan outlines protocols and procedures that local government officials would do well to review and study for organized and coordinated action.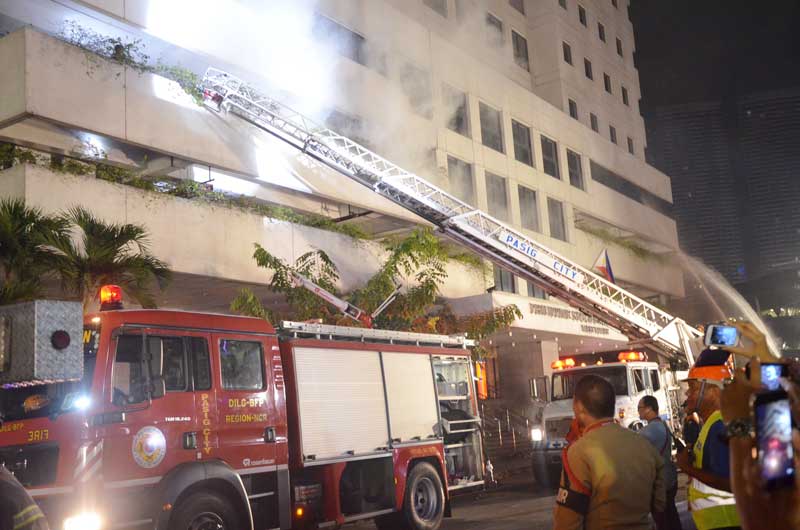 Scenes from an earthquake drill in Ortigas Center.
Like a thief in the night, earthquakes can hit. This is why preparation is key, emphasized Francis, who quietly went to Porac a day after the quake as a volunteer to help rescue workers with gadgets that were used for search, rescue and retrieval operations.
As a disaster preparedness advocate, he is batting for the creation of a Department of Disaster Management that would coordinate and handle all disaster-related activities, particularly focusing on the preparedness aspect and the rehabilitation phase.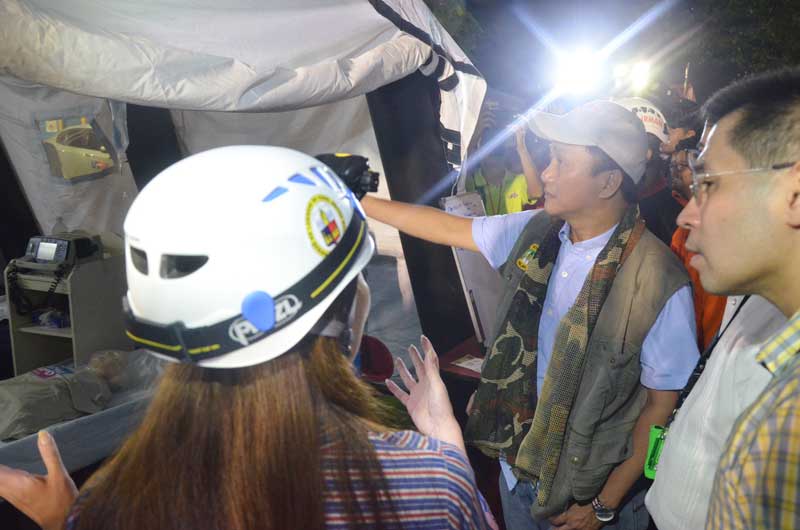 "People are halfway towards safety if they know what to do in times of emergency. This is my premise for the creation of a Department of Disaster Management, which will be significant not only in saving lives and property but in continuing efforts to build awareness and resiliency to disasters, crises and emergencies," he said.
Many people share the views of Francis Tolentino, which is why they are hoping that the former MMDA chair would make it to the Senate in the upcoming May 13 elections.