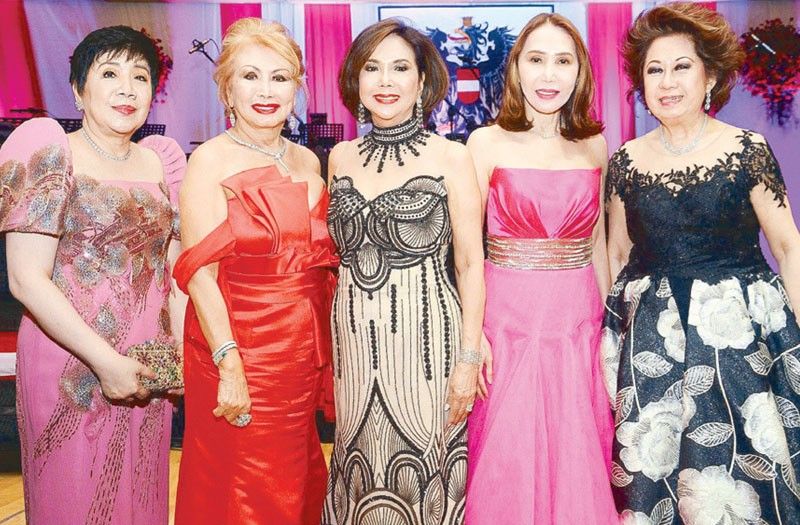 With (from left) Special Assistant Andre Estanislao of the Department of Foreign Affairs Office of the Undersecretary for Administration, Philippine Honorary Consuls Roberto Romero (New Orleans) and Ethel Mercado (Dallas) with Consuls General Joselito Jimeno (Honolulu), Jerill Santos (Houston), Gina Jamoralin (Chicago), Claro Cristobal (New York), Adelio Angelito Cruz (Los Angeles) and Henry Bensurto Jr. (San Francisco).
Phl opens new Houston Consulate
I was pleased to inaugurate the new Philippine consulate general in Houston, Texas recently, with newly appointed Consul General Jerill Santos leading the team that worked hard to get the new consulate office up and running.
Joining us for the inauguration were members of the Consular Corps of Houston that include Consul General Juan Sosa of Panama and the State Department's Office of Foreign Missions Associate Regional Director Robert Hopkins. Also at the inauguration were leaders of the Filipino community in Texas led by former Honorary Consul General Ethel Mercado, whose dedicated service to the community is very much appreciated.
Also in attendance were the Philippine Consuls General in the US: Adel Cruz (Los Angeles), Gina Jamoralin (Chicago), Claro Cristobal (New York), Joselito Jimeno (Honolulu), Henry Bensurto (San Francisco) and Honorary Consul Roberto Romero (Louisiana).
Aside from Texas, the new consulate general will also serve Filipino communities in New Mexico, Arkansas, Louisiana, Mississippi and Oklahoma.
When the original consulate was closed down 25 years ago, members of the Filipino community in Texas had to travel all the way to the consulate general in Los Angeles — which is about 370 miles away — for their consular requirements and other services, so one can just imagine how difficult it was. Of course, our kababayans are very pleased because the proximity of the new consulate makes it very convenient for them.
Over the years, the Filipino community in the "Lone Star State" has grown. They have become one of the largest in the US after California, Hawaii and Illinois.
The reopening of the consulate is proof of the renewed commitment of the Philippine government to deliver efficient and world-class service to Filipinos wherever they may be. As I always remind our consuls in the US, our primary role, as mandated by President Duterte, is to first and foremost take care of the needs of the Filipino community in our respective jurisdictions.
Aside from providing consular services, the new consulate in Houston will also help foster diplomatic, economic and cultural cooperation between the Philippines and the United States.