Travel in Style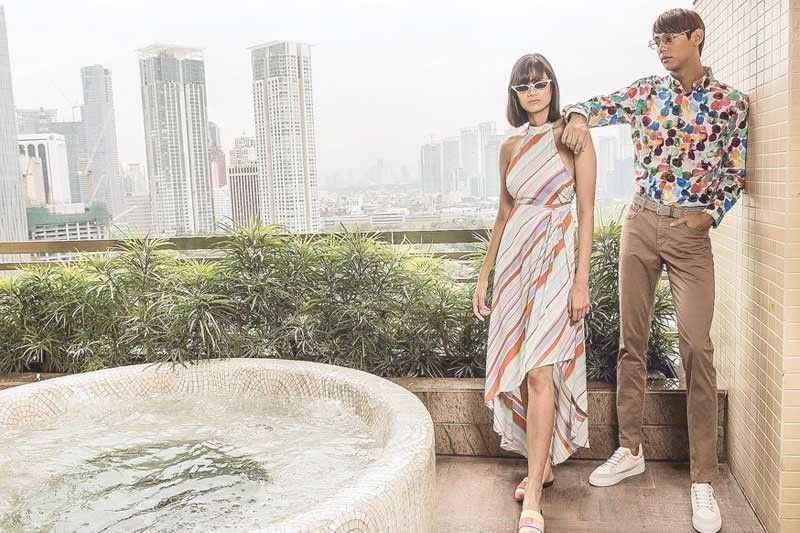 Fashion trends are summer-ready to unfold. To beat the scorching heat, these chic wardrobe pieces are must-haves for any destination.
In the Philippines, leading the style pack is Rustan's with its new arrivals.
The women's selection offers a wide range of trendy essentials to welcome summer. This season, fashion is screaming "prints, please" with a showcase of stripes, florals and crafty detailing. High on the style meter are fashion ideas for any occasion from Bardot, Finders Keepers and Nicole Miller. Beat the heat with swimsuits that make your sun shine. From sorbet to nautical shades, make that splash by the beach or in the pool in the coolest swimwear by Seafolly.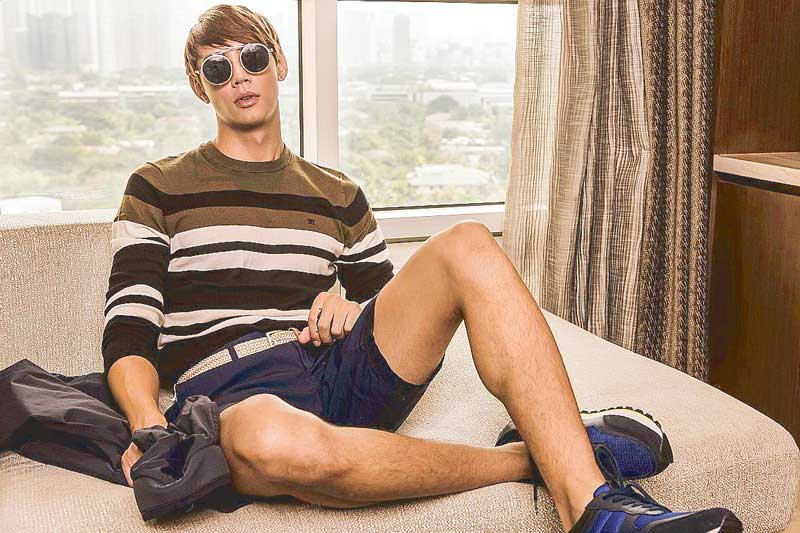 Sweater, shorts and jacket by Pedro del Hierro and sneakers by Hackett.
Summer is cool with chic ensembles that are definitely day-to-night showstoppers. Fashion your ultra-style statement in Adrianna Papell, Aidan Mattox, Bari Jay, Josie Natori, Keepsake and Tadashi.
A look will never be complete without accessories. Finding the perfect tint to keep your eyes in style, sunglasses by Fin are definitely the current style setters. Shoes and bags from the likes of Arezzo, Aquazzura, Chiara Ferragni, Danse Lente and Sergio Rossi will definitely keep you on the radar.
At the men's section, the philosophy of cool is all about the perfect balance between form and function. Whether sporting fashionable stripes, modern knitwear, summer jackets or a monotone look, the key is style+practicality. The country club look, sporty or casual, is cool this season with pieces from Adidas, Dorfman Pacific, Adolfo Dominguez, Ricardo Preto, Knowledge Cotton Apparel, Façonnable, Hackett, New Balance and Pedro del Hierro.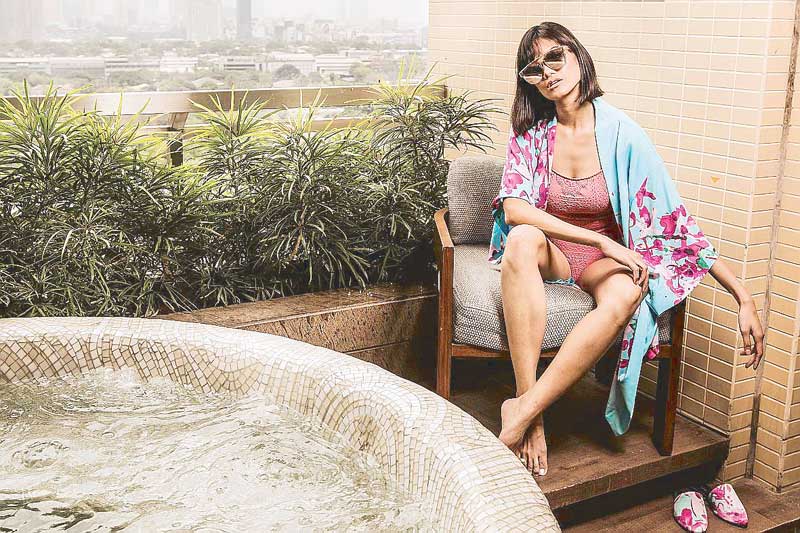 Floral Natori Robe, one-piece swimsuit by Seafolly, mules by Natori and sunglasses by Fin.
This summer, Rustan's presents the 2019 Summer Travel Fair in partnership with HSBC. The country's iconic retail department store is celebrating the arrival of the best season under the sun with fresh new arrivals from its roster of must-have brands and curated finds. Until April 30, spend a minimum of P15,000 on a single-receipt transaction and you'll receive an exclusive Travel Pouch from proudly homegrown waxed-canvas bag brand Gouache, which supports displaced craftsmen from Marikina and Cogeo, Rizal.
Also exclusive to the Summer Escape Travel Fair, Rustan's patrons can get free FSP card printing, as well as earn 20,000 FSP points by downloading the Rustan's FSP app until today. Points earned may be converted to PAL Mabuhay Miles points to reward the traveler.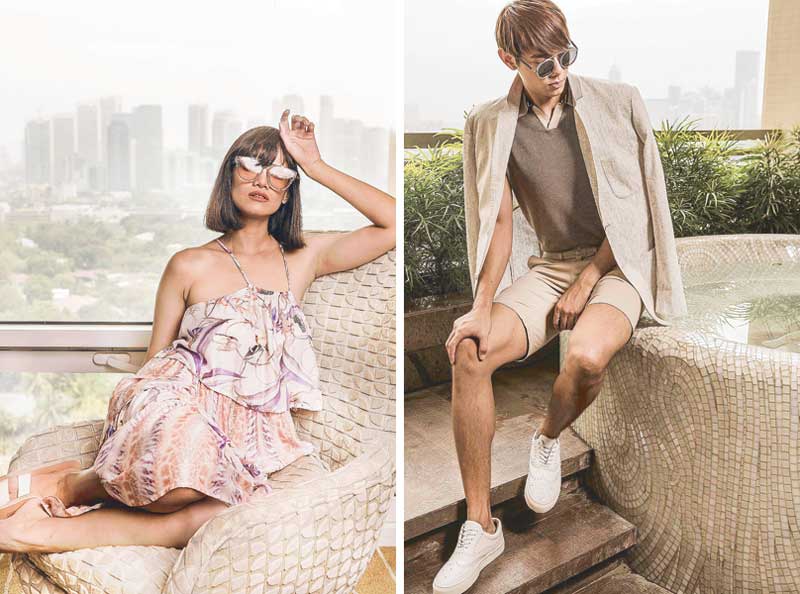 (Left) Floral dress by Miléa and slip-ons by Ancient Greek Sandals. (Right) Blazer by Adolfo Dominguez, shirt by Pedro del Hierro, shorts and belt by Façonnable, sunglasses by Fin and sneakers by U by Ricardo Preto for Rustan's.
Photography by Mau Aguasin • Creative direction and styling by Luis Espiritu Jr. • Associate stylist: Bang Martinez • Makeup by Pia Reyes • Hairstyling by Hyatt Laurel • Models: Danica and Kevin (IM Agency) • Shot on location at Discovery Primea, Ayala Avenue, Makati City • Special thanks to the management and staff of Discovery Primea