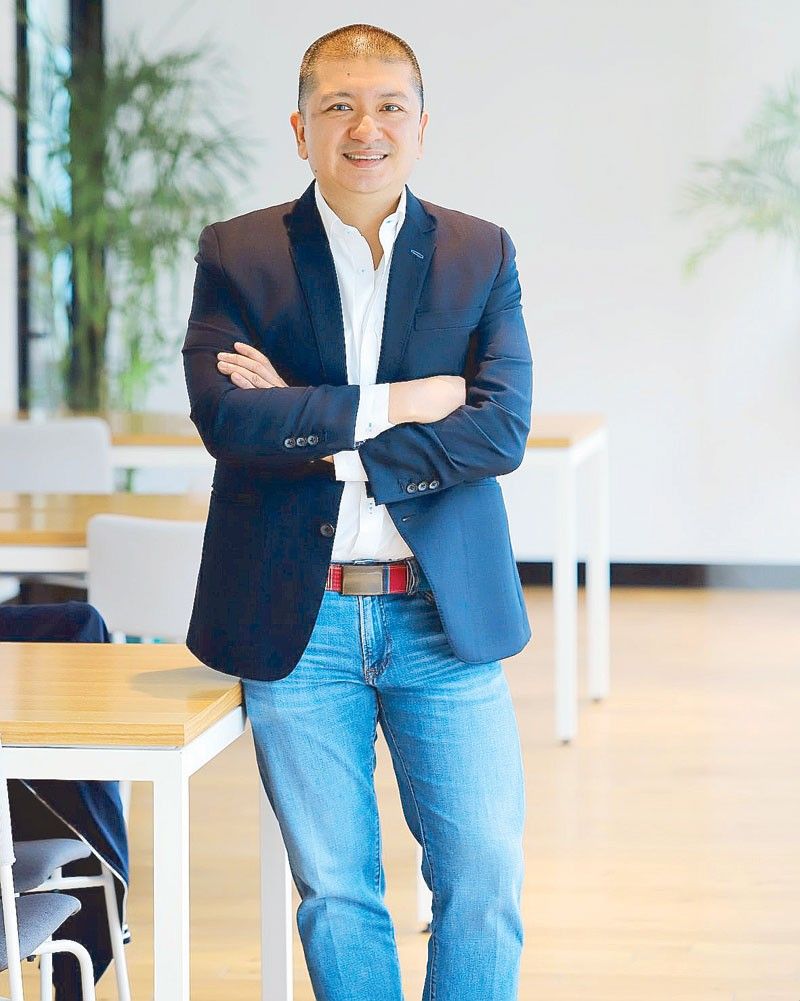 At the helm of Payoneer is Miguel Warren.
Photos by Renjie Tolentino
'Ultimately, this is a business of trust.'
The advent of digital technology has changed the face of business, with freelancers, startups and online entrepreneurs now able to tap into the global market through what is known as e-commerce. Financial technology (fintech) in particular has opened up a lot of opportunities for businesses to thrive because compared to traditional channels, costs for money transfers across borders are lower and transactions including payments can be done faster with the help of companies such as Payoneer.
Headquartered in New York and founded in 2005, the company first became available to the Philippines as a service in 2009, before opening up a local office in 2016. At the helm is Miguel Warren who serves as the Philippines' country manager and is also the regional head for Southeast Asia, Bangladesh and Pakistan.
"We are an innovative cross-border payments platform that connects businesses with individuals and professionals all over the world," the young executive begins. "What we do is actually empower entrepreneurs to take their businesses globally, enabling them to receive funds from international market places and from direct international clients," Warren explains.
Back in the day, small business owners or freelance service providers with overseas clients would receive payment through checks sent to a local bank via mail, which could take two weeks. This is followed by a clearing process that could take as long as three weeks or more — a lengthy procedure that could hinder cash flow and make life difficult especially for freelancers.
"In the local context, speed is absolutely critical. Before we opened the local office of Payoneer, it would sometimes take five to seven days for the funds to arrive in a local bank. We have been able to reduce that to same day, which has really helped us with our target customers because they need the money immediately," Warren says.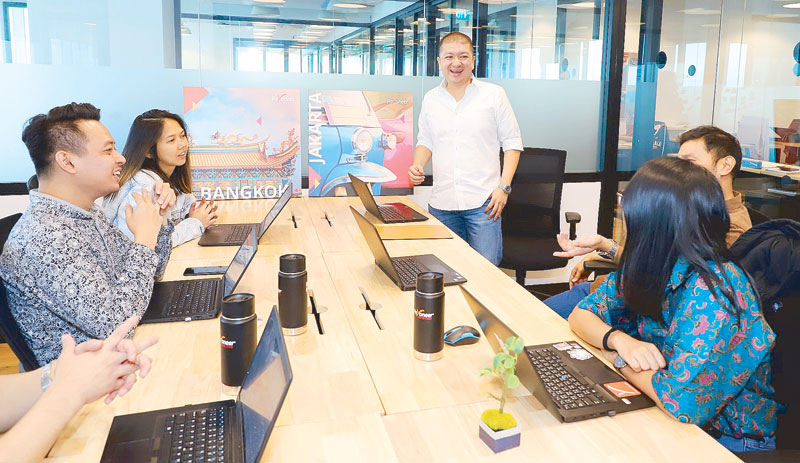 Miguel Warren (center) with team mates (clockwise) Reza Maulana, Jen San Antonio, Sam Salinda and Britzee Capili.
Admittedly, there are other platforms or companies offering the same type of service, but according to Warren, Payoneer is distinct because "there is no other company that provides the breadth of connections to tens of thousands of global brands in the marketplace. We have a very wide network of partners, and we deal with more than 200 countries and 150 different currencies," he discloses.
What makes the Philippines really interesting for Payoneer, he adds, is the amazing number of online workers in the country estimated at more than 1.5 million. "Pinoys have really become entrepreneurial," says Warren, expressing appreciation for the support provided by the Department of Information and Communications Technology (DICT) that has been investing on infrastructure and more importantly, on technical training for Filipinos in rural communities to develop their ICT skills and capabilities through the "Rural Impact Sourcing" project.
"One of the key programs we have both locally and internationally is called the Payoneer Forum, which are events that we organize with business partners, thought leaders and influencers to help people in communities understand the global opportunities that are available for them. Since 2016, we have done 10 of these forums and visited major cities all over the Philippines. It's very meaningful to hear people say how happy they are that they are able to create jobs and don't have to go to bigger cities to earn very good wages," Warren shares.
While it has only been two years since the company set up an office in the Philippines, the impressive performance of Warren's team in the local market was obviously one of the reasons why the Philippines was designated as the regional hub for Southeast Asia as well as Bangladesh, Pakistan and Sri Lanka.
"We are well positioned to capitalize on opportunities in neighboring countries — Indonesia, Malaysia, Thailand, Vietnam — and the talented team we have been able to build is one of the key reasons why we are confident that we can expand from this base," he says.
Miguel is also emphatic that one of the things Payoneer focuses most on as a company and as a business is risk management compliance and making sure that they operate within the local regulations of all the different countries they deal with.
"We are handling funds so we need to give our customers and our partners the assurance that we have been able to handle all the different requirements in the different countries we do business in a very straightforward manner. Because, although we are in payments, ultimately, this is a business of trust," Warren concludes.