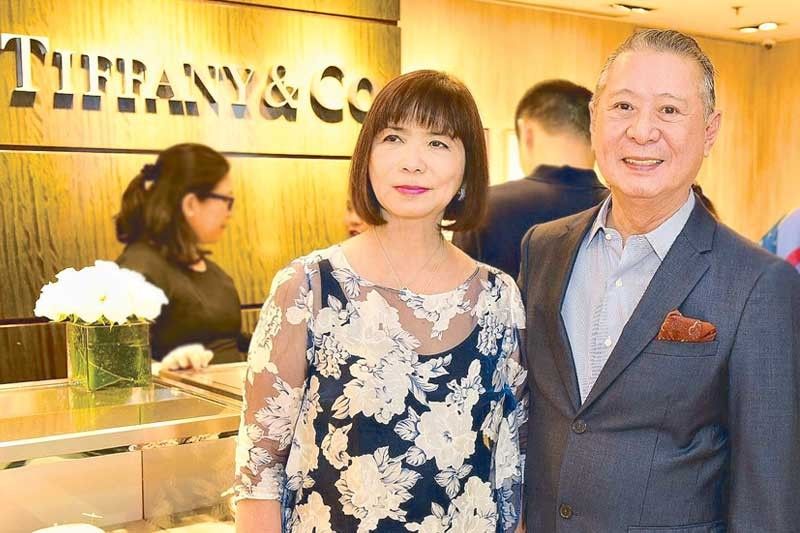 STAR Lifestyle editor Millet Mananquil and Tiffany & Co. country manager Mario Katigbak.
"All you need is love, but a little jewelry never hurt anybody." — Abby Lowery
Celebrated jewelry brand Tiffany & Co., under the leadership of country manager Mario Katigbak, recently launched its latest collection.
The momentous two-day event, held at Rustan's Makati and Rustan's Shangri-La respectively, was graced by the metro's most stylish jewelry enthusiasts, who have a soft spot for the iconic blue box.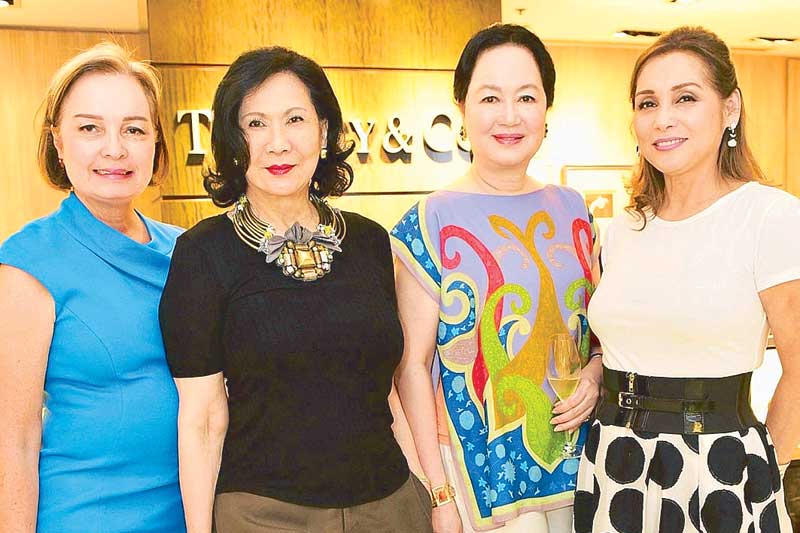 (From left) Margie Moran-Floirendo, Babette Aquino-Benoit, Frannie Jacinto and Carol Garcia.
Made popular by cinematic legend Audrey Hepburn, who wore the brand's stunning pieces for her film Breakfast at Tiffany's, Tiffany & Co. has truly carved its own name in the global jewelry industry.
Congratulations to the team behind Tiffany & Co. for a successful launch!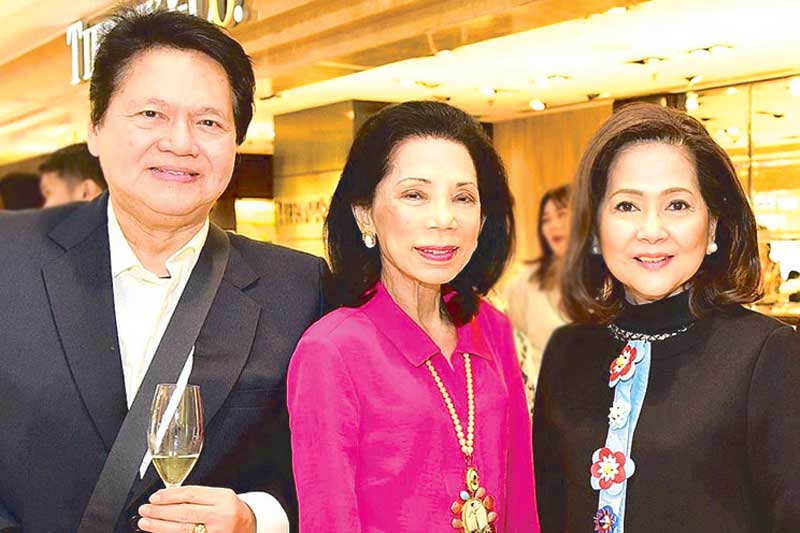 Rupert and Tina Jacinto with Carol Mercado.
(Tiffany & Co. is located at Rustan's Makati and Rustan's Shangri-La Plaza in Mandaluyong City. Its flagship store will be launched in June 2019 at Greenbelt 4.)
A celebration for two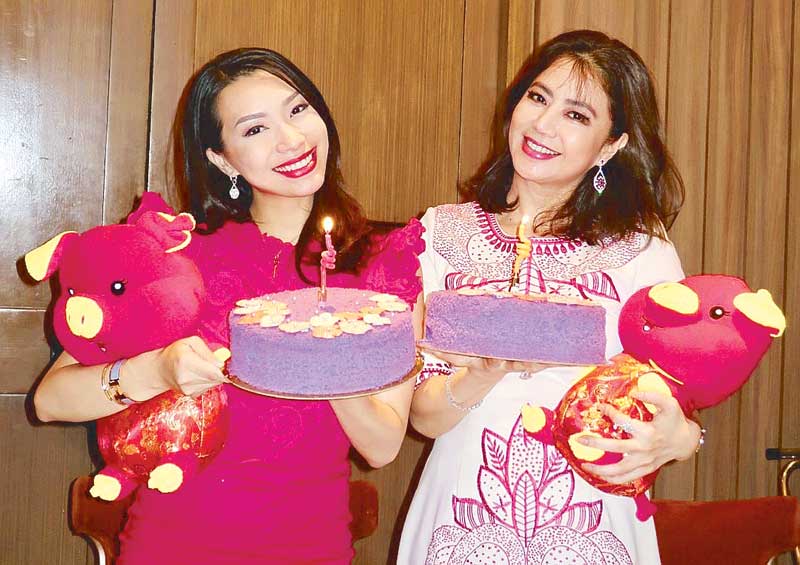 Celebrators Robina Ko-Tan and Agile Zamora.
A stunning group of ladies lovingly referred to as "Johnny's Best Buddies" recently celebrated the birthdays of its beautiful members Robina Ko-Tan and Agile Zamora.
Held at Summer Palace at EDSA Shangri-La, Manila in Mandaluyong City, the event was a delightful celebration of two well-loved ladies.
Many happy returns, dear Robina and Agile!
Greetings
Advance birthday greetings to Rosie Coyiuto, former President Fidel V. Ramos, singer Joey Albert and Sandy Prieto Romualdez, March 18; Liza del Rosario-de Jesus, Carmen "Kimi" Cojuangco, Josine Elizalde, CADP boss Pedro Roxas, Josephine del Gallego and Alexis Rebano, March 19; Grace Glory Go, March 20; Vivian Yuchengco and Bambina Buenaventura, March 21; culinary ambassador and world-renowned chef Margarita Fores and Anya Katigbak Cajucom, March 22; "Handkerchief Queen" Julie Shing, Loling Panlilio, Snooky Taylor and Co Ban Kiat Hardware vice president for IT and logistics Wesley Cobankiat, March 23;
Happy wedding anniversary to Ernest and Josie Rufino, Nicolas and Ysabel de Leon, March 23. May you share many, many more wondrous years together.
So, how was your week?
(For comments and inquiries, please e-mail me at jjlitton@indanet.com.)