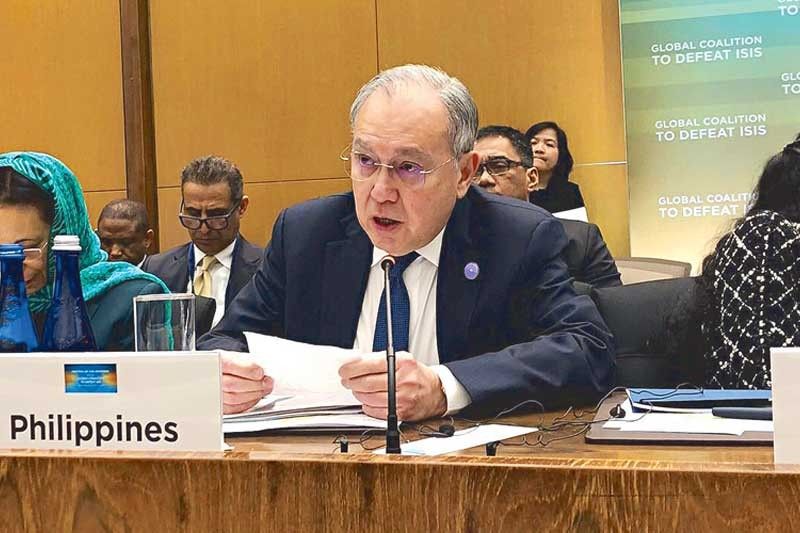 Sharing the Philippine government's successful effort to fight terrorists during the 2017 siege of Marawi.
Global coalition vs. terrorism
In September 2014, the United States issued a clarion call to the world's leaders to fight terrorism on all its fronts and demolish the ISIS (Islamic State of Iraq and Syria) "network of death." From an initial 40 countries that responded to the call, the "Global Coalition to Defeat ISIS" now has 79 partners composed of 74 nations and five international organizations that include the NATO (North Atlantic Treaty Organization) and the Interpol.
Aside from countering terrorist propaganda and thwarting the flow of foreign terrorist fighters across borders, the coalition is also committed to disrupt efforts by militants to raise funds for their activities and operations, supporting efforts to stabilize areas liberated from terrorist foothold and launching counter-terrorist military strikes.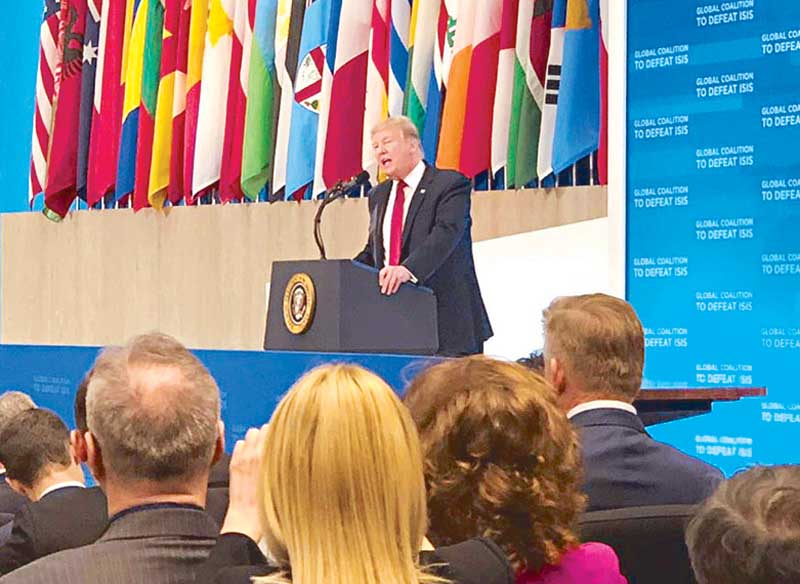 US President Donald Trump thanks coalition partners for their commitment to defeat ISIS.
I headed the Philippine delegation that joined the recent "Meeting of the Ministers of the Global Coalition to Defeat ISIS" held at the US Department of State in Washington, D.C. organized by US Secretary of State Mike Pompeo and with President Donald Trump as keynote speaker.
The gathering in Washington was the largest to date, and during my intervention, I shared the successful efforts of the Philippine government to fight the Maute and Abu Sayyaf terrorist groups that attacked Marawi City in May 2017, with the help of our allies such as the US and Australia.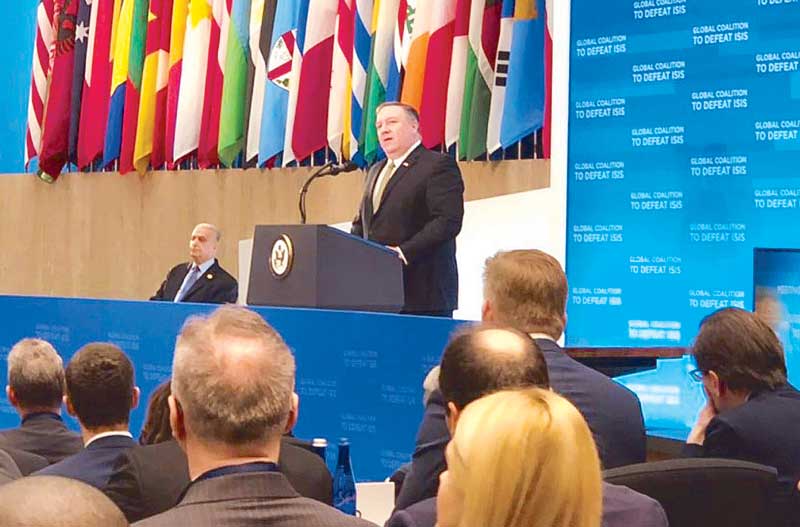 US Secretary of State Mike Pompeo delivers welcome remarks.
During the meeting, I also underscored the commitment of the Philippines to do its part in annihilating ISIS, and expressed the government's strong resolve to combat the terrorist threat by going after their enablers such as traffickers of illegal drugs.
During my conversation with Lt. Gen. Michael Nagata, director for strategic operational planning of the National Counterterrorism Center under the office of the Director of National Intelligence, I recounted the discovery of P250-million worth of shabu (methamphetamine hydrochloride) during clearing operations by Philippine government troops in Marawi City, which highlighted the connection between illegal drugs and terrorism. President Duterte himself has confirmed the connection between terrorism and illegal drugs, which is a major source of funding for terrorist organizations.
While much has been done to decimate ISIS, there is still much work ahead to permanently defeat the militant group as Secretary Pompeo remarked, reassuring allies that the US is committed to lead the fight against ISIS.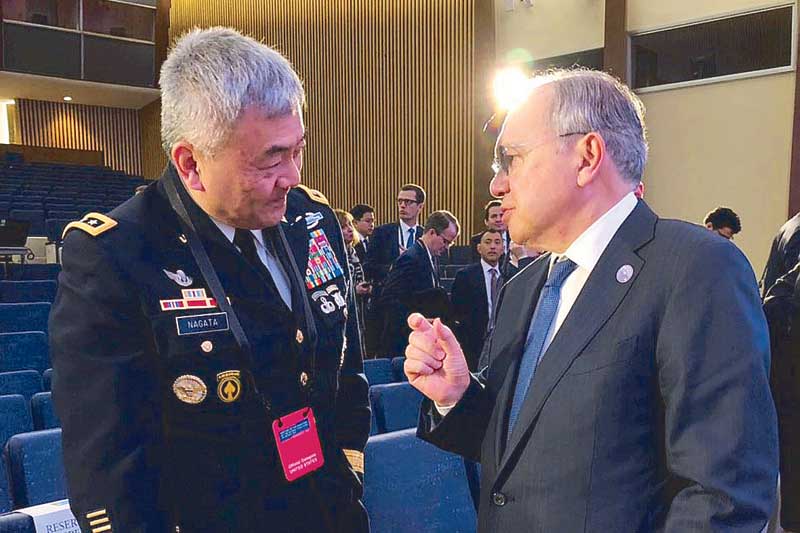 Engaging with Lt. Gen. Michael Nagata, director for strategic planning of the National Counterterrorism Center.
In his speech, President Trump said that "the struggle against terrorism is a shared fight" and exhorted coalition partners to do their part and contribute their fair share — a sentiment that I totally agree with, because we need to totally destroy the purveyors of terror.