Bay City goes elite
February 3, 2019 | 12:00am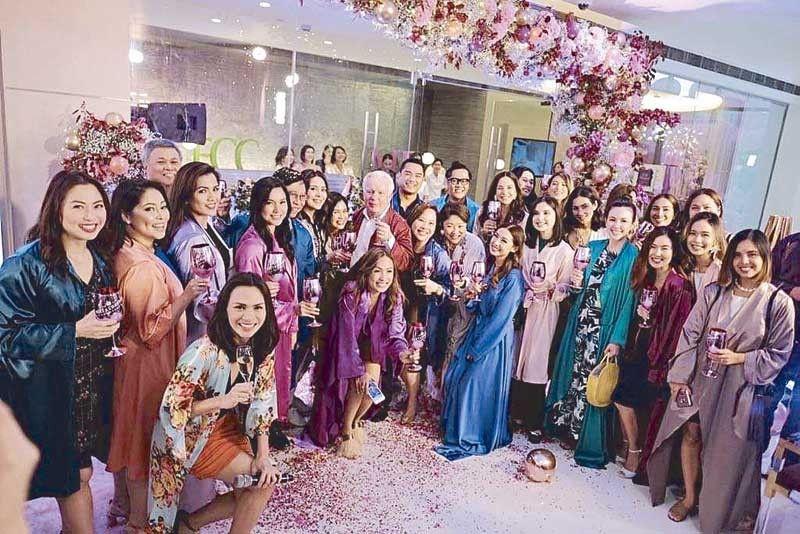 Our Bay City area suddenly got sexier as Marie France Elite and Facial Centre unveiled their newest location at the third level of Met Live on Macapagal Avenue, with a late afternoon party that has to be one the most enjoyable, mirth-filled openings one could conjure up.
With the hashtag #thinksexylivesexier, Marie-France Group head for public relations and media NJ Torres-Jacobson organized a wonderful event that had the Marie France owners and directors, staff, endorsers, media guests and social media personalities, all donning night robes that Happy Andrada had thoughtfully prepared.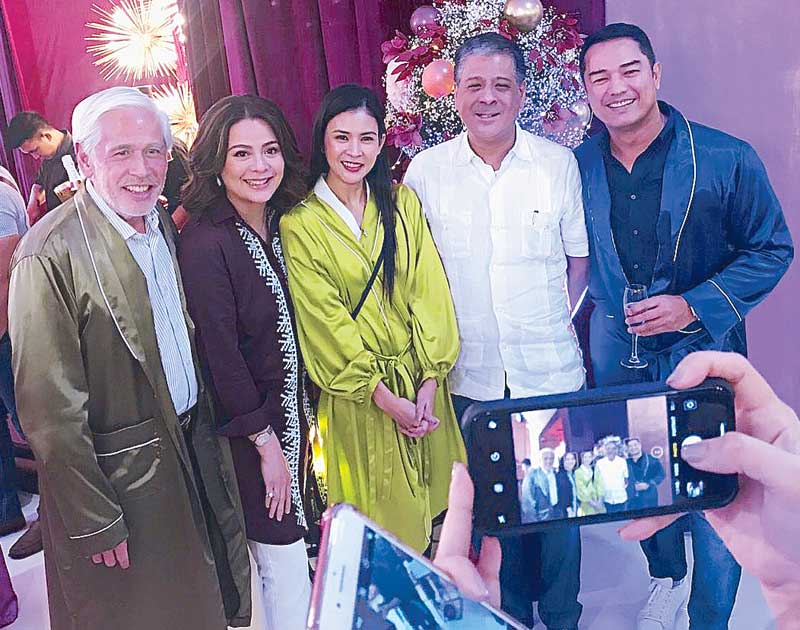 (From left) Raul Manzano, Dawn Zulueta-Lagdameo, Gelli de Belen-Rivera, Anton Lagdameo and Ariel Rivera.
The new layout and the interiors of this combined Marie France, Facial Care and For Men are something to be very impressed by. It's a new look, and it works in terms of saying and delivering comfort, luxury and privacy. Directors George Siy (with wife Mimi), Jackie Share (with daughter Rhean), Angeline Fiechter, and Robin Horsman and Renato Reyes, who were present during the launch, all can be very proud of what they've created at Met Live.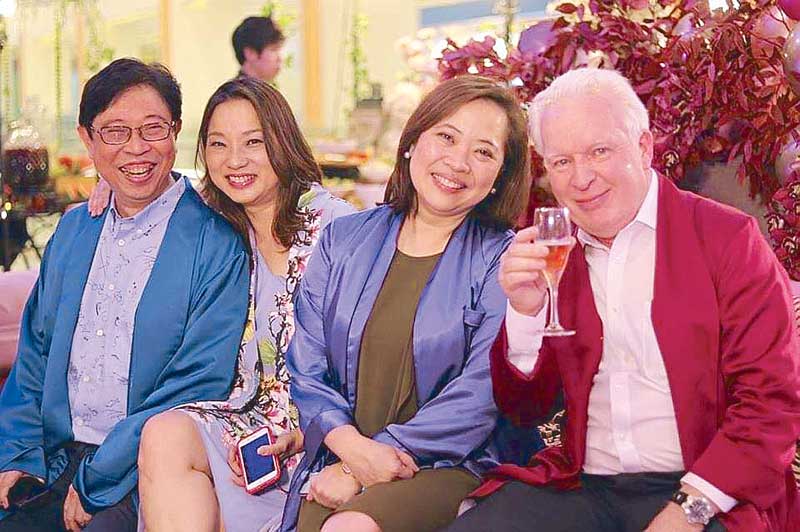 (From left) Marie France Group president George Siy and wife Mimi with Jackie Share and Robin Horsman.
Highly regarded for its range of noninvasive beauty treatments and regimens for both the face and body, the Marie France Group has always taken pride in locating where its existing client base, and potential clientele, can be found. On Ayala Avenue, off 5th Avenue BGC, in Alabang, in Binondo, Pampanga, Cebu, on Congressional, on T. Morato and Ortigas Avenue, in Eastwood and in Greenhills, and now here on Macapagal Avenue — there's a constantly evolving line-up of locations for the group.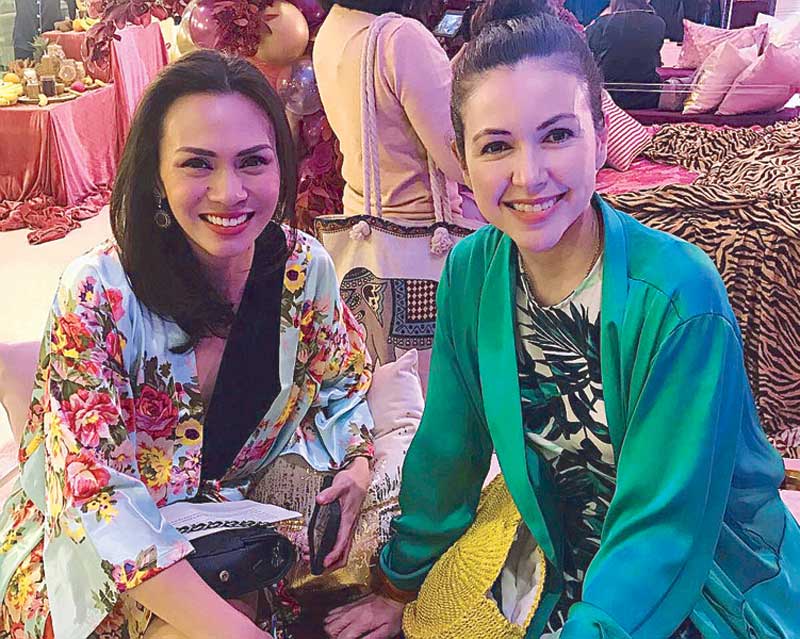 Event host Issa Litton and Tessa Nieto-Villalon.
One special aspect of the afternoon I noted was how many of the MF Group's endorsers, ambassadors and personalities showed up. This has to be a tribute to NJ, and the work she has put in over the years in cultivating this group of noted individuals. NJ will be leaving very soon and head to Europe, committing to marriage, motherhood and domestic bliss and putting career on hold — for now.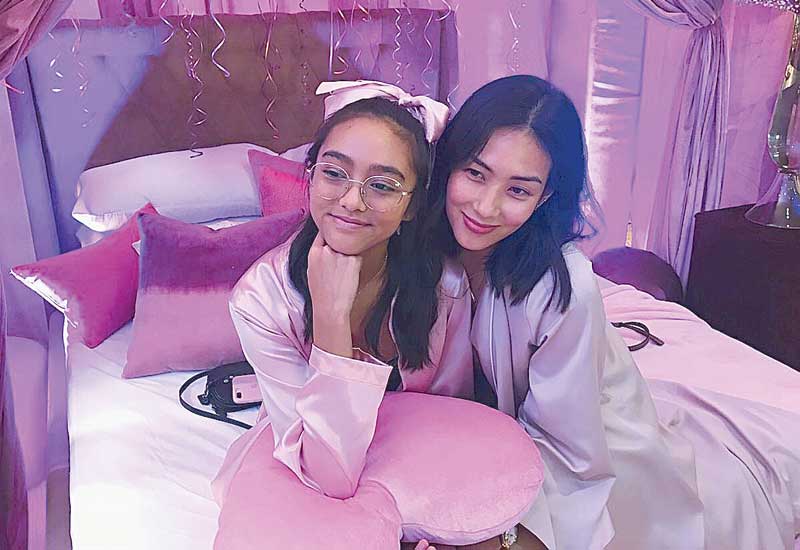 Mikaela Lagdameo-Martinez with her daughter Noelle.
Like many present that afternoon, I'll be missing NJ, her raucous laughter, and endearing attitude. NJ acted like some "mother goose" and we were her flock; and it'll be sad to see her go, but we are wishing her well, and the very best as she embarks on this new chapter of her life.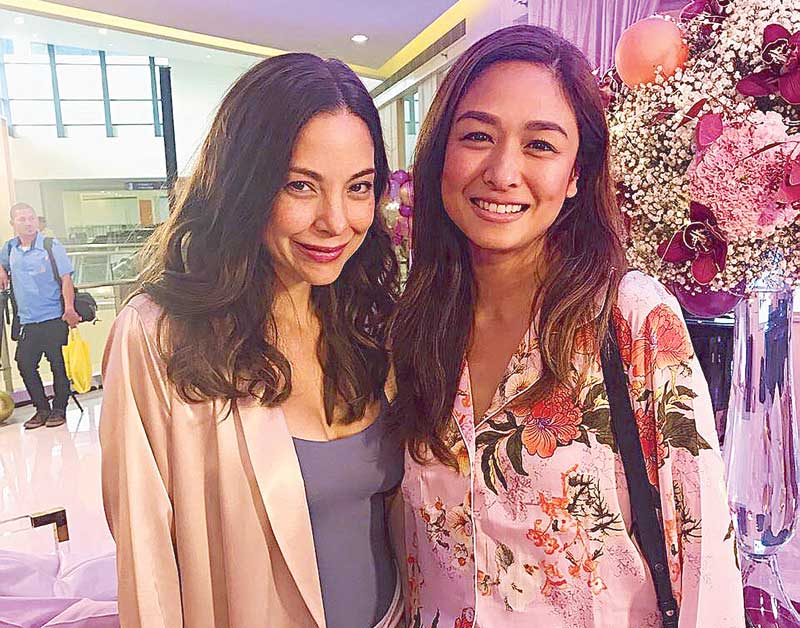 Amanda Griffin-Jacob and Kelly Misa-Fernandez.
Meanwhile, for those who live and work around the MOA/Entertainment City/Bay City area, life has certainly gotten sexier.