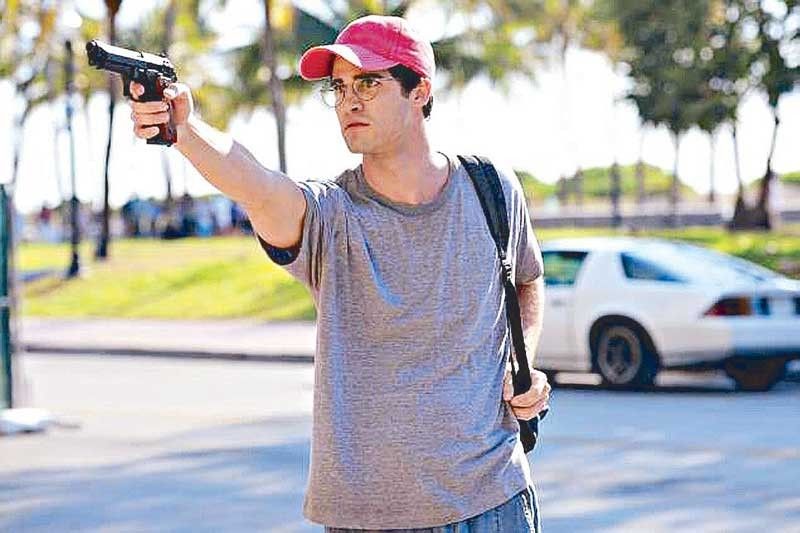 Darren Criss as Andrew Cunanan in The Assassination of Gianni Versace. He won the Golden Globe award for Best Actor in a Limited Series or Picture made for TV.
Photo by Jeff Daly/FX
When it comes to honoring the previous year's best in film and television, the months of January to early March have traditionally been that period of the year when awards season fever hits hardest. This year, it kicked off Jan. 6 with the Golden Globes, followed by the Critics Choice Movie Awards on Jan. 14, and the Screen Actors Guild Awards on Jan. 27. It moves "across the pond" for the British Film Academy Awards on Feb. 11, and culminates early this year, with the Oscars on Feb. 24.
One can only imagine the logistics involved in ferrying the evening gowns, tuxedos, jewelry and accessories from one awards show to the next. The high-stakes negotiating that goes on to get this or that actress to wear a particular fashion designer or jewelry brand, and how those seconds on the red carpet, or the minute allotted for an acceptance speech makes it all worthwhile for these fashion brands. Last year's Golden Globes was high drama in this department, as the "Time's Up" movement had the fashion industry scrambling on how to make that black ensemble stand out from all the other black outfits.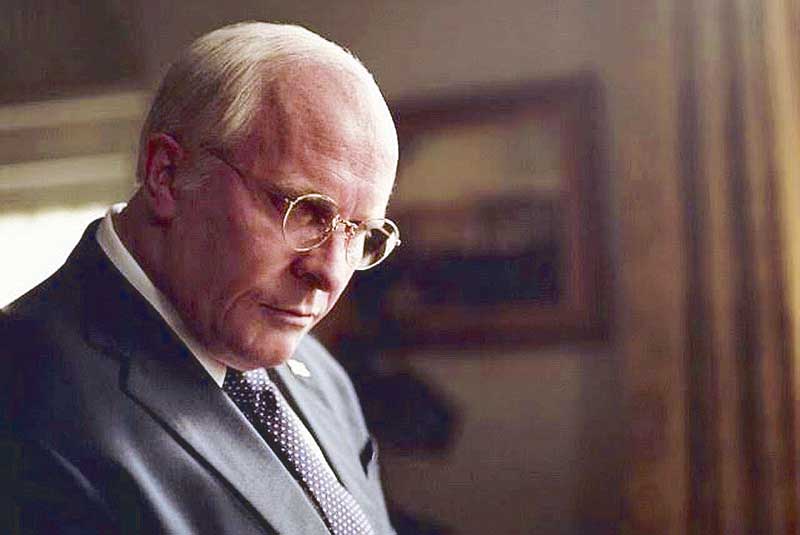 Christian Bale as former US VP Dick Cheney in Vice. Photo by Greig Fraser/Annapurna Pictures
With the controversy over who will host this year's Oscars still unresolved as of this writing (Kevin Hart bowing out due to homophobic jokes he made on social media from several years in the past), this may be the time to look beyond all these sidebar stories and reflect on what make this awards season happen in the first place — the year's achievements in film and television.
While the most popular film nomination for Filipinos following these awards shows will most likely be A Star Is Born, with a good number cheering for Lady Gaga to take home Best Actress, I'm certain just as many will be rooting for Rami Malek and his uncanny Freddie Mercury portrayal in Bohemian Rhapsody. Well, he won Best Actor in a Motion Picture Drama in the recent Golden Globe Awards.
As am sure there'll be interest in watching how Crazy Rich Asians fares; as some award-giving bodies have included the film for Best Work by an Ensemble Cast, Best Picture — Musical or Comedy, and Constance Wu garnered a Golden Globe Best Actress in a Musical or Comedy nomination.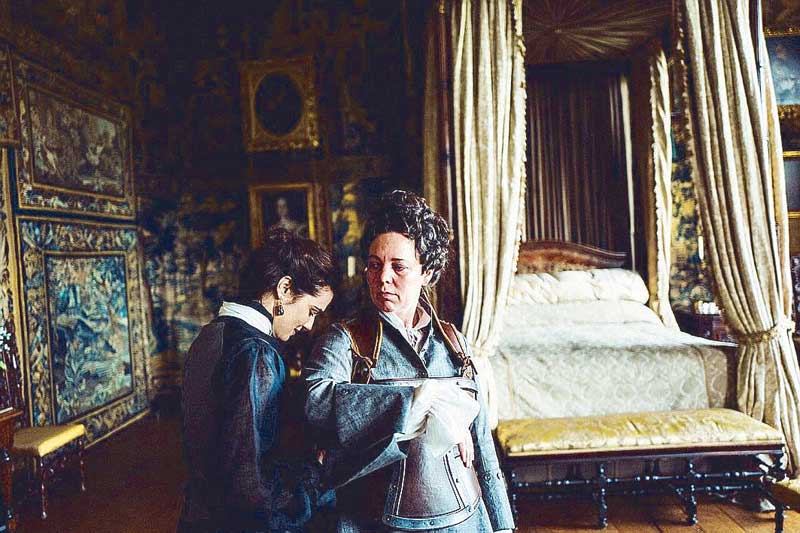 Rachel Weisz and Olivia Colman in The Favourite. Photo courtesy of Fox Searchlight
Me, if you're looking for sheer acting that will turn your heads, I would look out for The Favourite's Olivia Colman, and her two supporting stars, Rachel Weisz and Emma Stone (which, according to my grapevine, still opens Feb. 20 here in Manila). Have always been partial to dark, period comedies making fun of English royalty, and this tale of unbridled ambition and greed directed by Yorgos Lanthimos, gets high marks. My only concern would be Weisz and Stone cancelling each other out in the Best Supporting Actress race, and I'd tip Regina King for If Beale Street Could Talk or Amy Adams in Vice to swoop in for the steal.
As for Best Actor, my manok would be Christian Bale in Vice for his astounding transformation taking on the role of former US Vice President Dick Cheney. From the trailer alone, I had to blink twice and still couldn't believe it was Bale playing alongside Sam Rockwell's George W. Bush. This is acting of a totally different order! And in my estimation, Christian Bale is clearly ready to fill in the shoes of the now retired Daniel Day-Lewis. Viggo Mortensen in Green Book would be his main competition for Best Actor nods.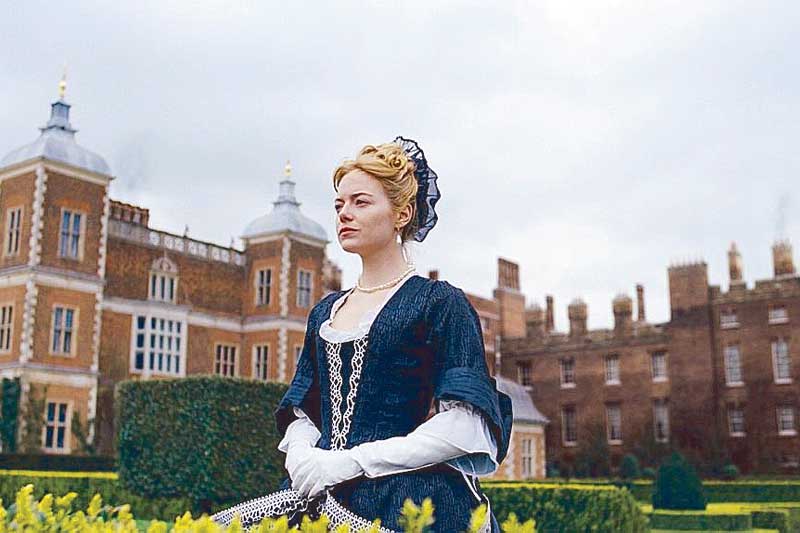 Emma Stone in The Favourite. Photo courtesy of Fox Searchlight
And look to Cuaron's Roma to take home some trophies in categories where it garnered nominations. It's such a favorite with critics and audiences alike, that it's a sure bet to win some prizes including Best Director, and an award for the gorgeous black-and-white cinematography.
On the television front, the streaming services such as Netflix and Amazon Prime continue to do battle with the regular networks and channels such as HBO in upping the quality of what we can watch on TV nowadays. I can only wish A Very English Scandal, the political satire about the Profumo scandal, starring Hugh Grant and Ben Whishaw, caught enough eyeballs and will figure in the "wins" column. And let's hope Darren Criss, a proud Fil-American, can duplicate his Golden Globe win for Best Actor in a Limited Series for The Assassination of Gianni Versace, and once again, call out to his mom, a "firecracker Filipino woman from Cebu."
So much to look forward to over the next 60 days or so, and I'm calling out the movie distribution companies to give runs to these quality films. If Beale Street Could Talk, Vice, Green Book, BlacKkKlansman and Can You Ever Forgive Me? are just some of the films figuring in this awards season race, and we've not had a chance to view them yet.