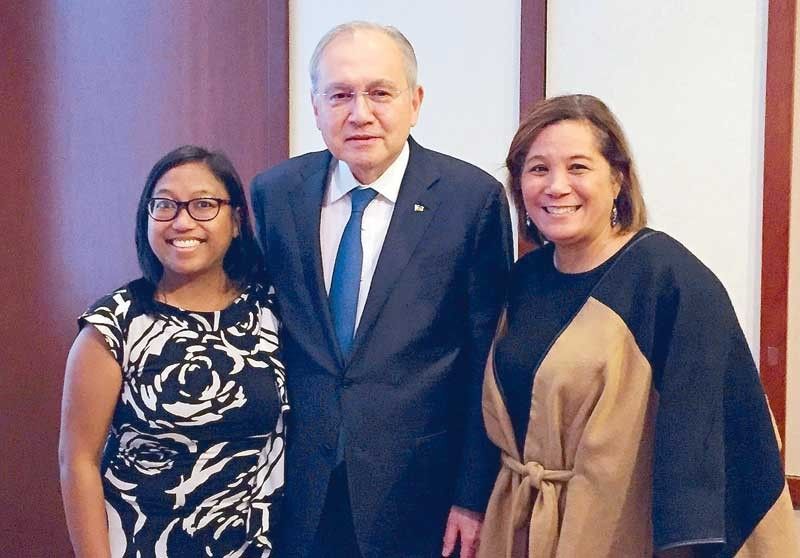 With Melody and Naomi Estaris of Virginia.
Melody Agbisit: Purpose-driven millennial
By 2025, millennials — those born between 1981 and 1996 — will comprise 75 percent of the workforce, bringing with them a purpose-driven work ethic focused on making a positive social and environmental impact.
One such purpose-driven millennial is Filipino-American Melody Agbisit, whom I had the pleasure of meeting when she paid a courtesy call at the Philippine Embassy in Washington, D.C.
The child of Cesar Agbisit and Margarita Dichoso who are both from the province of Cagayan, the Virginia-born Melody says her family migrated to the US "to start a new life in hopes that their children wouldn't have to go through the same financial hardships they faced."
And while Cesar and Margarita raised Melody and her siblings to be proud of their heritage through Filipino food, music and traditions, pride for the country they had left was not really accentuated in the Agbisit household. Visits to the Philippines were few and far between — done only when necessary like when there is a death in the family. The length of travel going to Cagayan also left the young girl with the impression that "it wasn't worth the trip to travel there for fun."
All that changed in November 2013, on the day that typhoon Haiyan ravaged the Philippines, in particular the Eastern Visayas region.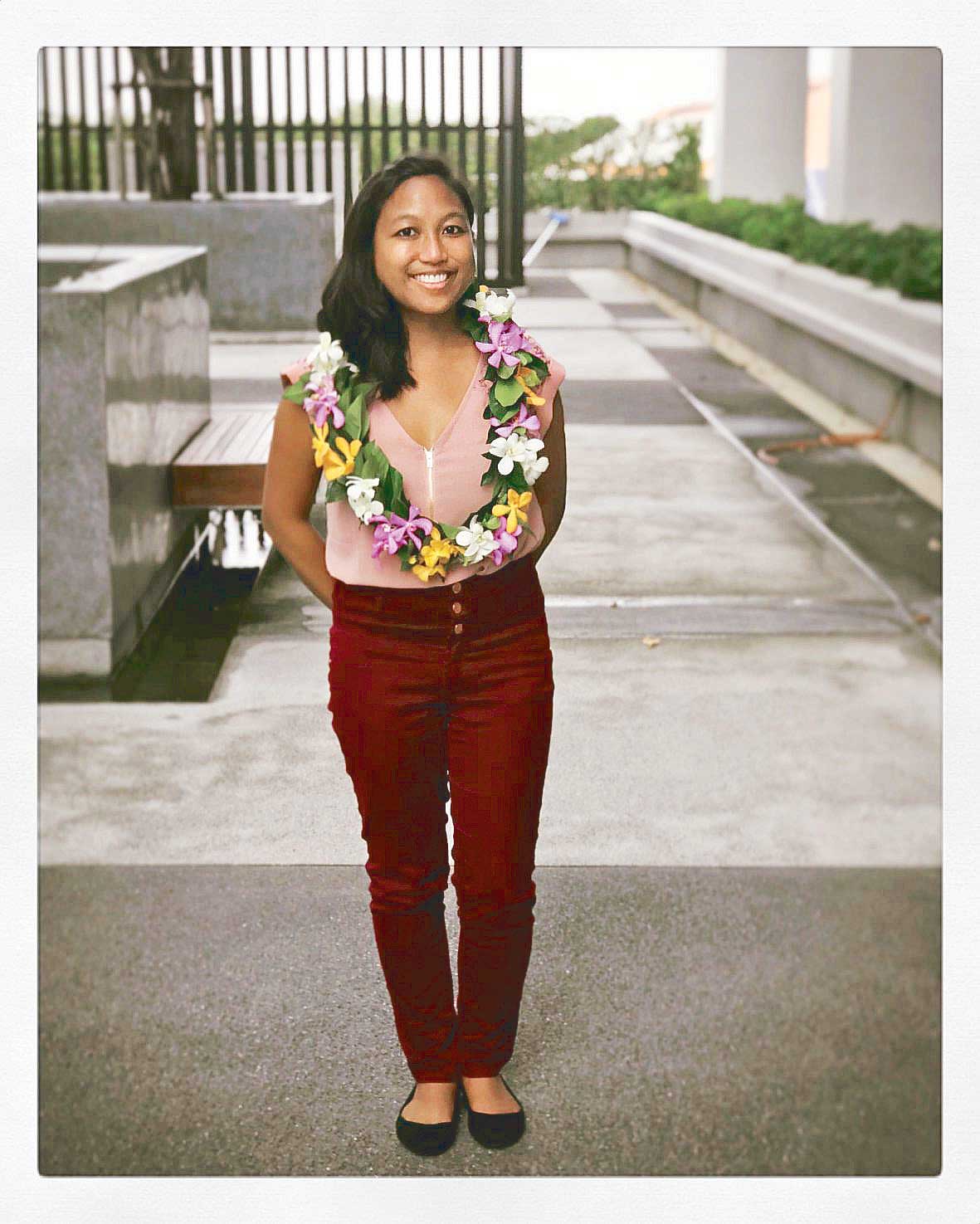 Melody Agbisit.
"I was giving a lecture on civic engagement and I felt compelled to do something for the Philippines. I couldn't find an organization doing a fundraiser," narrates Melody, adding that she ended up asking some event planning friends to raise money for the typhoon victims, working non-stop for three weeks and generating over $10,000 in the process.
But more than the money, what was more gratifying for the young woman was "igniting the passion of over a hundred Filipino-Americans to care about their homeland and give back to a cause greater than themselves."
Wanting to do more, Melody joined the medical mission in Tacloban with Roy and Naomi Estaris of Virginia, who are known for their strong advocacy for Fil-Ams. Visits to Tagaytay, Taal, Batangas, Olongapo, Boracay and many other places in the Philippines gave her a first-hand experience of Filipino hospitality and opened her eyes to the beauty of her motherland and the people's resilient spirit.
"Never had I felt more proud to be Pinay, nor more at home," recalls Melody who, on her own, works as an inspiration consultant with MeloMahalo — an aggregation of her name Melody, the Tagalog word mahal, and the Hawaiian expression mahalo, which stands for gratitude.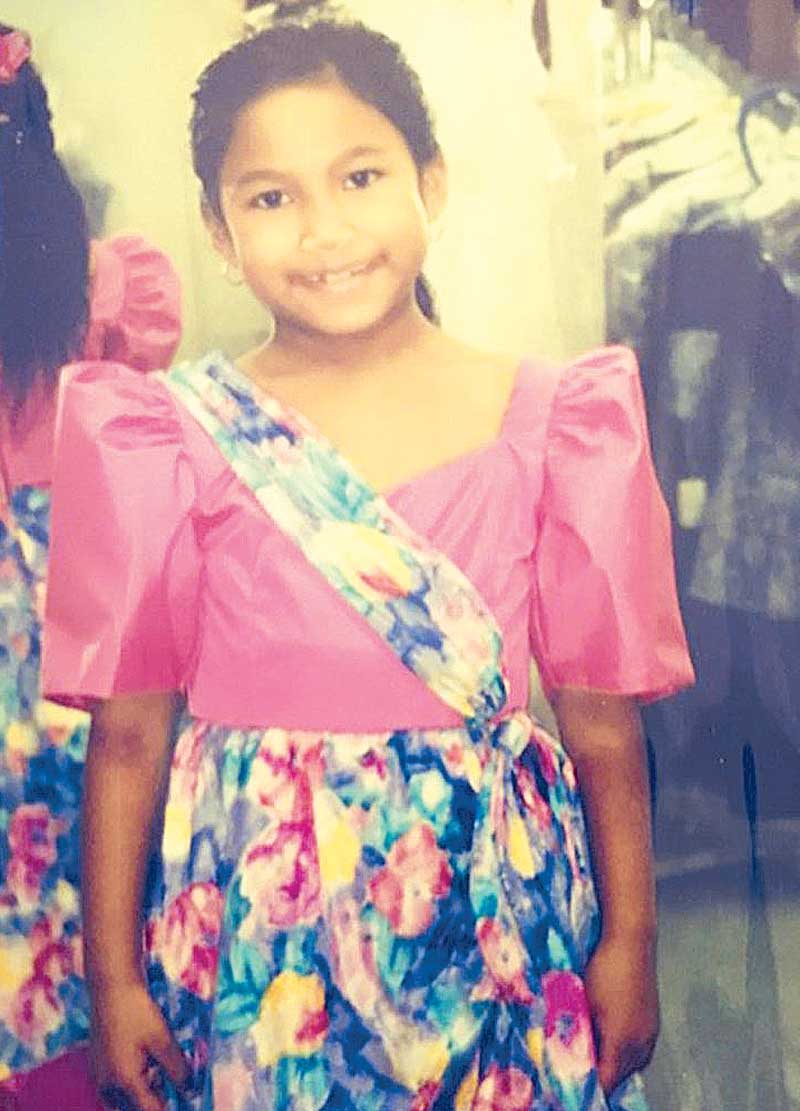 A young Melody, 'proud to be Pinay.'
Melody is currently a Ph.D. candidate at Old Dominion University. She has recently taken part in the Asia Pacific Leadership Program — an international and interdisciplinary programs focused on mid-career professionals who want to be a change agent in the Asia Pacific region — as part of the 17th cohort comprising 24 participants chosen from 15 countries. Melody has made it her mission to teach positive thinking and self-awareness to leaders all over the world.
"I believe that if we focus on our purpose, who and what we love, and our blessings — we can have a meaningful and fulfilling life," the proud Filipino-American says. *