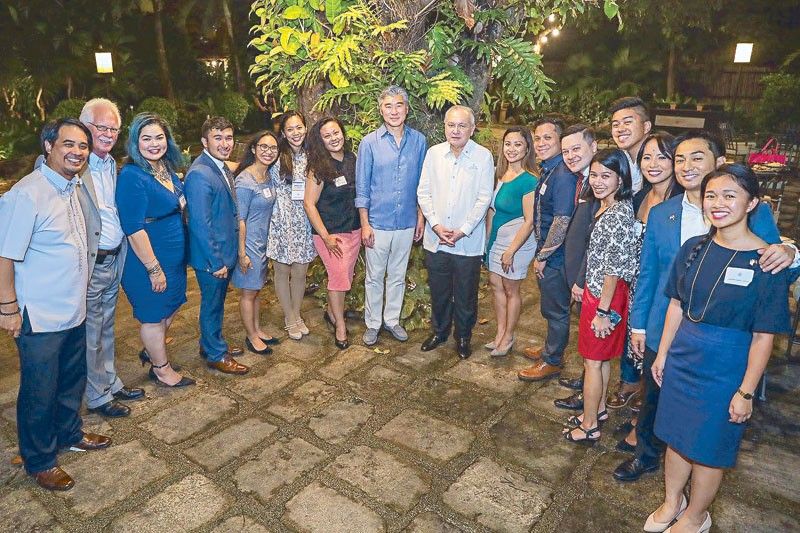 With (from left) Anthony Guevarra, Ebb Hinchcliffe, Louella Cabalona, Lakhi Siap, Melissa Palma, Meriden Villanueva, Catherine Sy Luib, US Ambassador Sung Kim, Dondi Quintans, Baron Cabalona, Joshua Ang Price, Amanda Bantug, Anthony dela Rosa, Charlynne McGinnis, Brian Tajo and Lauren Lalicon.
Rediscovering one's Filipino roots
When the Philippine Embassy in Washington, D.C. launched the Filipino Young Leaders Program (FYLPRO) in 2012, it was envisioned to be a one-of-its-kind initiative that would encourage young Filipino-Americans to know more about their country of heritage and rediscover their roots, so to speak. FYLPRO, in essence, is "diaspora diplomacy" in action, with the large number of Filipinos and Filipino-Americans in the US having the potential to influence and impact many aspects of American life.
I am pleased to note that the current crop of FYLPRO delegates are all exceptional and very promising leaders. Their passions and advocacies, as well as their talents and abilities, can help advance bilateral relations between the Philippines and the US and of course, promote the interest of the Filipino-American community all across the US.
The delegates — Baron Cabalona, Lauren Lalicon, Melissa Palma, Catherine Sy Luib, Joshua Ang Price, Anthony dela Rosa, Meriden Villanueva, Amanda Bantug, Brian Tajo and Charlynne McGinnis — visited Manila late last year and had the opportunity to interact with Filipino policymakers, business leaders, social entrepreneurs, cultural experts and artists, and innovators in diverse fields through a weeklong immersion program. The program allowed them to gain greater understanding of their country of heritage and forge lasting networks and relationships that would enrich their personal and professional lives.
The FYLPRO delegates were also paired with Filipino mentors who will take the journey with them as these young leaders work on their respective legacy projects, and interacted with captains of industry and members of local and foreign business groups in the Philippines.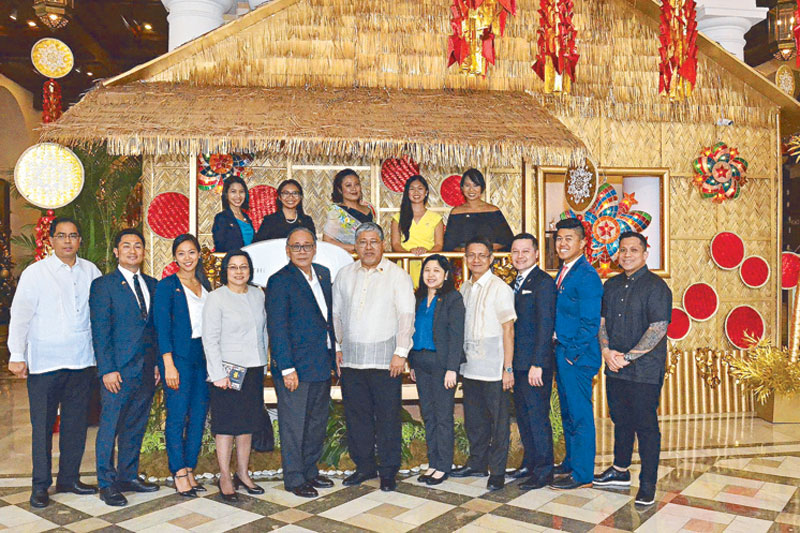 (Front row, from left) Department of Foreign Affairs-Office of American Affairs Executive Director Jaime Ramon Ascalon, Brian Tajo, Meriden Villanueva, Foreign Affairs Assistant Secretary Millicent Paredes, Undersecretary for Strategic Communications and Research Ernesto Abella, Undersecretary for Policy Enrique Manalo, chief coordinator and OIC at the Undersecretary's Office for Administration Ma. Theresa Dizon-de Vega and Assistant Secretary for Treaties and Legal Affairs Jose Eduardo Malaya with Joshua Ang Price, Anthony dela Rosa and Baron Cabalona; (back row, from left) Amanda Bantug, Melissa Palma, Catherine Sy Luib, Lauren Lalicon and Charlynne McGinnis.
Filipino-Americans have a very good reputation in the US, and this positive image is intergenerational. Next-gen Fil-Ams certainly play an increasingly important role in helping shape the destiny of the Filipino-American community in the US. This takes place as they harness their talents to connect with their Filipino roots and be change agents in their respective communities not only in the US but in national development efforts in the Philippines as well.
Mounting such a program is a huge endeavor considering the resources that are required and the hours needed to coordinate the different events for the program. But we are fortunate to have the generous support of our friends, namely the Philippine Airlines, Ayala Corp., Ayala Land, Globe, PHINMA Corp., SGV Foundation, GMA Network, Makati Business Club, American Chamber of Commerce of the Philippines and the Philippine-United States Business Council.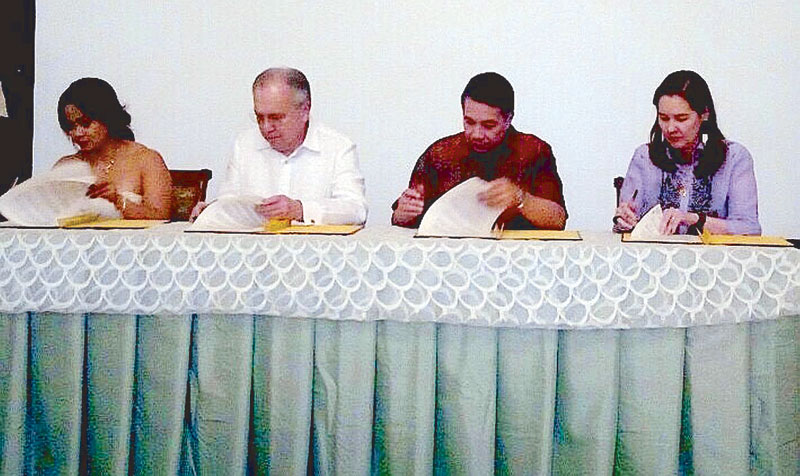 Signing ceremony of the Memorandum of Understanding among the Embassy of the Philippines in Washington, D.C., Filipino Young Leaders Program (FYLPRO) and Ayala Foundation Inc. with (from left) FYLPRO president Dondi Leonidas Quintans, Ayala Foundation president Ruel Maranan and Ayala Foundation senior director for programs Joanna Duarte. The MOU sets forth an agreement for the continued collaboration for the implementation of FYLPRO from November 2018 to December 2022.
The assistance and encouragement from the Department of Foreign Affairs, the Philippine Embassy and Consulates General in the US, the working committees within the Ayala Foundation and FYLPRO went a long way in making the activities very successful. We will continue our efforts in developing and engaging young leaders to become positive influences in their respective communities and make a difference in the lives of others.