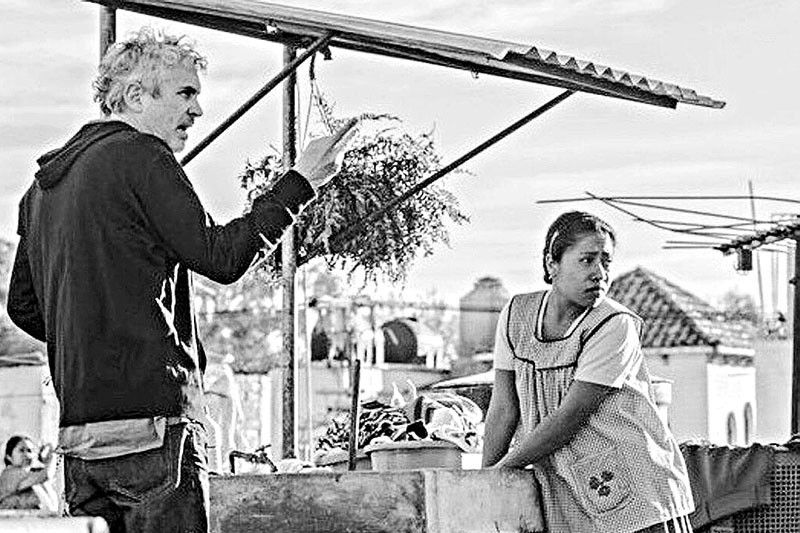 Alfonso Cuaron directing his lead star Yalitza Aparicio in Netflix's Roma.
If you're enjoying the almost traffic-free city during the period between Christmas and the first weekend of January, you'll also know that this is Metro Manila Film Festival (MMFF) time. Let's face it, there is a segment of the culture-vulture populace that will, at the most, catch one or two of the films being shown. For them, it's more a matter of staying home and giving nightly thanks to the streaming channels such as Netflix, HOOQ and Amazon Prime. And if you follow the upcoming awards season — the Golden Globes, the Oscars, etc. — you can thank your lucky stars that Netflix has Alfonso Cuaron's Roma on its current roster of Netflix Originals.
Winner of the Golden Lion in Venice in August, Roma is in three categories for the Golden Globes on Jan. 6: Best Foreign Picture, Best Director and Best Screenplay. It is Mexico's official entry for the Academy Awards Best Foreign Film category (where Chito Roño's Signal Rock is vying). This film won't be showing in theaters, so if you're curious to see what the universal acclaim and hype is all about, watch Roma on Netflix.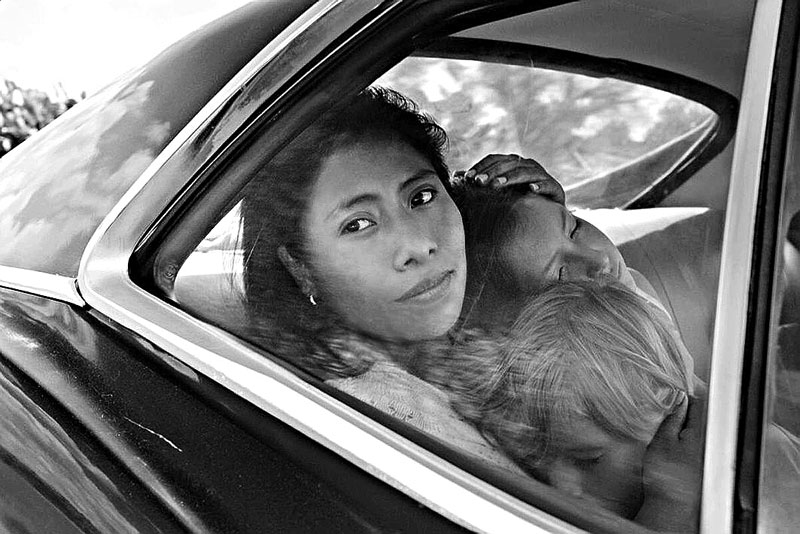 Cleo and two of her alagas head home from the beach.
A semi-autobiographical film, this is Cuaron's tribute to the woman who practically raised him as a child. The title of the film refers to Colonia Roma, a gentrified upper middle class district of Mexico City in the 1970s. And the best way to describe the film is to imagine a super talented director making a snapshot of the life of his yaya, the subject of a gorgeously shot black-and-white feature film. The all-around domestic is named Cleo, an indigenous Mexican (Yalitza Aparicio in her first film role), who cleans, cooks, shops, takes care of four children and a dog, all as part of her daily chores.
By using Cleo as the film's prism, we experience what her life is like; even how certain socio-cultural and political events of the time would impact (or not) on her. There's the ruling political party called PRI (Institutional Revolutionary Party) and how they stamped down on widespread demonstrations at the time, the migration from the countryside to the cities as cheap labor, and even the land reform affecting plantation owners and the landed gentry. And you'll love how we follow Cleo on her days off, when Cuaron pokes fun at the Latin man's macho image — watch boyfriend Fermin's disappearing act when Cleo announces she missed her period.
In fact, again and again, there are strong parallels to the Philippines in this film; and for some, it might be too close for comfort or too familiar, as opposed to how the film fascinated critics from the US and Europe. In the West, the concept of a live-in maid who stays with a family for decades isn't that regular an occurrence. In terms of film treatment, there'll be the butler such as in The Remains of the Day, or how Mary Poppins and Nanny McPhee will romanticize the nanny/governess, and be played for fantasy and/or comedy.
In terms of subject matter, Ronald Arguelles commented that our Atsay and Dekada '70 have covered the same territory but in Roma, it's treated "with the gentlest Cuaron memory play." So true, as Atsay was about how the help can be maltreated and abused. Roma is more like a Valentine's card Cuaron has dedicated to the woman who raised him in the midst of a family disintegrating. It's very personal, intimate, and yet, illuminating and of surprising universal appeal. I mention illuminating, and am reminded about how the play of light and shadows in the black-and-white cinematography is so beautifully rendered.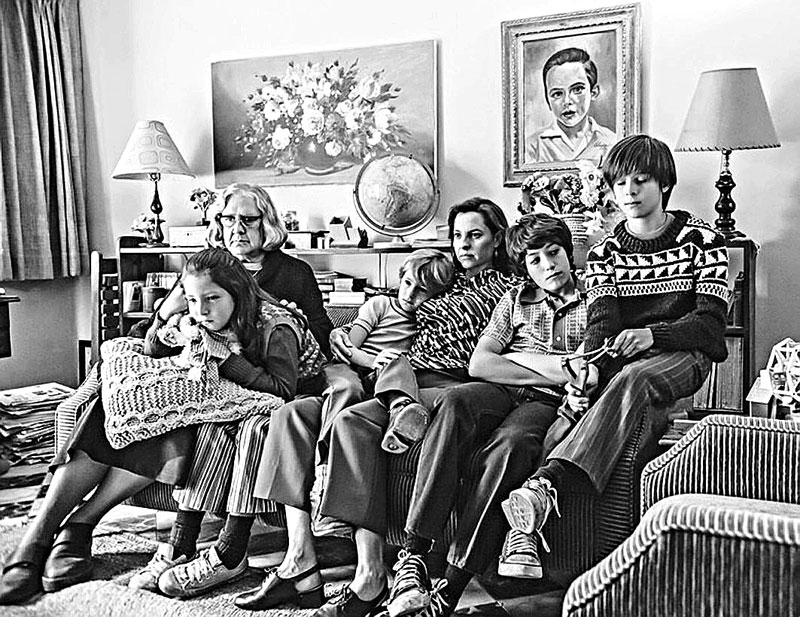 The family that all-around domestic Cleo works for in the film Roma.
Also streaming is Sandra Bullock in Bird Box, a sci-fi dystopian thriller that people have compared to A Quiet Place. That would probably be on account of the premise of a near future where other-worldly monsters are roaming this world but here in Bird Box, terrible things happen when you "see" them, as opposed to them "hearing" you in A Quiet Place. Beyond that though, the two films are rather different, and there's a more busy approach to execution and storytelling in Bird Box.
As for the ongoing MMFF, if you're looking for a heart-warming tale, one that speaks of family, being different and knowing oneself, I would recommend Rainbow's Sunset.