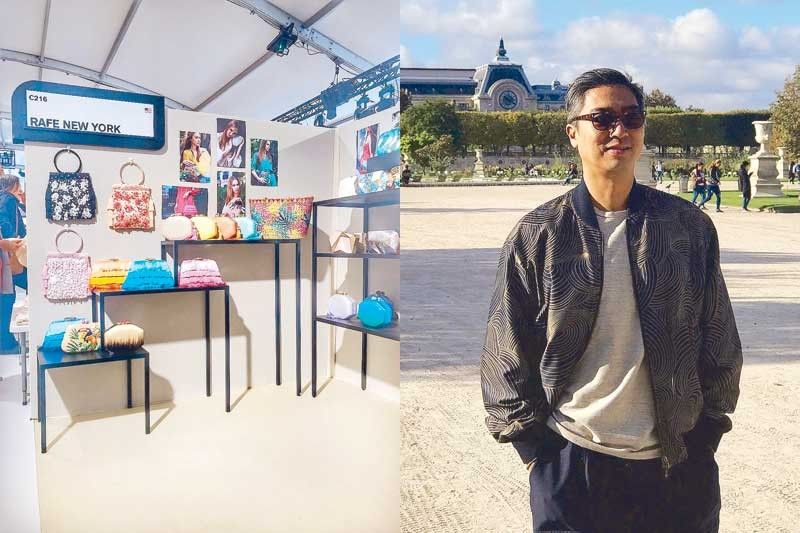 Fashion Week in Paris has always been the melting pot of anything new in the world of fashion. It is the tail end of a series of global showcase that begins in New York, then to London, and then Milan and ends in the City of Light, season after season.
In recent years, big trade shows like Premiere Classe and Tranoï happen during the staging of Fashion Week in Paris. These trade shows have become a stage for Filipino designers and brands with a global vision. They independently brave the discerning international market to participate in the most prestigious trade shows or present their latest creations in showrooms.
These resounding names are modern flag carriers, whose universal and outstanding appeal has given pride to our nation. They showcase exceptional craftsmanship, design mastery, outstanding creativity and impeccable marks of distinction. Beyond novelty, they have become a league of their own and bring optimism to the future of Philippine fashion.
So, Multiple Choice asked them: What does it take for a local designer or brand to take part in the global landscape? What are the requirements? Where do they go? Here is what our esteemed roster of international trade show regulars have got to say.
Rafé Totengco (Rafé)
"Be patient. Success doesn't happen overnight. Stay true to your vision. I know sometimes our tendency is to say yes just to get the order but my advice is to resist that urge, especially if it instinctively doesn't make sense to your brand. Listen to your buyers. They know their customers. And above all, enjoy the ride. It's not always smooth sailing but it can be rewarding when you hit your stride."
Rita Nazareno (Zacarias1925)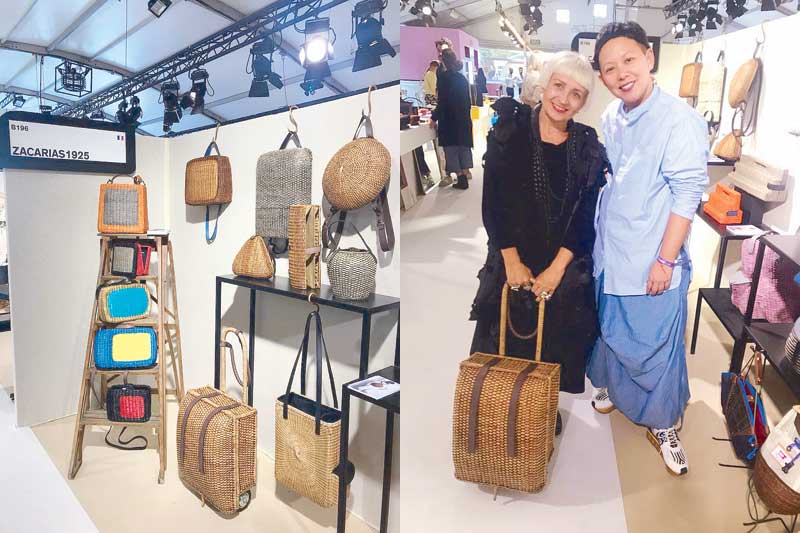 Rita Nazareno (right) with UpArt's Monica Mainetti, a buyer from Brescia, Italy.
"Seeing the reaction of the buyers is always quite an experience from a designer's perspective. It is almost like passing the baton -— now it is their turn to present your collection to their clients. It is always special to see returning buyers, like some kind of deliverance. I come also as a representative of my family and the skilled craftspeople who have used their hands and soul to create this vision I have — I'm proud of that as well as very humbled by it. And on that note, don't follow trends. There are already a million and one brands following trends. Distinguish yourself with what resonates with you as a designer. Buyers will see and feel that passion and character that sets you apart."
Amina Aranaz-Alunan (Aranaz)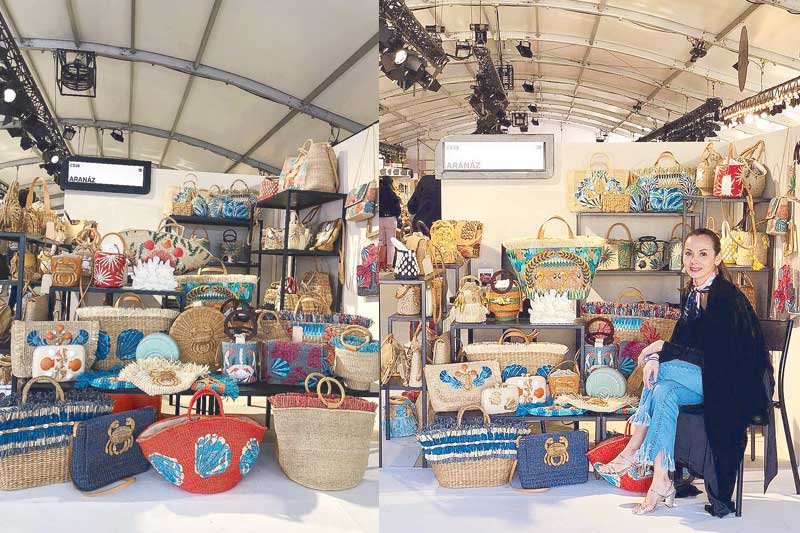 Amina Aranaz-Alunan.
"If you are set to export your products even before joining a trade show, it is important to make sure you have a strong product and brand, manufacturing capacity, and an understanding of wholesale pricing and shipping. When choosing a trade show to join, do research to make sure your product fits the profile of the trade show buyers in that market. It really is a hit-and-miss process, so you will need patience and persistence!"
Len Cabili (Filip+Inna)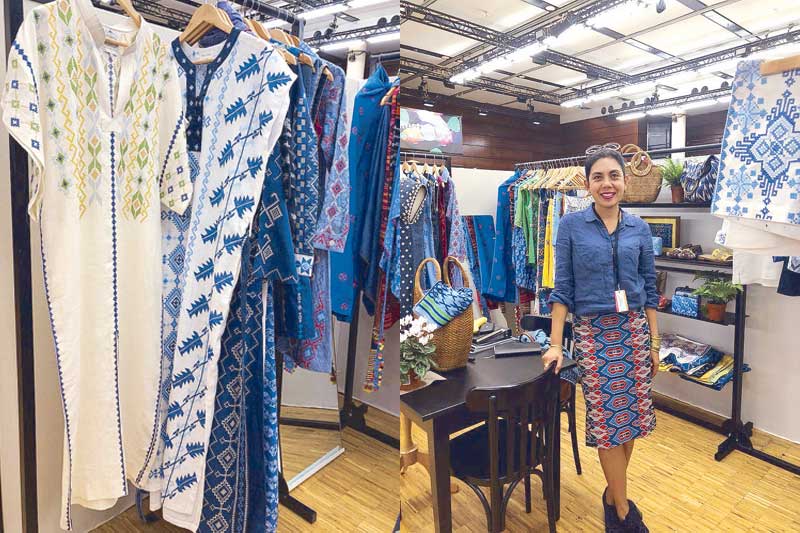 Len Cabili.
"Trade shows are a great platform to expose your brand to a wider audience but it is also a big responsibility. It is hard work and requires a lot of investment — patience and perseverance are key as one has to be consistent in participating in these shows."
Carissa Cruz Evangelista (Beatriz)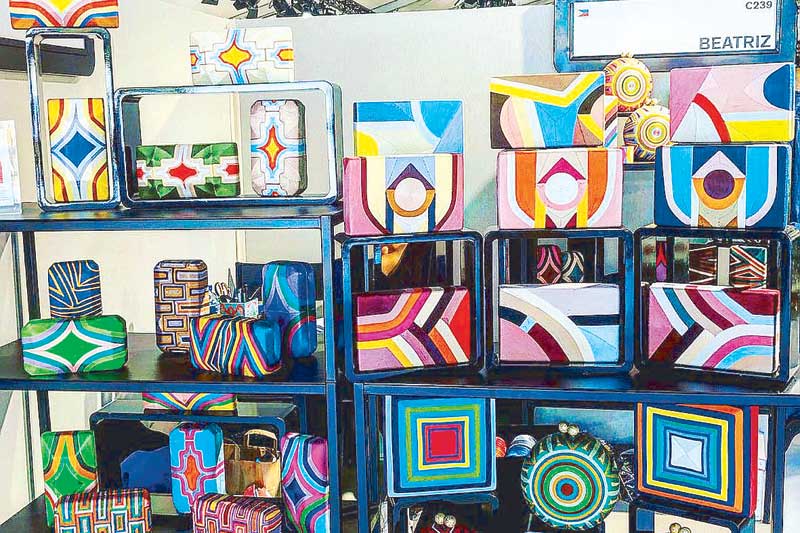 "I would like to encourage Filipino designers and makers to not be afraid to pursue their dreams. To take a risk to learn and join other shows, too, around the world. Josie Natori would tell me, 'One step always leads to another.' My mom Gina de Venecia taught me to pray and have faith and also to endure. We all have our own journey and each experience teaches us something that will help us with the next step we have to take."
Melecio and Rosemarie Oamil (Mele + Marie)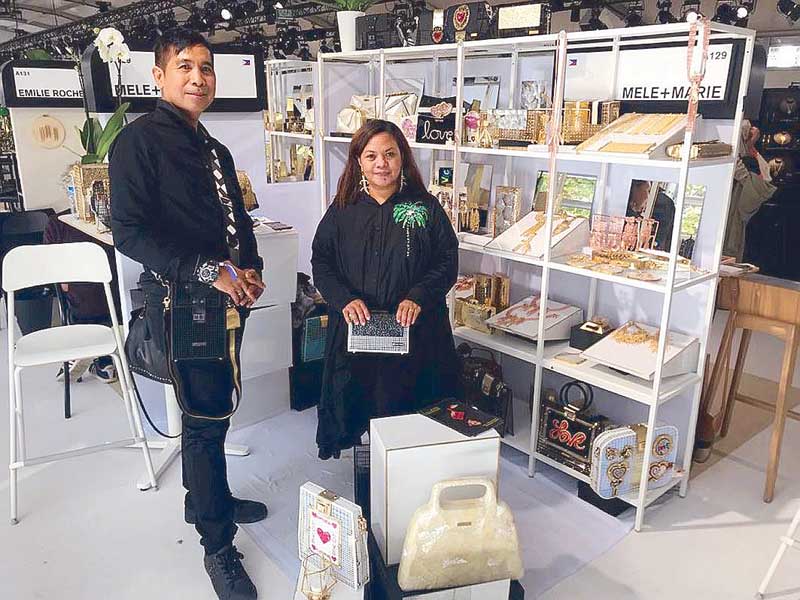 Melecio and Rosemarie Oamil.
"Global trade shows are great avenues to launch your brand and new collection. Excite the buyers with original designs but do it with substance. You need perseverance to move forward, vertical, horizontal or in any direction. Most importantly, never forget to pray for it is part of the success in your global journey."
Michelle Torres (Agence Le Bon Mot Paris)
"Premiere Classe Paris is inarguably one of the best, if not the best, trade shows for fashion in the world. The quality of buyers here is unbeatable and for our Philippine brands to gain so much attention and admiration is an achievement in itself. My advice is to go for it, get your feet wet and learn as much from the experience as you can. It's an investment for sure but getting your brand out there and gaining market insight on what buyers are looking for and what the competition is doing is well worth it."
Bianca Monzon Cueva (Agence Le Bon Mot Paris)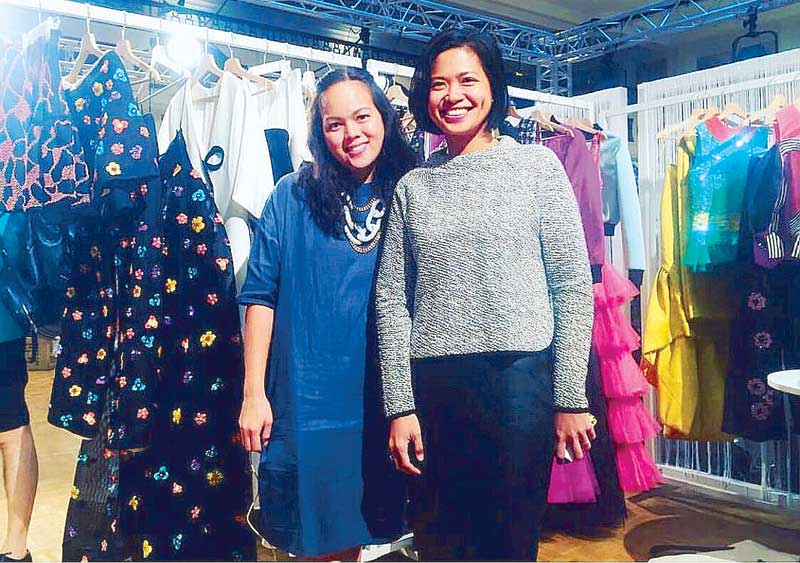 Bianca Monzon Cueva and Michelle Torres.
"Depending on price positioning and commercial capabilities of a brand, trade shows, I believe, are the best venues for emerging accessories brands that want to break through to the international market. The work doesn't start or end with the trade show. Brands must do due diligence and make sure they curate and price their collections aptly for the market. They must work to make their presence known by inviting their buyer networks to make appointments and see their collection during the show. They must also be vigilant in following up all orders and inquiries post-show to secure those orders. These are the services we offer at Agence Le Bon Mot and we have seen much success for many of our brands that have joined the shows since a few years back.
"The international market has opened up in a big way to welcome what Philippine brands have to offer but the Philippine brands that wish to participate must be truly ready for the challenge and the work to deliver to the way more demanding international market standards versus the very relaxed local market back home. Definitely, it's an exciting time to be a Filipino brand!"
Pauline Suaco-Juan (CITEM executive director)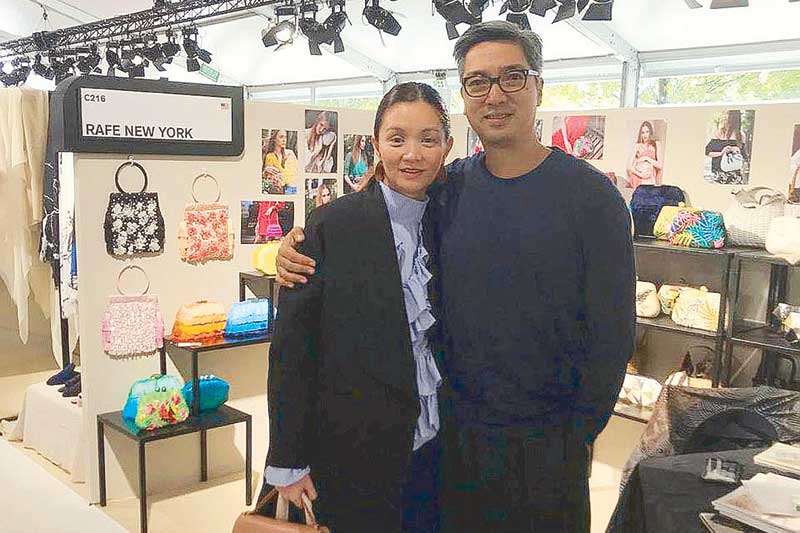 Pauline Suaco-Juan and Rafé Totengco.
"Start with your backroom. Most designers/entrepreneurs immediately think about how to market the product, when they should be focusing on production, and if they can scale it to meet orders."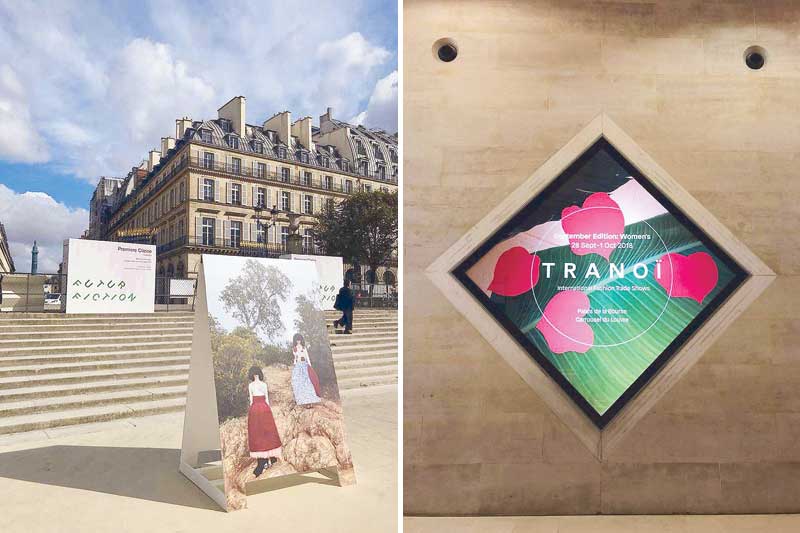 Premiere Classe and Tranoï trade shows during Paris Fashion Week.