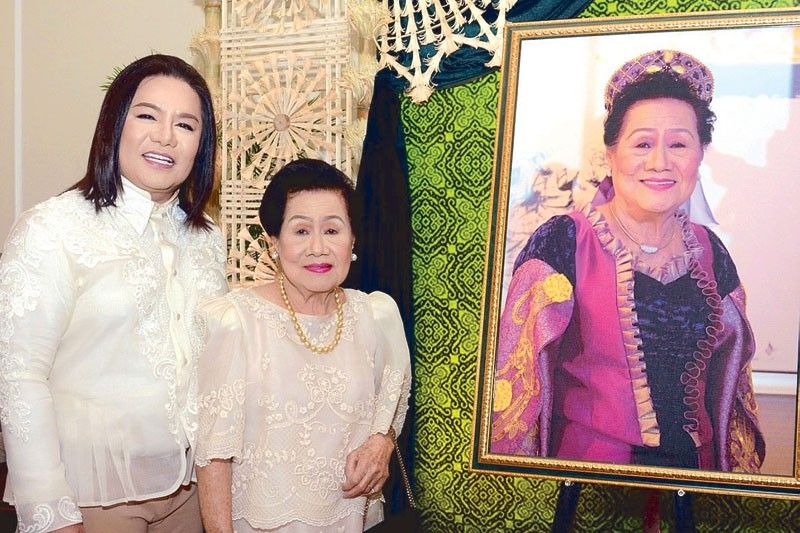 Aficionado Perfumes and Personal Care president and CEO Joel Cruz and his mother Milagros Cruz.
"Not how long, but how well you have lived is the main thing." — Lucius Annaeus Seneca
The always thoughtful Aficionado Perfumes and Personal Care president and CEO Joel Cruz recently hosted and organized an elegant Filipiniana-themed party in honor of his lovely and inspiring mother, Milagros Cruz, at the Grand Ballroom of the elegant Rizal Park Hotel in Ermita, Manila.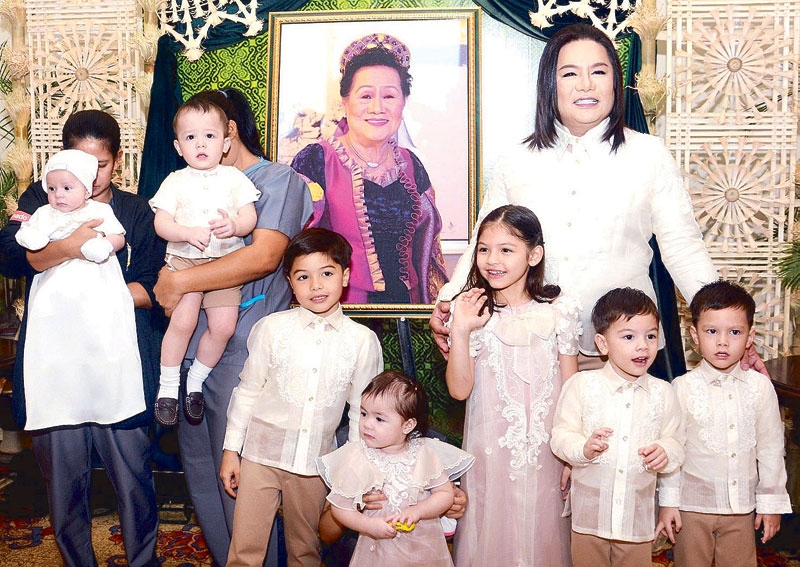 Joel Cruz with his children (from left) Zeid, Charles, Prince Sean, Charlotte, Princess Synne, Prince Harvey and Prince Harry.
Ever the doting son, Joel gathered the members of his family, as well as his friends from the diplomatic, political and business sectors to celebrate his mother's nine decades of life.
Guests enjoyed a sit-down lauriat-style dinner and superb performances from the country's best entertainers. It was a fitting celebration for a remarkable woman who raised a wonderful son.
Many happy returns, dear Milagros!
GREETINGS
Happy birthday to our celebrators today, Dr. Raul Fores, Ed Lacson, Edd Fuentes, Le Lagdameo and Letty Hahn, Nov. 4.
Advance birthday greetings to Alex Ortigas-Yam and Ciel de Leon, Nov. 5; Joy Buensalido and Pinky Concha-Colmenares, Nov. 6; Philippine Ambassador to the US Babe Romualdez, Vicvic Villavicencio and Rikki Dee, Nov. 8; Nympha Valencia and HMI's Josie Padilla Rufino, Nov. 9; AA Patawaran, Nov. 10.
So, how was your week?
(For comments and inquiries, please e-mail me at jjlitton@indanet.com.)