How often have we entered a department store and felt "harassed" by the sales people at the cosmetics and fragrances section, pushing us to be spritzed or to sniff some scented piece of paper. I appreciate they're just working, but they're creating the situation that if we said yes to each and every one of them, we'd be an unholy hodgepodge of scents and fragrances by the time we leave the floor — not even aware of which fragrance actually smelled good on us.
Because the truth is, each person will react differently to any particular fragrance. And quite often, it's only after some five minutes, and then again, after 30 minutes, that we can discern just how bagay that perfume, cologne, or eau de toilette is for us. Too often, we instantly react to the top notes, which is that first whiff, without giving the fragrance a real chance. It's only over time that we allow the heart notes and base notes to weave their magic.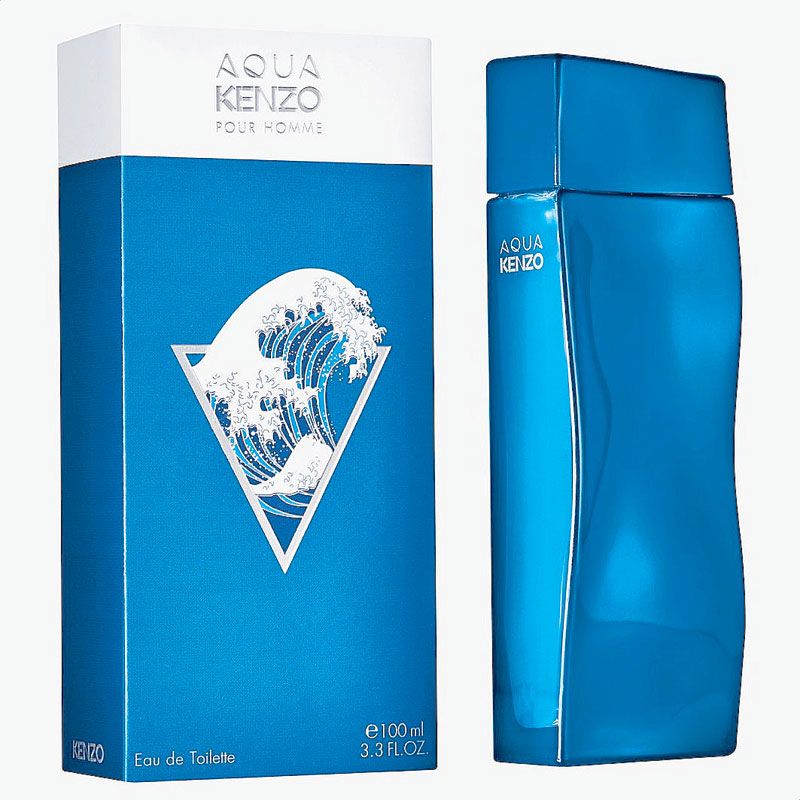 Aqua Kenzo Homme.
And working against these sales staff is that when it comes to fragrances, Filipinos are such creatures of habit, especially men. Adventurous we are not; if one person historically tells us they like this or that cologne on us, we're faithful to that scent until hell freezes over. Even when outdated, we'll stick to our guns and refuse to chance upon something more current, and worth testing out. So here's a little guide to what is out there today.
Even when it comes to men's fragrances, the note that defines elegance today is the iris. If Givenchy Gentleman was driven by a vetiver accord when it launched in 1974, this year's version is iris-inspired. It's a masculine woody/floral that begs to be your evening and nighttime fragrance. The head notes are pepper and lavender; while iris and tolu balm make the heart notes. Patchouli and black vanilla are the bottom notes. Vibrant and charismatic, it's got an Oriental twist that makes this scent destined to be both daring and a future classic. And you'll be happy to know this Gentleman scored high as long-lasting and moderate in terms of sillage (how it lingers in the air when worn).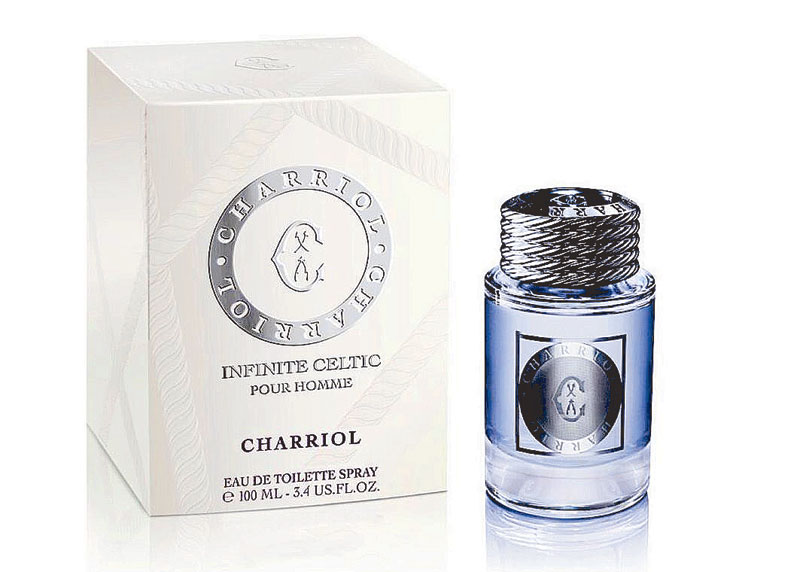 Charriol Infinite Celtic.
Charriol's Infinite Celtic is a reinterpretation of its previous scent, now given a more fruity/woody cast with floral undertones. Top notes are bergamot, pepper and anise, while the middle notes are lavender, geranium and lily of the valley. The bottom notes are patchouli, tonka bean and sandalwood. This has a more traditional accord that should prove to be popular.
If you're looking for something lighter, airy and for the daytime, check out the Aqua Kenzo line. Water-inspired, the line has variants for men and women, and they're marketed as "for water addicts only." The Aqua Kenzo Homme is spicy fresh -— apple and pink pepper as top notes, hazelnut leaf, sesame and aquatic notes in the middle, and sandalwood, cedar, musk and amber as bottom notes. The Aqua Kenzo Femme is floral fresh and a true delight — mandarin and raspberry leaf as head notes, heart notes of magnolia, rose and jasmine, and bottom notes of patchouli and vetiver.
When it comes to fragrances, don't be a stereotypical creature of habit. There really is so much out there to explore and discover on your own. But do invest in the time to try them out yourself. And don't immediately purchase! Spray it on your inner wrist and shop around a bit so you can appreciate how the fragrance reacts with your body over time. I still think this is the best way to discover if it suits you.