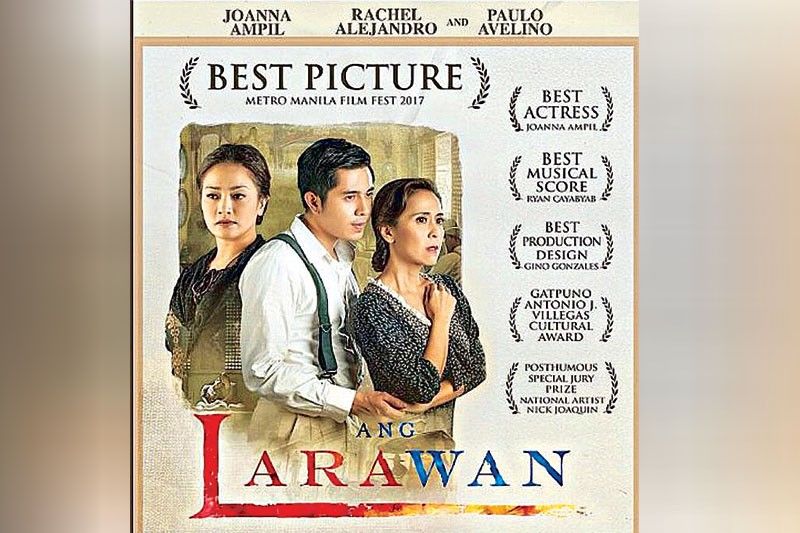 Ang Larawan wows audiences in Maryland and DC
Our very own Sentro Rizal Washington DC — the 30th center under the "Sentro Rizal" initiative whose objective is to promote Philippine arts, language and culture all over the world — hosted the recent special screening of Ang Larawan (The Potrait) at the Hoff Theater, University of Maryland College Park.
Ang Larawan is a musical film adaptation of Larawan, The Musical, which is in turn based on the late National Artist for Literature Nick Joaquin's three-act play titled A Portrait of the Artist as Filipino set in Intramuros, Manila before World War II.
The musical film's libretto was from the late National Artist for Theater and Literature Rolando Tinio with original music composed by Ryan Cayabyab. Audiences mostly from Maryland and metropolitan DC area were captivated by the film, which tells the story of Candida and Paula, the spinster daughters of acclaimed painter Don Lorenzo Marasigan.
Because their father has not produced any painting for so long, the sisters cope with poverty and face pressure from their two other siblings to sell the house. Don Lorenzo becomes a recluse and as such, his last work — a self-portrait — fetches a high sum and becomes the object of curiosity, admiration and greed among the other characters in the play.
Playing Paula Marasigan is the talented singer and actress Rachel Alejandro whom I had the pleasure to meet when she paid a courtesy call on the Philippine Embassy in Washington, D.C. before the special screening of Ang Larawan. (Joanna Ampil is Candida Marasigan).
I also congratulated Rachel for the critical acclaim that the film received following its international premiere at the Tokyo International Film Festival in October and local commercial showing in December last year, winning several Metro Manila Film Festival awards in the process. Rachel, who also co-produced the film, engaged the audience in a post-screening Q&A session.
Our Embassy was very proud to present Ang Larawan through Sentro Rizal because it showcased Filipino talent, artistry and innovation across various art forms. The timing was certainly opportune as we mark the centenary of Philippine Cinema this September.