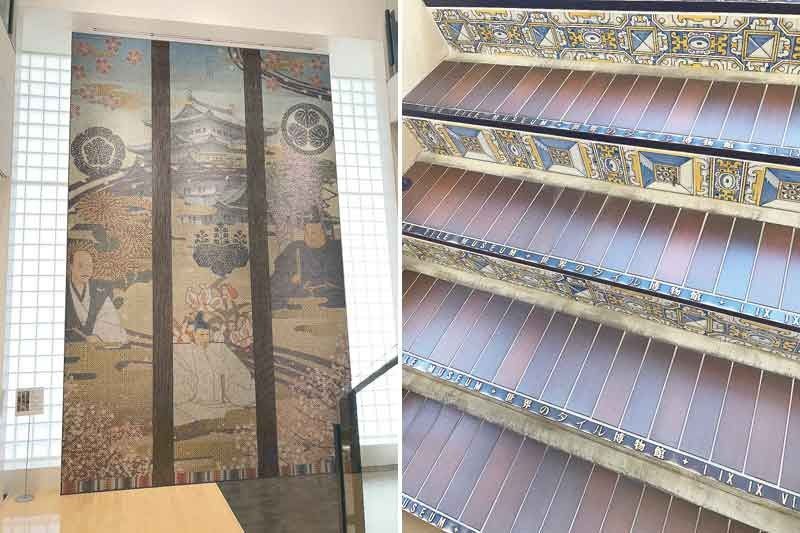 (Left) At the Lixil Nagoya showroom, a tapestry made of 120,000 ceramic tiles. (Right) The very unique staircase at the Inax Museum.
The world of Nagoya & ofurozuki
Japan has always been one of the global cultures that truly fascinates me; and I love visiting the country, discovering new cities and places to go. So when Lixil, the Japanese giant when it comes to the housing and building industry, was inviting to Nagoya for its iconic "Spalet tour," it didn't take much convincing, and I was all packed and ready to go.
The culture of hot water and bathing, their ofurozuki, lies behind one of the reasons I love Japan — their obsession with cleanliness and hygiene. The times I've visited Tokyo and Osaka, even if in the middle of a heritage park or public area, how well-equipped and spotlessly clean their toilets are, never ceases to amaze me. It's like there's some unseen but super efficient janitorial force, toiling invisibly to ensure that each person entering the toilet feels like he's the first one using it that day.
Nagoya's Oasis 21 bus terminal, an architectural marvel!
To understand better, let's appreciate that when it comes to toilet behavior and customs, the world is divided into wet or dry cultures. Most countries in the West will have a dry culture, solely using toilet paper (in Europe, France, where they invented the bidet, is the exception). Here in the Philippines, we actually have a mix, the tabo culture means wet, but we also use toilet paper. Inax invented the first made-in-Japan shower toilet as far back as 1967; and it's been continuously finding ways to improve on it, how to make it more hygienic and efficient. In Japan, some form of the shower toilet is found in over 80 percent of Japanese homes.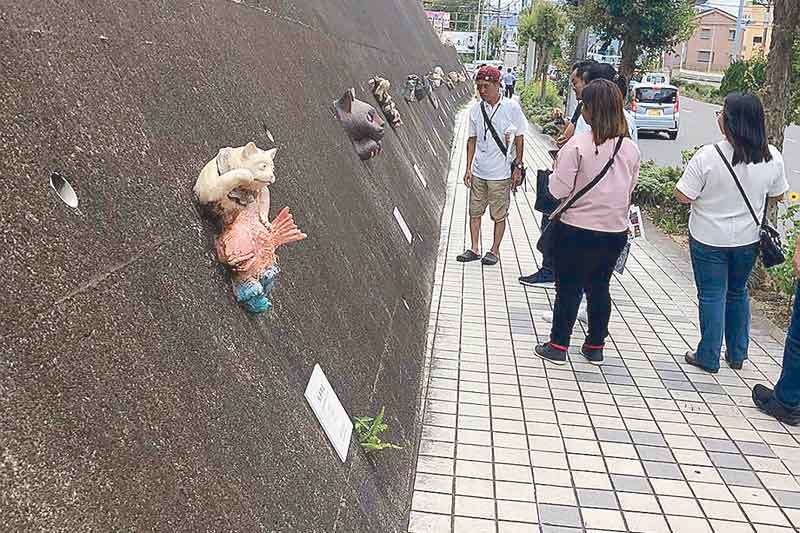 At the Manekineko Lucky Cat Street.
While bidets and trigger sprays exist, the big idea behind the Lixil Spalet was to combine a Zen-like spa experience with the functionalities of the Western toilet — to be the ultimate shower toilet. Made of Aqua Ceramic, it's a non-stick surface that facilitates flushing away. It's anti-bacterial and scratch-proof; plus they've found ways to save on water, and improve on the drying function to help reduce paper wastage. They really try to think of every possibility and concern. And Lixil being such a global giant means that whether you get the Inax, Grohe, or American Standard brand of Spalet, you're enjoying the Lixil commitment to excellence.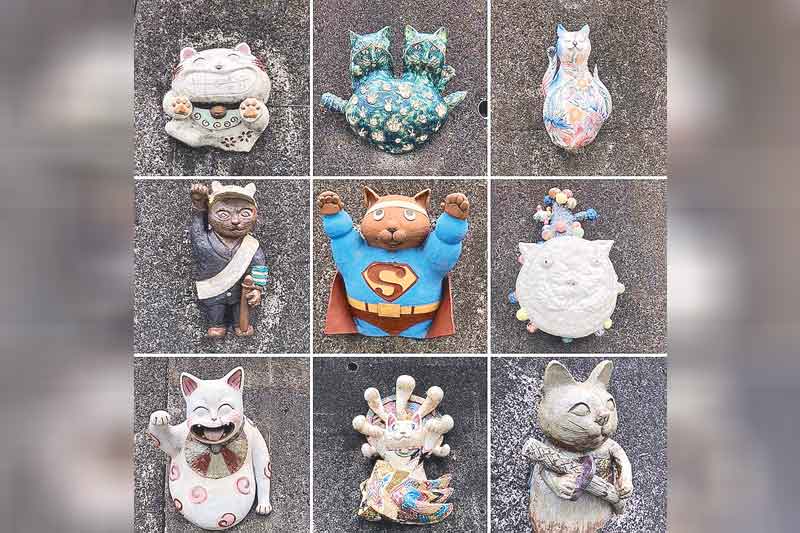 A sampling of what you'll find on Lucky Cat Street.
And if Lixil meant Nagoya, this third largest metropolitan area in Japan had much to offer. Stupendous city architecture, great food, wonderful shopping — there's the Nagoya Castle, and Japan's first Legoland is found here as well. Its local food specialties are chicken wings, and ramen with a deep-fried pork cutlet. Its Oasis 21 bus terminal is out of this world and it's right beside the Aichi Arts Centre, where you'll find an impressive collection of contemporary art.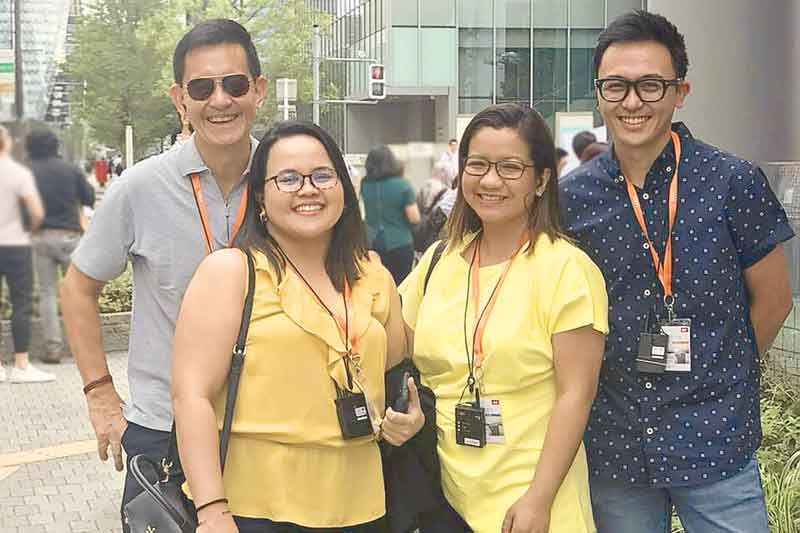 City tour of Nagoya. (From left) This writer, Ayala Land Premier's Leslie Ann Pardo and Cherryl Uy with Lixil Philippines' Alen Alban.
On the outskirts of Nagoya, if you're looking for Instagram-worthy places to visit, go to Manekineko Lucky Cat Street, that's located near the Inax Museum. If Japan is famous for being a cat-loving country, here's proof positive. And the Inax Museum is a treat if you're interested in artisanal crafts, the history of technology, and ready to attend a clay-making class.
Thank you, Lixil, as discovering a new Japanese city is always a welcome occurrence. That it happened in such great company was the added bonus!