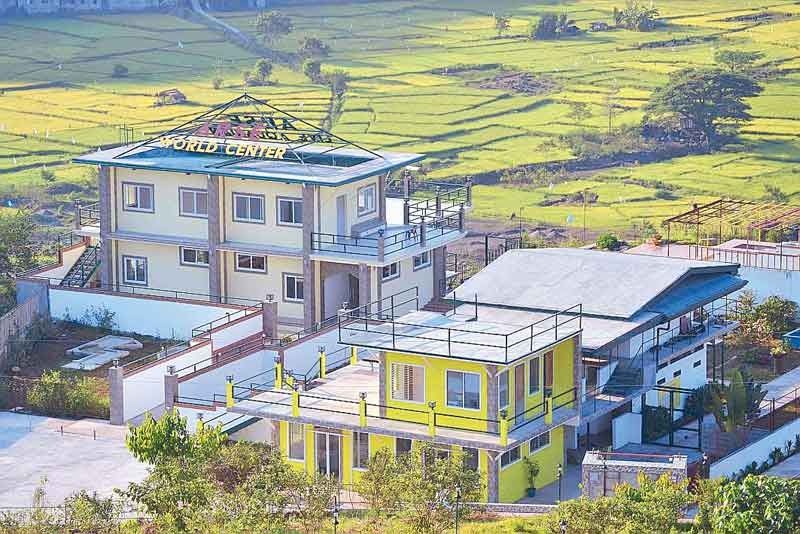 Aquarian Revolution and Higher Science of Longevity World Center at MDP Village in Cervantes, Ilocos Sur.
Regenerating an elevated life
It's a mess today, this is a given. Politics, media, the world's surge of constant negative energies and ions, climate crisis, war-torn nations, argument-driven geopolitics, and stories of poverty and human rights abuses that come from all over the world. We are in the edge of a cliff, or perhaps struggling to keep our head above a flood by posting social media stories of lives seemingly perfect, searching for meaning, defining authenticity that is oh-so-often narcissistically driven. No wonder our spirits at end of day just want to throw in the towel. The idea has been repeated numerous times: that we live in a time where an old world is dying and a new one being born.
Because of this extreme state of our world's ego-level consciousness, there is a backlash to the other end of the spectrum. How can we move internally to find peace? How can we define new ways of being, new ways of living that celebrate an enlightened understanding of our human journey in the here and now? For many of us awakening to our spiritual paths and looking for depth in life, masters and teachers come to nudge us forward when we are ready.
I met Master Del Pe almost seven years ago. He was introduced to me by a friend who told me that if there was anyone who could write about him at the depth of what he does, it would be me. And I was intrigued. You see, in the space of my own journey, I have met up with many who are healers, psychics and futurists; folk, local and international; teachers, mentors, gurus. And it continues to be a joy to find those with a truly expanded perspective.
Through the years I have read his books, listened to one or two of his lectures when he came to the Philippines in the past. Recently, I was surprised to hear that he had, for the past two years, relocated to a pristine spectacular nature place in Cervantes, Ilocos Sur where he has been building a conference and international retreat center. As of this writing, I have not been there but have seen through photographs and posts by friends. The beauty of the place, very much like the Himalayas, has made me put it in my destination bucket list. Master Del Pe told me he chose the place for the powerful energies of nature. I believe him. (My beloved Mount Banahaw has always shared this with me, and when connected to the call, one goes.) Master Del Pe was called back home and found Cervantes. His international travel of many years learning from gurus, mentoring international leaders, teaching programs for internal power and self development in his first center in Texas, and now at this stage of his life, finally takes root back home. Aside from his own powers to enliven people to new levels, I have no doubt the MDP Village itself will magically bring transformation and elevated consciousness.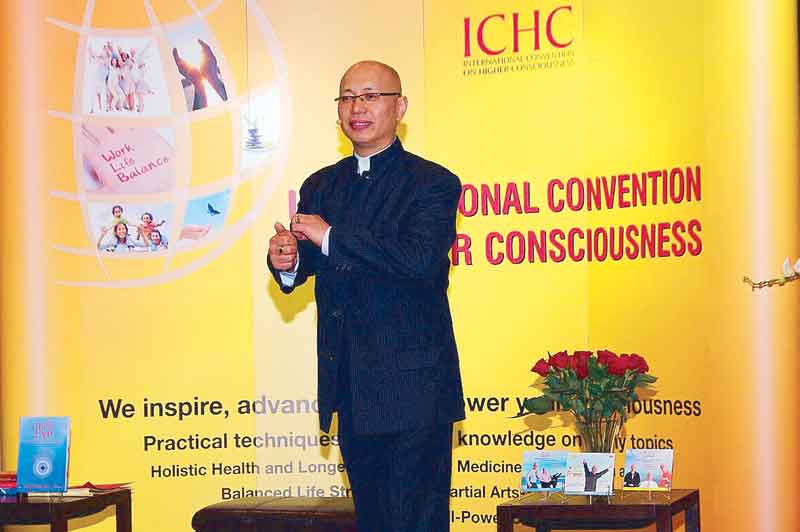 Master Del Pe.
Del Pe is a modern sage, healer and a writer, too. His books are all practical ways by which to empower the physical body and personality towards raising consciousness to a new level, and understanding and manipulating energies on various levels of realities: the physical, astral, emotional, mental and spiritual. I am totally in sync with his work and teachings. Having trained life coaches and other healers, his on-the-ground process has been about educating people through programs, retreats and learning sessions. "Fly high with two wings: the spiritual and the material," he tells his students as he teaches how to integrate the material and spiritual realms for transformative leaders to emerge for a new level of consciousness. This, I believe, is the only way true transformation can happen and as a collective, push the new enlightened ways of living to the forefront.
At the core of his teaching is life balance, which if one consciously worked on, brings success and fulfillment. But the first order of the learning path would be to understand one's life cycles, and in is words, "master life ahead of its time."
As a mentor to many international CEOs and companies through his BElife Institute of Higher Consciousness, Del Pe is at the core about empowering the soul purpose to be expressed in one's life. Because he works on CEOs and leaders, his direction is about creating a transformed world with a progressively sustainable economy that empowers leaders — yes, leaders and not mere followers. The focus is on the leaders and entrepreneurs to be guided by vision and not just achievements, to foster creativity by living an impactful and fulfilling life, and not just pursue profit and achievement for their sake. He believes that smart investment, aside from material success, should also be to soul awakening.
He has moved back to the country, creating the MDP Village in rural but breathtakingly beautiful Cervantes. He calls it the hidden Himalayas, a heaven on earth. My friend Boleng Magsaysay of the Ilog Maria Honey Bee Farms is one of the founders there, too. On Sept. 28 to Oct. 1, international guest speakers and delegates will gather there for the 2nd International Convention for Higher Consciousness (ICHC 2018), a retreat convention that will cover four tracks — consciousness and inner awakening, a conscious path to an enlightened life, longevity and well-being consciousness, and actualizing the inner awakening.
Joining Master Del Pe is a roster of prestigious international speakers from North America, Africa, South America, Europe and Asia. The event hopes to magnetize the new breed of leaders, entrepreneurs, world servers, those servant leaders who create change from the very core of the work they do in the world, and infuse this with enlightened thinking to achieve their highest missions. Merging the best of eastern and western philosophies and practices, Del Pe is out to create change through helping heal, develop and mentor inspired leaders.
* * *
(For inquiries on the 2nd International Convention on Higher Consciousness and information on speakers, visit www.ichc2018.org, e-mail contact.ichc@gmail.com or call 0927-9561773, 0928-8432802 or +1-213-7699669 for international calls.)