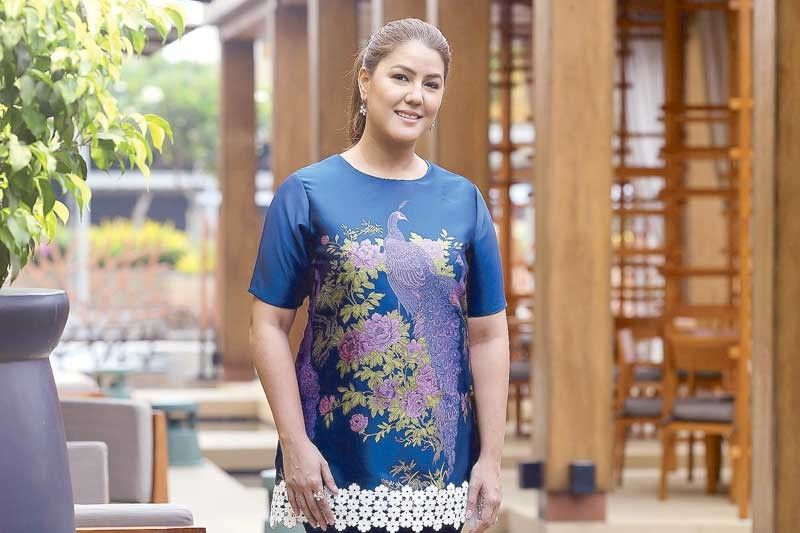 Cristal Bagatsing: New girl power
MANILA, Philippines — Being the representative of the Fifth District of the City of Manila has a unique set of challenges.
First, that district is home to some of the most historically significant neighborhoods in the city — Ermita, Malate, Paco (southern area), Port Area, San Andres Bukid and the walled city of Intramuros. Next, it's the second most populated district of an already crowded city, with over 366,000 inhabitants recorded in the 2015 population census. For most first-timers, representing such a district is a herculean task. But Cristal Bagatsing is no ordinary newcomer to the House of Representatives.
For starters, she has years' worth of experience in public service by helping her father Amado Bagatsing, who was the previous district representative, with the more youth-oriented programs and projects. In fact, it was because of a signature campaign by the constituents of the district asking that another Bagatsing take Amado's place so that his programs could be continued that she ran.
Cristal is directing much of her efforts on improving public health and education. "A healthy family is a productive family — how can you go to school if you're sick? How can you go to work and provide for your family if you're sick?" she asks. The Fifth District was reportedly the first to have a free clinic and a diagnostic laboratory, thus offering medical services — blood chemistry analysis, X-ray, ultrasound and many more — for free. On the educational front, her office supports scholarship programs and athletics projects, and she has co-authored bills for universal access to quality education in state-run tertiary education institutions.
She is also a public supporter of women's rights and LGBTQ rights. She is a member of the Committee for Women and Gender Equality, and is a co-author of the SOGIE (Sexual Orientation and Gender Identity or Expression) and an act that ensures the fundamental equality of men and women under the Family Code of the Philippines.
As the representative of Intramuros and other historical sites, Cristal hopes to promote culture and heritage (and by extension, tourism). But as with all things related to the subject, preservation is something of a buzz word — should we preserve the old, or pursue the new? For her, it's not a matter of either/or.
"Preservation becomes an issue because not everybody knows how to handle it. There's a way to compromise on how to preserve the old but also make it a little bit new," says the neophyte congresswoman. A good example of this is the recently concluded Balik Saya, a fashion competition that aims to modernize the traditional Maria Clara outfit to make it more relevant and usable for today's generation. Cristal arranged this competition for aspiring designers with the help of fashion designer Jojie Lloren.
Cristal has learned a lot in the early months of her term, chief of which is how to deal with criticism. She admits that some of the Congress' decisions are unpopular with the public, and that the backlash online can be pretty harsh. Her solution? "Turn off your social media!" She declares. "Of course, I always pray for guidance. This job has brought me closer to God because there are so many things you have to surrender to, and kung 'di ka matibay, madadala ka." But when the young representative is forced to make a decision, she always puts her district's needs first.